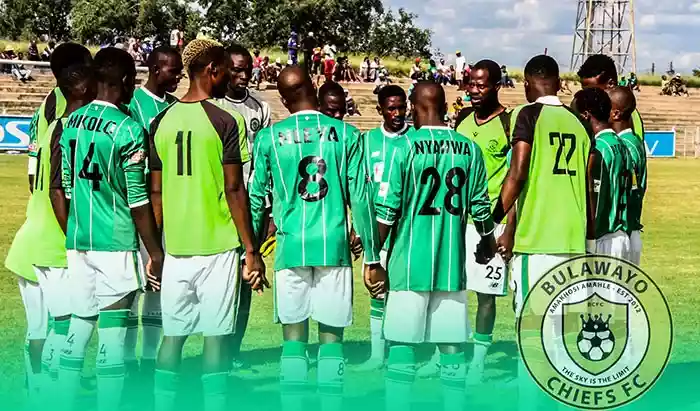 WHAWHA..........................(0)0
BULAWAYO CHIEFS..........(1)2
Bulawayo Chiefs made light work of relegation bound WhaWha in a drab Castle Lager Premier Soccer League match played at Ascot Stadium yesterday.
Obriel Chirinda and Perfect Chikwende scored in either halve of the match to seal the win.
Chirinda broke the deadlock on the 33 minute mark with a low shot from close range.
After the goal, there was nothing to write home about as WhaWha failed to respond in the first half.
Bulawayo Chiefs also failed to capitalize on WhaWha's porous midfield and uncoordinated defense line.
Bulawayo Chiefs wrapped up the match 10 minutes from time when Obriel Chirinda picked Perfect Chikwende on a counter attack and the former Simba SC forward converted with ease.
Chiefs coach Nilton Terreso was pleased by the result.
"I'm overally happy with how the team played. We were on top from the start and I thought we could have scored more goals in the first half but we didn't.
"But when we got the second goal, I knew we had won. We were so good on the transition despite that this pitch was difficult to play in. We hope to keep getting good results," he said.
Luke Petros on the other hand threw in the towel while also calling for divine intervention.
"We are dropping points at a time we are not supposed to drop them.
"At this point, it's no longer in our hands. The players try but we are unsuccessful,"Petros said.
"I have surrendered this to God because our efforts have not been getting results. We, will, however keep playing and see what note we end the season.
"Over and above, some of our players got exposure and I think they will emerge better after this."
WhaWha remained rooted at the basement of the log standings while Bulawayo Chiefs moved to ninth spot with 39 points on their tally.
Related Topics