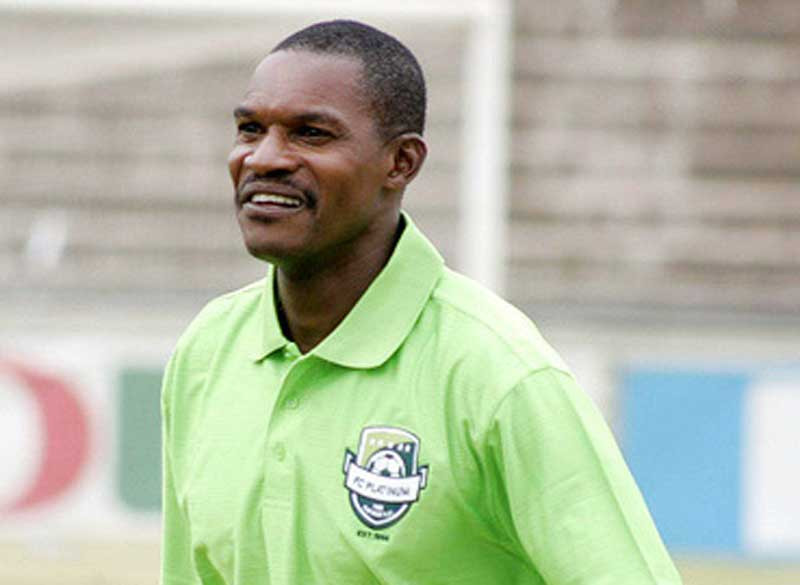 They might be destined for relegation but FC Platinum gaffer Norman Mapeza has praised his last weekend's rivals WhaWha who he believes are a quality side.
The veteran mentor praised the Luke Petros-coached WhaWha following their narrow 2-1 win at Ascot Stadium on Saturday.
Mapeza's men were lucky to walk away with maximum points following a massive second half onslaught as the prison wardens prodded for an equaliser.
That was after Raymond Horonga's long range strike that turned out to be nothing more than a consolation.
Mapeza admitted that the Gweru-based side could have easily stunned them and he also picked out Horonga's goal as the best he has seen so far.
"To be honest, they are a good side but they have been unfortunate to lose. They have quality, that's why some big teams lost against them," Mapeza said.
"They push hard and I respect them for that. They made us defend hard to protect our lead and the goal they scored is probably the best and a potential goal of the season."
WhaWha remain at the basement of the log standings with 20 points on their tally heading into the last seven games.
At this point, they can only hope the other teams in the relegation matrix also drop points so that they retain a mathematical advantage of surviving relegation.
FC Platinum stretched their lead at the top to eight points with the win as second-placed Dynamos went on to play out a draw against Black Rhinos.
Follow Terry on Twitter @madyautatpm
Related Topics