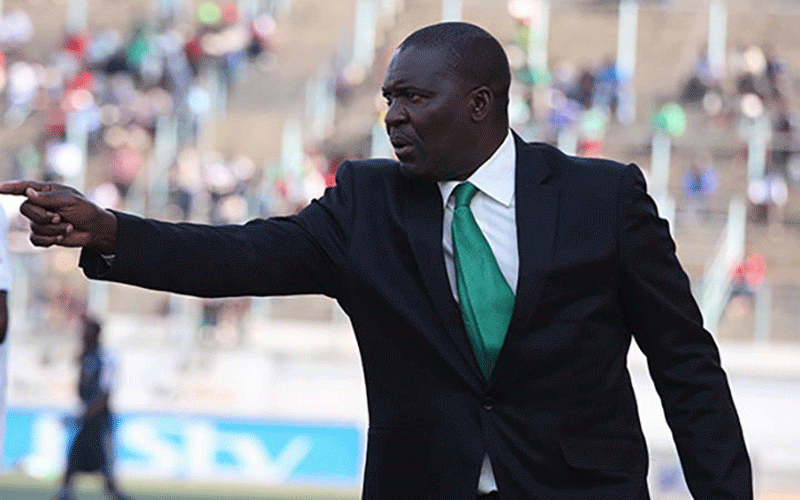 HARARE City coach Tawurayi Mangwiro admitted his relegation-threatened team has been poor but says there is no need for the club's supporters to panic.
The Sunshine City Boys have had a season to forget so far, and find themselves in the relegation zone at 15th position on the log standings with nine rounds of matches remaining.
They face title-chasing Dynamos at the National Sports Stadium on Sunday in a match that both sides will be desperate to win.
But for Mangwiro, alarm bells are beginning to ring louder in his camp.
"I have seen in the past few weeks the team sinking deeper but I'm not one to despair as a coach," Mangwiro told NewsDay yesterday.
"I have never taken charge of a team that has gotten relegated so that is where I get a lot of encouragement from."
The worst position that Mangwiro has attained during his illustrious coaching career is a ninth-place finish, with Monomotapa and Triangle.
"That's how good my teams have been such that I want to look at our current position as a temporary setback. If anything, we look forward to finishing the season on a high, on a higher position which is more respectable from where we find ourselves in."
But for that target to be achieved, Mangwiro wants everyone at City to pull in one direction.
"Obviously the approach has to be different. I have been reminding everyone at the club to give themselves an honest evaluation. Yes, at the end of the day the buck stops with the coach but it has to be a holistic approach where everyone gives themselves an honest evaluation, finds out what we have done right, where we have gone wrong and promptly try to rectify the situation."
The former Warriors assistant coach knows where his team needs to improve.
"When I look at the task ahead, I want to believe that besides focusing on the technical aspect of the game, we seem to falter because of our mental approach. What we need is a winning mentality, and that has to be inculcated in our players. The performances when you look at them have been generally good, what we don't have is the ability to grind results. We will keep pushing and hopefully, we will be a resilient lot in the last nine league matches and that will see us home."
Harare City are facing a Dynamos side who want the points to keep pressure on log leaders FC Platinum.
"Dynamos have done way better than us," Mangwiro admitted.
"We have been a poor lot but it's not the time to regret. If anything, that should challenge us into doing better. The fact that we are up against a team that has been the second-best team so far in the league should see us make sure that we don't slacken. It should push us into doing better than what we have been doing before because anything less than we would find ourselves dropping down further into the relegation which is something that we don't need."
Dynamos won the reverse fixture 2-0, played at the end of March.
Since then, City has played 16 league matches, winning just two.
They scored just eight goals in that period, firing blanks in their last four matches.
Follow Henry on Twitter @henrymhara
Related Topics