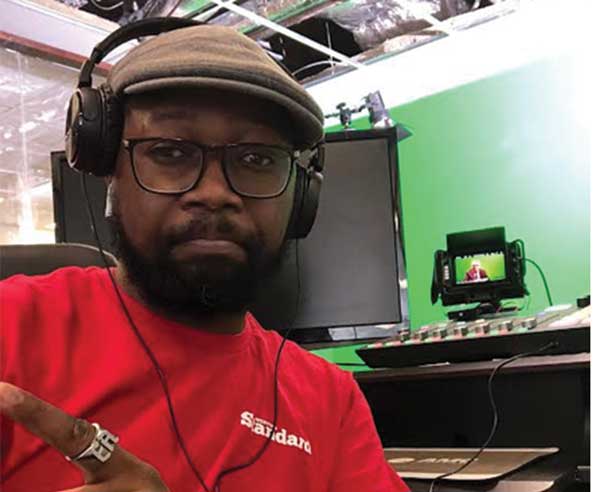 BY TENDAI SAUTA CANADA-BASED renowned Zimbabwean filmmaker Nico Abote has urged the government to open up the broadcasting sector to encourage the production of local films that celebrate and embrace native ideals and culture.
In an interview with NewsDay Life & Style, Abote said the creative sector was a low-hanging fruit that could easily champion and communicate developmental issues.
"If the vision is to build a Zimbabwe that is culturally-based on our traditions, then the creative industry is the perfect sector to document, and tell stories as accurately as possible of our past, future and present," he said.
"It is my hope that the current government and ministry responsible can fully liberate the development of film or television productions to promote the local narratives," he said, adding that the corporate world should also support the creative sector.
In his bid to play a role towards the development of the film industry, Abote established Play Afrika TV and Afrika Magazine respectively, affording content creators and filmmakers space to showcase their talents.
"With Play Afrika TV, we are developing the African inspired content hub on which emerging creatives can get the chance to showcase their skills, network, inspire and have a shot at developing a well-managed monetising and distribution strategy with our help," he said.
He has also created the online WebVOD platform that provides opportunities for African creatives across the continent.
"Having been in the creative sector since 2003, anything that supports the desires of its local people in creative, storytelling and development has my full attention and support," said Abote, who has a an insatiable appetite to support native productions.
"We tend to consume more Western content than our own. There is need to support our own stories, initiatives and bring the world to us through our unique narratives," he said.
Abote, who has over 16 years experience in the film and television industry, is currently studying Film and Video Production at Toronto Film School.
Follow us on Twitter @NewsDayZimbabwe
Related Topics