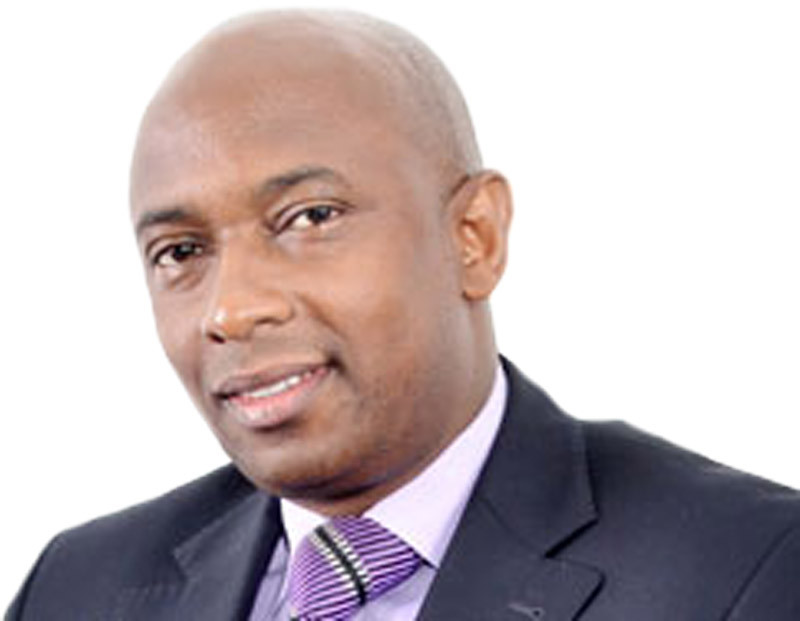 We have just come out of Easter celebrations during which we were celebrating the death, burial and resurrection of our Lord and Saviour Jesus Christ which ushered our inheritance in Christ.
"Blessed be the God and Father of our Lord Jesus Christ, who has blessed us with all spiritual blessings in heavenly places in Christ (Ephesians 1:3)
Christians have been blessed with an inheritance in Christ. Everything that Jesus Christ bought and paid for at Calvary belongs to the Christian now. That includes "ALL spiritual blessings in Christ" (v. 3). Yet many Christians don't know that all spiritual blessings are already theirs. Instead, by prayer and believing God they keep trying to get what already belongs to them.
Christians who are not appropriating what is theirs already by the death, burial, and resurrection of Jesus are missing out on their full inheritance in Christ. Not only that, but if they keep praying for what already belongs to them, they are not walking in faith because they are not believing and appropriating God's provision for them. The Bible says it is impossible to please God without faith (Heb. 11:6).
In His great grace and wisdom, our wonderful heavenly Father has already given the Church everything, He knew we would need to make us richly endowed, strong for any battle or conquest against the enemy, and victorious over every circumstance.
We know this because our Father God blessed the church with every spiritual blessing in heavenly places.
By blessing us with all spiritual blessings, it was God's intent and purpose to enable us to be victorious over the enemy in every circumstance.
The Church must realise that God has blessed us with all the spiritual blessings there are; there aren't any more. "All" means all! What does it mean to be blessed with every spiritual blessing in the heavenlies? "Every spiritual blessing" includes everything God did for the Body of Christ in Jesus' redemptive work at the Cross.
Everything God did in Christ belongs to the church, the Body of Christ, and everything God did for us was intended to bless us and to enable us to carry out His plan on the earth.
One of the best ways to find out the spiritual blessings which belong to you is to go through the New Testament and find scriptures which tell you who you are in Christ and what you possess in Christ. Mark every scripture which tells you who you are and what you have in Christ and then begin to confess them. This is one of the ways you begin to walk in the light of what you already possess in Christ.
When you are born again, the Bible says that you become a new creature in Christ. The "new creature" (2 Corinthians 5:17). Paul is referring to the inward man. In order to see this more clearly, let's go back to 2 Corinthians 4:16 where Paul deals with the subject of the outward man and the inward man. "For which cause, we faint not; but though our outward man perishes [or decays], yet the inward man is renewed day by day".
It is the inward man that is in Christ Jesus; therefore, it is the inward man that is made a new creature in Christ. Old things are passed away—in the inward man. All things have become new—in the inward man. That means the sin nature in our spirits has been done away with. It's gone. That man on the inside has become a new man in Christ and has a new nature— the nature of God. We have the nature of God in our inward man.
As Christians, we will always have the flesh to deal with and we will have to keep it under the dominion of our spirit—the man on the inside. Paul said, "I keep my body under" (1 Cor. 9:27). You have to crucify the flesh; that means you must keep the flesh under. God is not going to do it for you. Crucifying the flesh hurts, doesn't it? But you must present your body to God as a living sacrifice (Rom. 12:1,2).
What else belongs to us because of our redemption in Christ? Healing is also ours because we have been blessed with "all spiritual blessings" in Christ. Let's look at Isaiah 53:4,5: "Surely he has borne our griefs, and carried our sorrows: yet we did esteem Him stricken, smitten of God, and afflicted. But he was wounded for our transgressions, he was bruised for our iniquities: the chastisement of our peace was upon him; and with His stripes we are healed. In the original Hebrew, you'll find that the words "griefs" and "sorrows" in verse 4 are correctly translated, "Surely he has borne our sicknesses or diseases, and carried our pains: yet we did esteem him stricken, smitten of God and afflicted."
This verse is taken from the Book of Isaiah and was written long before calvary. It gives us a preview of the coming Messiah; it is looking into the future proclaiming Jesus' death and resurrection and it is looking forward to the time when Christ would come and purchase our salvation for us. Then notice in 1 Peter 2:24, Peter was looking back to the cross: 1 Peter 2:24 "Who his own self bare our sins in his own body on the tree, that we, being dead to sins, should live unto righteousness: by whose stripes you were healed".
Isaiah was looking to the future when he prophesied about the coming Christ at Calvary—what was going to come to pass in the future. Peter was not prophesying; he was looking back to Calvary and he was stating a fact about something that had already occurred. 1 Peter 2:24 24 ". .. by whose stripes ye were healed".
Relative to healing, in Matthew 8:17, Matthew was quoting the Book of Isaiah. He quoted what the prophet Isaiah had said: Mathew 8:17 17 "... Himself took our infirmities, and bare our sicknesses. God laid our diseases—the cause of all sickness and disease—on Jesus. "... by whose stripes you were healed" (1 Peter 2:24). Over the years, I have met many good, Spirit-filled people who had been seeking healing for years. Many of these people have said to me, "I don't know why God won't heal me.'' To get their attention I've replied, "God is not going to heal you." "Oh? He's not?" "No," I said, "He's not going to heal you. Healing has already been bought and paid for. Healing belongs to you now."
Every single time I have been able to get a person to see this truth—to believe and receive what the Scriptures declare already belongs to him in Christ— that person has been healed. I remember in 2018 when I was on a mission trip to Lusaka with other Bible students from Charis Bible College, I saw a woman in a wheelchair at one of the major hospitals there. I just asked her a simple question- "Do you believe that Christ took away all your infirmities? Her answer was yes. I then said so why are you still in that wheelchair, in the name of Jesus Christ rise up and walk". She immediately rose up and walked.
Many times we think we believe what the Scriptures say. But, unfortunately, many times we don't really believe the Word of God at all! If we did, we would act on it! Often we are only mentally assenting to the Word; there is a vast difference. Healing became an accomplished fact at the Cross of Calvary because the Scriptures say, "...by whose stripes you were healed" (1 Peter 2:24). Well, if we were healed, then I was healed. And if I was healed, then I am healed now. That's present tense! We just need to believe that, accept it, and walk in the light of it. Healing is part of the "all spiritual blessings" we have already been blessed with in Christ!
This inheritance also includes deliverance from the kingdom of darkness into the kingdom of light (Colossians 1:13). Furthermore, prosperity is also part of the package. Though He was rich, yet for our sake He became poor so that we could be rich (2 Corinthians 8:9). He delights in the prosperity of His people (Psalm 35:27).
You and I should take advantage of our inheritance which came as a result of death, burial and resurrection of our Lord.
Dr Doug Mamvura is a graduate of Charis Bible School. Feedback: dr[email protected] or Twitter @dougmamvura
Related Topics