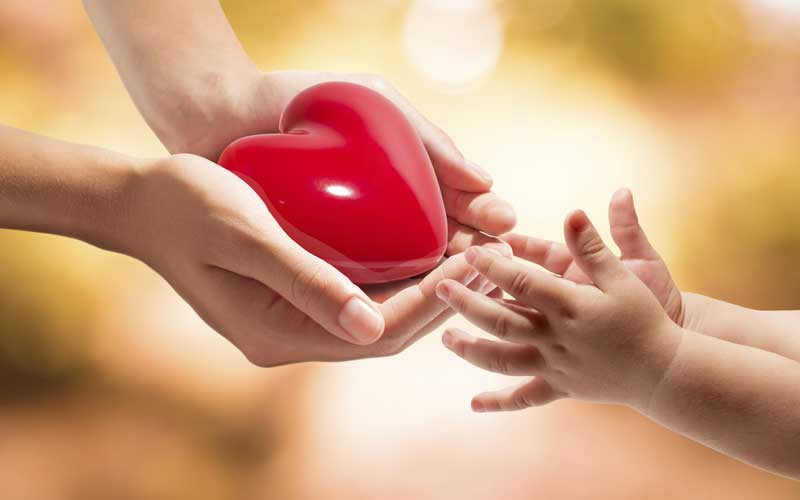 "Let me hear of your unfailing love each morning, for I am trusting you. Show me where to walk, for I give myself to you." (Psalm 143:8)
David wrote the above Psalm which is a beautiful and heartfelt prayer that we should all pray regularly for ourselves. David was a godly man but not a perfect man. He had flaws, struggled with sin and had many moral failures in his life. While he was well known for slaying a giant named Goliath and had many great military victories as Israel's King, he also had times in his life when he was morally bankrupt.
He carried on a secret affair with Bathsheba and later had her husband killed in an attempt to hide his own sin. The consequences of his sin were devastating and tragic but David discovered a truth that would restore his soul and give his life purpose and direction again; we see that truth revealed in this Psalm.
David desired to hear every morning about God's unfailing love for him. God's love was his source of trust and faith and it gave his life purpose and direction. It also enabled him to surrender himself to God and His will. David, in the midst of his personal pain and moral failures, discovered that God would not abandon him nor turn His back on him. David's sins of adultery and murder didn't stop God from loving him. In fact, it was the revelation of that truth of God's unfailing love for him that would ultimately restore his faith and purpose and enable him to live a life of total surrender to God's will.
I pray we all discover what David did, that no matter what failure you have faced in life, knowing that God's love for you is unfailing will produce the same exact result it did for David.
We definitely need a revelation of God's love for you and I.
There is more than just a superficial knowledge that God loves us. In Ephesians, chapter 3, Paul prayed that the Ephesians would get a greater revelation of God's love for them. He said:
"For this cause I bow my knees unto the Father of our Lord Jesus Christ, Of whom the whole family in heaven and earth is named, That he would grant you, according to the riches of his glory, to be strengthened with might by his Spirit in the inner man; That Christ may dwell in your hearts by faith; that you, being rooted and grounded in love, may be able to comprehend with all saints what is the breadth, and length, and depth, and height; And to know the love of Christ, which passes knowledge, that you might be filled with all the fullness of God" (Eph. 3:14-19).
Notice in verse 18 that God's love isn't just one-dimensional. There is height, depth, length, and breadth to it. Many Christians only see God's love as they would see a painting, in one-dimension. They've never seen the multi-dimensional reality of God's love. This love is immeasurable and once you get the revelation of this love, fear, defeat, sickness, worry among other challenges of this world will have no room in your life.
In verse 19, Paul said as we experience God's love, which is superior to mere knowledge of God's love, then we would be filled with all the fullness of God. What a statement! Are you lacking in any area of your life? If so, you lack a revelation of God's love. Experiencing God's love equals fullness.
I have said all of this to say that a deep revelation of God's love for us is the most important thing we can receive. First Corinthians 13:13 says, "And now abides faith, hope, charity, these three; but the greatest of these is charity" (God's kind of love).
There are many ways that Satan uses to try to block the revelation of God's love for us. One of the most subtle, and therefore the most deadly, ways is that he has deceived us into thinking that God's love for us is tied to our performance. We think we have to do something to earn God's love. We have to merit God's love. That is not what the Bible teaches. We have already seen through David's life that in spite of his faults and weaknesses, God's love for him remained consistent. If it was you and I, we would have "written off this adulterer and murderer" and yet God didn't do that. Fortunately, David was aware that God's love for him was not conditional or based on his performance.
In the natural world, you get what you deserve. Employers don't hire you based on their love for you. You have to perform. If you perform badly, you are punished or fired. The same thing is true in most relationships. I have had some married couples essentially saying, "They don't deserve my love." However, the nearly-too-good-to-be-true news of the Gospel is that we don't get what we deserve. Praise the Lord!
God's love for us is unconditional. That is, God doesn't love us because of some virtue we possess. God loves us because "God is love" (1 John 4:8), not because we are lovely.
Religion is one of the biggest propagators of the conditional-love-of-God lie. Most "Christian churches" teach that God's love for us is conditional, based on our performance. If we pray, go to church, pay our tithes, etc., then the Lord loves us and answers our prayers; but if we fail, then the Lord won't answer our prayers. That's not true.
There is a disease in the church that my spiritual mentor, Andrew Wommack, calls "spiritual dyslexia." Dyslexia is where a person sees things backwards. A dyslexic person sees the word "god" as "dog". There's a huge difference between God and a dog; yet dyslexics don't see it.
"Spiritual dyslexia" has a similar effect on people. Those infected with this "spiritual dyslexia" see scriptures backwards. For instance, 1 John 2:3-5 says, "And hereby we do know that we know Him, if we keep his commandments. He that says, I know him, and doesn't keep his commandments, is a liar, and the truth is not in him. But who keeps His word, in him surely is the love of God perfected: hereby know we that we are in him."
A dyslexic Christian sees these verses and says, "I want to know God, so I must keep His commandments." These verses are saying just the opposite. Keeping God's commandments is a result of knowing God. You can live a holy life without knowing God; the Pharisees proved that. However, you can't know God without living a holy life as a result. When God's love is perfected in us, keeping God's Word will be the result (verse 5).
Any attempt to reverse this order is "getting the cart before the horse." It won't work; and yet this is what the majority of Christians are trying to do. They are seeking to know the Lord better by living a holier life. It's just the opposite. Experiencing God's love more will produce a holy life.
This dyslexic condition has caused many to tie God's love for them to their performance. When they do well, they let God's love for them flow. When they do poorly, they condemn themselves. They think God is condemning them, but He's not. In many cases, it's not even the devil condemning them. Satan has caused them to believe a lie, and they are condemning themselves.
We all need a greater revelation of God's unconditional love for us! A revelation of God's unconditional love for David is what made him have an intimate relationship with God. This is why he would say I would rather be a door keeper in the house of my God than to dwell in the tents of the wicked. He would say a day in the house of the Lord is better than 1 000 elsewhere. This can only be said by someone who has had a true revelation of God's love. Some of us can only spend 20 minutes doing our devotions and we think that is good enough. This just shows our level of the revelation of God's love for us. The more you have this revelation, the more you want to spend time with Him.
Dr Doug Mamvura is a graduate of Charis Bible School. Feedback: dr[email protected] or Twitter @dougmamvura
Related Topics