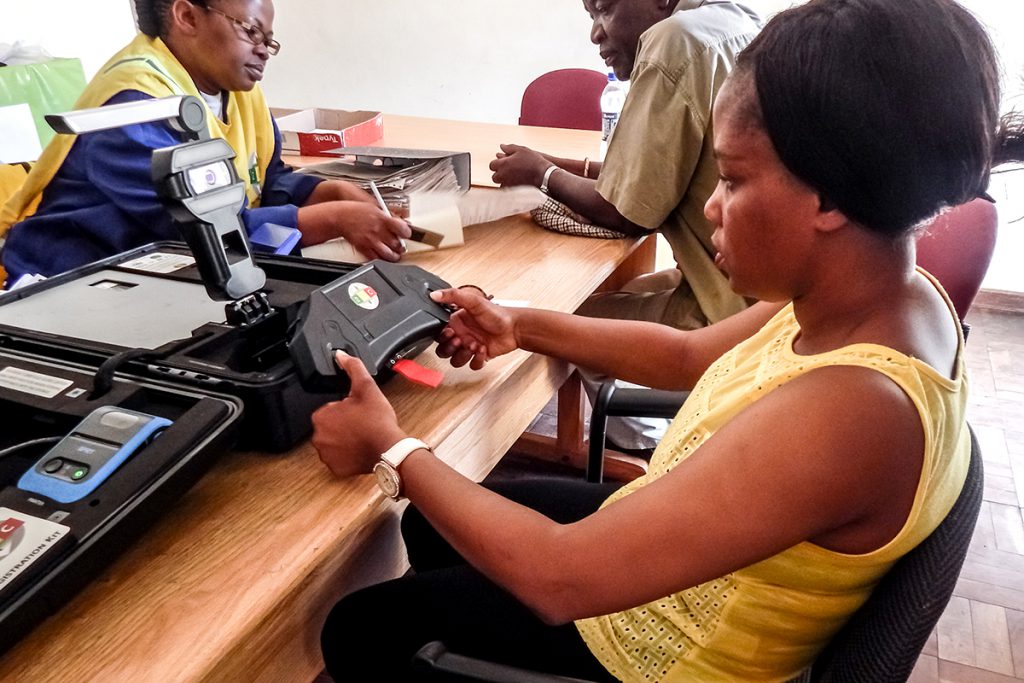 Musa Kika I use those four — Alex Magaisa, Zimbabwe, democracy and constitutionalism — because how can one mention the latter three without Alex Magaisa?
Unimaginable.
That is and was the Legend of Alex Magaisa.
It is not an exaggeration to say Magaisa was the greatest Zimbabwean public intellectual — the foremost public thought-leader of our time.
From politics, to law, to economics, to our social way of doing life, we all fed from Magaisa's hands. We should all pay tuition to Dr Magaisa, his Twitter followers would say — a firm recognition that he was the public teacher. Others named him The Bishop, for his teachings.
At the Mandela Rhodes Foundation when I was a scholar, we would speak of education as both a gift and a tool for the advancement of human development, to the benefit of all.
We would speak of how intellectual excellence is not to be seen in isolation from other qualities of character, and that leaders require roundness of personality.
We would say that in receiving an exceptional education, an individual embraces a responsibility to foster such opportunities to others.
Of these, Magaisa is a personified expression: a good and genuine man of exceptional intellect, with a grounding that made him connect with all, while ever so liberally sharing his knowledge and the gift of his intellect, for the benefit of all.
There are people with gifted and blessed minds. When they think and speak, we see the light.
That was Alex Magaisa.
The man knew our Constitution. He crafted it with others, during those long and edgy Constitutional Parliamentary Committee (Copac) days — those times of the Government of National Unity.
When we teach the Constitution to generations to come, and when we seek to understand what our Constitution means, we will turn to Magaisa's writings for answers and guidance.
I had the great fortune of working with Dr Magaisa in recent times. I was his student.
In 2021, I co-authored with him the first Constitutional Law Centre publication, a report titled Learning to Walk — The Story So Far, which sought to provide the big picture of the milestones of the Constitution's journey since it was adopted in 2013 providing a balanced picture of what has been done and how the Constitution has fared so far, the lessons learned and recommendation for the future.
This report which we launched on May 22, 2021, exactly the 8th Anniversary of the 2013 Constitution of Zimbabwe, we named as we did because we believe constitutionalism is a journey; we must learn to walk before we can run, and in these early days of our nascent Constitution, we are learning to walk.
Magaisa was committed all the way for the long haul, to see constitutionalism in our lifetime in Zimbabwe.
The Constitutional Law Centre (CLC) launched in 2021, an institution which we hope to be part of Magaisa's extensive legacy, was launched as a consortium of six organisations that engage in research and advocacy regarding constitutionalism, the rule of law and human rights.
These organisations are ZimRights, Centre for Applied Legal Research, WeLead Trust, Women's Institute for Leadership Development, Justice for Children Trust, and Zimbabwe Human Rights NGO Forum. The CLC is designed to ensure that its output feeds into the work of the consortium partners, providing intellectual leadership in research and development.
CLC has a firm belief that as the supreme law of the country, citizens' awareness of the Constitution is essential for developing and enhancing a culture of constitutionalism and the rule of law.
Also, in 2021 I co-authored with him and others a report, again for the Constitutional Law Centre, titled Commentary Regarding the Zimbabwe Independent Complaints Commission Bill.
This report was a commentary analysis of the Independent Complaints Mechanism Bill, 2020, which seeks to operationalise section 210 of the Constitution by providing an independent and effective mechanism for members of the public to report human rights infractions by members of the security services and get redress.
We set out to examine how the Bill satisfied the requirements of section 210 of the Constitution which is the section enabling the legislation.
This writing to us was particularly special because section 210 of the Constitution was Alex Magaisa's idea during the constitution-making process.
In his words to me over a voice note on June 2, 2021 he said: "I was very idealistic about it. I thought we would have a body that would have a more flexible, cheaper and expeditious way of resolving problems between the citizens and the security services. Partly, it was because I thought we would have a proper government, which would be decent. My fear now is that we would end up having a body that is captured."
This year, I used this publication as material to teach a topic to my Advanced Human Rights LLM Class at the University of Zimbabwe.
We later launched that analysis report together at a webinar in which we were co-panellists.
Magaisa has gone without the law being passed, and without him seeing his idea to fruition the way he would have wanted it.
At the Law Society of Zimbabwe (LSZ) Summer School in Nyanga in November 2021, we were on the same panel — the last LSZ summer school Magaisa would speak. Earlier in the year, we had also been on the same panel at a Sadc Lawyers Association report launch, on the state of the independence of the judiciary and legal profession in the Sadc Region focusing on Zimbabwe, Zambia and the Kingdom of Eswatini.
Dr Magaisa spoke and wrote gracefully, with simplicity, yet with incisive clarity and insight into deep intellectual thought. I learned that that is how true intellectualism should work — more so public intellectualism.
Clarity of thought, simplicity and incisiveness.
It is about the substance.
We all know that even ruling party and government officials eagerly waited for the BSR — to be inspired by the beauty of intellect and thought, but also for sinister agendas.
Many are competent in the law, but not so many at breaking it down for the consumption and understanding of the ordinary people to whom the law is supposed to apply.
Oh, how he brought interest and excitement to the law — the same interest and excitement I remember gleefully engulfing us as we started law school! By so doing, Malaise spread knowledge of the Constitution.
Would I be wrong if I say Magaisa's tweets and the famous Big Saturday Read (BSR), his seminars and presentations, and his knowledge products, combined taught the 2013 Constitution to Zimbabweans more than the Government of Zimbabwe ever did?
Challenge me with the evidence and the statistics of reach!
In our Constitution, he said, we deliberately repeated in addition to "We the people of Zimbabwe . . . " as the opening words of the Preamble, that all executive power derives from the people, all legislative power derives from the people, and all judicial power derives from the people, respectively in the separate chapters dealing with each of these.
The people are the ultimate power. They give their consent, and they withdraw it. The people, he said, must know the Constitution.
The Constitutional Law Centre was formed in 2021 as an idea that has been in incubation long before that, to institutionalise and operationalise these simple yet powerful ideas that Magaisa was a proponent of.
Magaisa had a manuscript of how the Constitution was made, which he planned to publish.
"Ndichakutumira. Muni'nina (I'll send it to you, Bro), I see a lot of me in you! Keep it up!", he said to me one day. We would love to see that publication out!
Magaisa is the greatest there was and will ever be; there will be none like him.
He was a true epitome of citizenship; he served people and country, without pecuniary returns to him personally.
Though life took him to Kent in the United Kingdom, his first love clearly remained Zimbabwe.
To us, Magaisa is a hero.
As all true heroes, he lives in our hearts and minds.
There are people whom I believe have given so much, too much, of their lives for the love of country and its people.
For such people to die before they have realised the fruits of that for which they gave their lives, is painful.
This is the story of Alex Magaisa's untimely demise on June 5, 2022, when we least expected it.
The charge left to us, young academics, is massive.
We cannot keep up the pace. But all we can do, must do, and will do, is try. We are blessed to have lived in the times of Alex Magaisa.
We longed for more time with him. So long Mukoma.