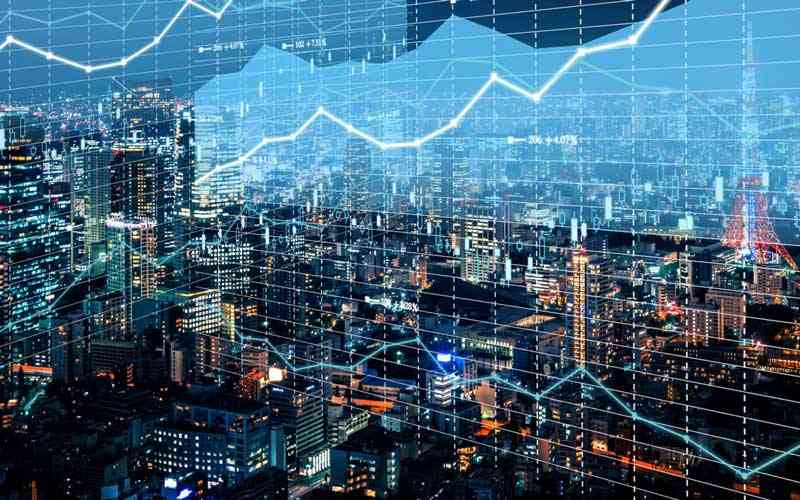 THE world has evolved to be data driven in the new error of artificial intelligence. While African economies battled with the Covid-19 pandemic and effects of climate change, data was being generated for business and economic intelligence.
However, questions can be asked on "How prepared are businesses and the national economy in Zimbabwe to the new error of data analytics and artificial intelligence?"
Indeed, data analytics is core to business and economic intelligence, which leading companies and developed economies have capitalised on.
With technology driven artificial intelligence on the move, it is critical that businesses, institutions, and governments in Africa to build data analytics infrastructure, which will allow domestic data to be used to their advantage.
Data, defined as factual values and qualities that inform the user on a specific topic has become one of the most valuable resources for building sustainable competitiveness.
In addition, technological advancements have resulted in massive data mining (big data). Data analytics is the practice of examining data to answer questions, identify trends, explore insights, and inferences.
There are four types of data analytics: descriptive, diagnostic, predictive and prescriptive analysis.
Descriptive analysis forms the foundation upon which the other types are built. It tasks the user to answer the "What happened?' question to describe the current happenings in an organisation or environment.
Diagnostic analysis then comes in to task the user to answer the "Why did this happen?' question by producing and analysing trends, uncovering correlations between variables, and determining causal relationships where possible.
Predictive analytics is used to make projections about future trends or events and answers the question, "What might
happen in the future?"
By analysing historical data in tandem with industry trends, one can make informed predictions about future business or economic opportunities.
Prescriptive analysis considers all possible factors in a scenario and suggests actionable takeaways with focus on efficiency. Data-driven decision making is made possible through this final type of analysis.
Global firms such as Google, Facebook, Burberry and Spotify continue to benefit from data analytics by examining drivers to performance, sales, revenue, user interactivity, and engagements. Data analytics provides necessary information for projecting potential outputs, remodel business strategies, and make decisions in real time.
Identified trends can be modelled through artificial intelligence to map out potential responses and strategies through future products and services, opening new businesses or closing businesses that may struggle with future strategic fit in a particular environment.
Businesses whether large or small have massive data at their disposal every day. Data can be in the form of daily transactions with diverse customers, suppliers, competitor behaviours, and operational decisions.
Analysing data provides opportunities for developing new products and services, design promotional strategies, appreciating customer expectations, and market configuration.
Global companies like Ford Motors and PepsiCo, analyse consumer posts on social media like Facebook and Twitter, which allows them to understand consumer opinions, impacts of promotions, and competitor behaviours.
In 2022, Zimbabwe had more than 440 manufacturing companies showing a positive increase of 125% from 2019. This data could be useful for SMEs to study the business value chains of the leading manufacturing companies.
Further, analyse their major export markets, quality or standards of their suppliers, and identify opportunities for participating in their supply chain.
This has been instrumental in building inclusive business models in developed countries. Manufacturing sector data can be analysed by comparing production costs at a local and regional level to determine competitiveness.
Some of the leading global companies rely on data analytics to study historical and current data which they benchmark with global sector leaders. This enables data modelling for competitive production.
Leading competitive and sustainable companies in the world have largely relied on data analytics to create new products and services responsive to customer expectations.
The former mobile technology giant, BlackBerry, provides a classical example of failure to take data analytics seriously to develop products responsive to future customer interests and developments. The same can be for many companies in Zimbabwe.
Data analytics, however, is not only limited to large corporates but SMEs, NGOs, public entities, local authorities, and government departments and ministries. For instance, public-sector institutions can use data analytics to make objective and goal-oriented decisions.
They can analyse statistics on current operations, value for money service delivery, regional developments, leading institutions, and set competitive goals, optimise operational costs, and decisions.
For many companies, there is a lot of data that can be collected from various sources like Zimbabwe Revenue Authority (Zimra), business associations (Confederation of Zimbabwe Industries (CZI), Zimbabwe National Chamber of Commerce (ZNCC), Retailers Association of Zimbabwe, and Chamber of Mines Zimbabwe etc.), Zimstats, World Bank, National Competitiveness Reports, Ease of Doing Business Reports, Banks, IMF, IFC, company annual reports, stock exchange data, consumer survey reports, National Census, and National Accounts etc.
Companies can use simple but powerful softwares like MS Excel to perform data analysis which can inform decisions.
Regulatory institutions, such as Zimra, can use data analytics to detect cases of tax fraud and generate technologies to optimise revenue collection from their clients.
With the campaign against corruption, the government can reduce financial fraud, through sophisticated algorithms, which dubious transactions are immediately tracked, providing insights into citizens' behaviour and mitigating financial fraud.
Health institutes may also improve on strategic planning and service delivery through analysis of data. This was proven during the Covid-19 pandemic where world governments in collaboration with the World Health Organisation (WHO) managed to bring the number of cases from as high as 2 179 172 new daily cases (08/08/2022) to 585 790 (06/01/2023).
Trends and extrapolations were made based on analysing data around cases such as their movements, diets, exposures, age, and even gender to better understand, control and manage the pandemic.
Further, health institutions can analyse the quality and level of service delivery to predict potential outbreak of diseases like typhoid and cholera emergence preparedness. Financial institutions play a pivotal role as engines for economic development, and subsequently the nation. A large volume of data streams through these institutions systems which can manipulated by predictive and prescriptive analytics to give trends for future risks and opportunities.
When adequately applied, data analytics can assist in detecting and reducing potential fraud in insurance, loan facilities and overall operations through the analysis of mass data. Data analytics can also be used to improve service, build and segment client bases, assess credit risk, and manage overall transaction risk.
In conclusion, data analytics is critical for business re-engineering and development. By implementing changes from data analytics findings and monitoring metrics, businesses can increase efficiency and effectiveness in strategy execution and competitiveness.
Most importantly, data analytics helps companies identify any operational leaks and loopholes, thereby providing basis for evidence-based cost-cutting measures, flexibility, and adaptation which gives competitive edge. Lastly, data analytics can be a game changer for businesses seeking data driven competitiveness.
Chimombo is a data analyst with the Institute for Sustainability Africa, an independent think tank and research institute advancing sustainability initiatives for Africa. These weekly New Perspectives articles, published in the Zimbabwe Independent, are coordinated by Lovemore Kadenge, an independent consultant, managing consultant of Zawale Consultants (Pvt) Ltd, past president of the Zimbabwe Economics Society and past president of the Chartered Governance & Accountancy Institute in Zimbabwe (CGI Zimbabwe). — [email protected] or mobile: +263 772 382 852.
Related Topics