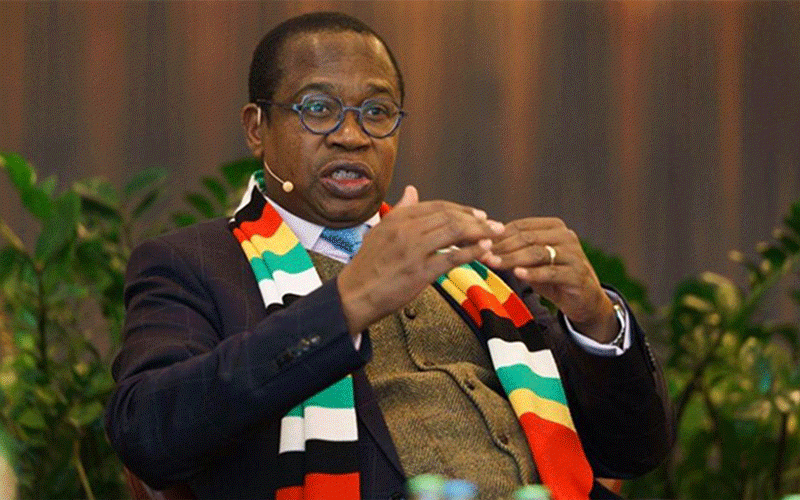 THE Covid-19 pandemic continues to deal significant impacts on many economies. Many countries have started implementing post pandemic economic recovery plans.
The pandemic reconfigured economic systems,which can only be adapted through sustainable economic values. Developing sustainable and resilient economic models and competences will define the recovery of many economies like Zimbabwe.
Sustainable economic values define how economies will transition to green economy. South Africa produced its sustainable economic recovery strategy to build investor confidence while pointing to the future. This article outlines pointers to prioritise for national budget 2022 to inspire sustainable economic recovery.
Fiscal system reforms
The fiscal system in Zimbabwe remains traditional hence it requires reforms. The economics of taxation in Zimbabwe need to shift to progressive and developmental taxation (James and Nobes, 1983; CSR Europe and PWC, 2016, Tucker, 2008).
As such, it is incumbent of the Ministry of Finance and Economic Development to start pushing for tax transparency and responsible tax behaviours to enhance domestic resource mobilisation. While majority of economic activities are largely with Small to Medium Enterprises (SMEs)but collecting taxes remain a challenge.
Zimbabwe has vast mineral resources, which cannot be matched with the level of economic development and quality of life. Value based taxation is becoming an emerging practice in developed countries (Daniel et al, 2010).
Taxes are being applied to value extracted in natural resources. Despite the impressive mineral production figures, there is no evidence to match the level of sustainable development in the country. In mining countries like Australia and Canada, they have tax officers stationed at major mining companies to record mineral extraction and calculate appropriate taxes.
Tax is becoming an economic competitive advantage if structured properly. Some countries in Africa are offering tax incentives for investors creating quality employment in marginalised areas.
Energy and water infrastructure
Availability of reliable water and energy supply has become one of the country's major investment hurdles. The infrastructure in many cities expected to attract investment and businesses is dire.
The erratic supply of electricity and water could push some companies to migrate to other countries with reliable supplies. However, the national budget can prioritise financing solar farms for major cities like Harare, Bulawayo, Mutare, Gweru and Masvingo.
Financial sector reforms
The financial sector is a strategic pillar for economic stability. While most financial transactions are now in the informal market, it is evident that there is still lack of trust in the banking sector.
The increasing global financial system regulation due to funding of terrorism and anti-money laundering continue to put pressure on financial systems to remain on check.
While the Reserve Bank of Zimbabwe (RBZ) has been reactive to some of the challenges, efforts to reform corporate governance remain an issue.
A review of board sustainability shows sustainable governance challenges. There is need to reform the financial sector in Zimbabwe which may require setting up separate regulatory and supervisory institutions like the ombudsman office. The ombudsman system has proved worthwhile in South Africa.
Employment creation
Zimbabwe now faces a new form of pandemic associated with drug abuse and mental health emanating from high unemployment. Evidence of high rate of murders, armed robberies, theft and domestic violence clearly points to the emerging disaster.
While neighbouring countries like Zambia, Botswana and South Africa have been instituting strict migration laws to limit economic migrants, many unemployed people are now trapped creating opportunities for unorthodox means for survival.
In this regard, it is vital for the budget to consider funding sectors that create employment, for example, funding youth projects that feed into supply chain of export-orientated companies.
Further, formalise some entrepreneurs because no international institutionswant to fund co-operatives. The new Companies and Other Business Entities Act [24:31] provides a good scope for achieving this.
Economic governance reforms
While the pandemic presented many challenges for government, the prioritisation of vaccines was noble and still remains so. A strong case still remains for convincing economic reforms forsustainable and competitive economic recovery.
Financial resources are required to reform the Reserve Bankof Zimbabwe by hiving out the Banking Sector Regulatory Unit into astandalone regulatory body for banks. Further establishing a Government Investments Management Framework (GIMF)should lead to the setting up of the Zimbabwe Investment Corporation (ZIC) to independently manage all government investments.
In South Africa, government investments are managed under the Public Investment Corporation (PIC); China – China Investment Corporation (CIC); South Korea — Korea Investment Corporation and Japan — Japan Investment Corporation (JIC).
Sustainability, which involves embedding economic, environmental, social and governance (ESG) is fast becoming a trade barrier. Global markets are becoming sensitive to climate change, energy mix, human rights and social profile of products and services entering their markets.
Recent developments have seen New Zealand, the European Union (EU) and the United States (US) making mandatory requirements for climate disclosures.
Furthermore, car manufacturing company, Porsche no longer buys car parts manufactured using high thermal energy. As such, the budget needs to reserve funds for transitioning to sustainability practices before our exports start failing to penetrate some global markets.
Strengthening policy, governance
The national budget should finance rigorous reforms and transformation of policy and governance institutions to build economic confidence (Hove and Wynne, 2010). Countries with weak institutions attract unscrupulous and poor quality investors andalso impact the country's corporate profile and ability to attract sustainable investors. It is vital that the budget finance migrates to international standards and practices.
While Zimbabwe provides vast investment opportunities for foreign direct investment (FDI), the country does not have a well pronounced Investment Policy but relies on various pieces of legislations, which can be frustrating for investors.
It will be noble for the national budget to finance development of a full-fledged 'National Investment Policy'. While we have the Zimbabwe Investment Development Agency (Zida) Act (14:37), it is not an investment policy but provides for the setting up of Zidaand its governance. As such, this leaves the country vulnerable to poor quality investors.
Private sector governance
The private sector has a critical role in the economic recovery of Zimbabwe. Corporate governance remains at stake if Zimbabwe is to gain strong economic competitiveness.
While Zimbabwe enacted the Companies and Other Entities Act (24:31) in 2019, the provisions on corporate governance still remain relatively on the weak side.
It will be vital for government to enact a Corporate Governance Act for the private sector just like they did for the Public Entities Corporate Governance Act (10:31).Poor corporate governance isalways a good ingredient for corruption and malpractices which lead to corporate collapses and economic failures.
In conclusion, the 2022 National Budget has a mammoth task of driving substantial economic reforms, enhance confidence and build consistent economic values.
The budget should prioritise 'green economy' values which the African Development Bank has been supporting as a post Covid-19 economic recovery strategy.
Ndamba is the chief executive/founder of the Institute for Sustainability Africa (INŚAF), an independent think tank and research institute 'advancing sustainability initiatives for Africa'. These weekly New Perspectives articles are coordinated by Lovemore Kadenge, independent consultant, past president of the Zimbabwe Economics Society and past president of the Institute of Chartered Secretaries & Administrators in Zimbabwe. — [email protected] and mobile:+263 772 382 852.
Related Topics