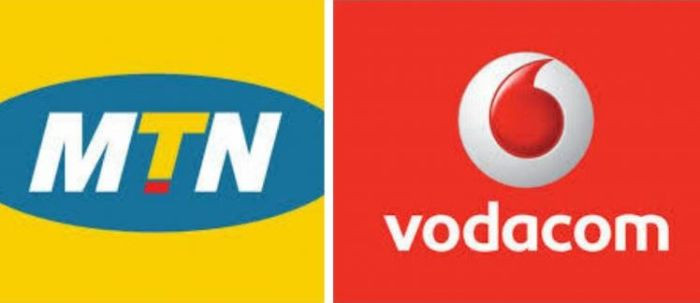 PARTNERSHIPS are not only a prerequisite to success but the only choice. To every young person, aspiring professional, entrepreneur or even a seasoned business leader, we cannot do without the right people around us, even Jesus moved with 12 disciples. We find ourselves competing with everyone, creating an island around ourselves.
I am terrified of a Vodacom and MTN becoming fully-fledged banks because they have the distribution capability, what I am not sure of is if they are willing to pay a huge cheque for the risk management and the infrastructure, they need to put in place which a traditional bank has.
Sim Tshabalala once said that the easy route would be if the two partner together. In 2022 MTN Nigeria, partnered with Intelligra to launch smartphone device financing for their customers through the option to Buy Now Pay Later (BNPL where you subscribe to an MTN bundle and walk out with a smartphone meaning for the duration you are paying for your phone, the mobile network has locked in revenue for voice and data as they come as a bundle.
No wonder MTN group in their strategy, Ambition 2025 they even state that: "The implementation of this growth strategy will be accelerated through selective partnerships and leveraging MTN's brand as the most trusted and valued in Africa".
I had the opportunity to listen to Natalie Jabangwe, the group digital executive at Sanlam, at the Institute or Chartered Accountants of Zimbabwe (Icaz) winter school where she alluded that one of the ideologies that drives Sanlam is they do not enter a market alone, they partner with people in such markets.
Locally, Sanlam operates in the financial services space through a partnership with Zimnat Insurance. The question is why your business is not in the next town or the next country. I am pretty sure it is not because of a lack of market, but it is because you have not gone out to look for strategic partners in those markets who can be a good match to replicate your business there.
Sanlam has partnerships in place to acquire up to 50 million customers, digitally by 2025 through their partners for instance:
Shriram — an insurance giant to lower and middle-income segments in India;
MTN — strategic alliance to market and distribute insurance and investment products across Africa;
Satrix — Africa's fastest growing small equity investments platforms to empower generations for financial security, prosperity, and confidence; and
MiWay— offers disruptive digital insurance models offering new value creation.
"One of the biggest causes of failures for businesses in new markets is trying to enter it alone," Jabangwe said.
Jabangwe provoked the room full of chartered accountants when she said you cannot be a serious business leader if in your contacts you cannot have at least five other business leaders in other markets that you are on talking terms with.
I found this mind-blowing and very practical as well. Who do you call when you have a problem in your area of expertise? Who do you run ideas past? Those same individuals do come in handy when you need to deal with certain business problems.
Fred Swaniker, the founder and CEO of the African Leadership Group in a recent interview shared how McKinsey partnered with him by paying for his MBA fees in the USA and in return he would work for them for a minimum period of two years.
In my research these investment banks are renowned for such partnerships with top business schools across the world. Their value is derived from the talent pool they attract to their organisations.
I pose a question to local companies in this country: Why we shy away from partnering with promising young talents in our pipelines so that we can develop them and lock them in for a minimum period.
We have so many people with brilliant business ideas, all they lack is the right partner to take that idea to the top.
A perfect fit is found if you are looking around and most of us seem not to be, we are content in our small spheres.
I am inspired by the guys behind Mafuro farming, they have a unique concept as they operate a pasture-based system, which entails a blend of pastures, legumes and cereals. Grown pastures provide major source of the feed for the animals.
Zimbabwe currently has a deficit in milk production and such a partnership is incredible in unlocking value to both parties. Some cry that we did not get land during the land reform, but these guys also partnered with government on the Grasslands Research Institute where they are leasing 200 hectares of the farm.
To even scale up operations further from a working capital point of view, they are in partnership with Innscor Africa Limited. This goes on to show the power of partnerships.
Dr Nigel Chanakira partnered with John Moxon from the Meikles Group and unlocked finance as he lured him to be a significant shareholder since he knew Moxon had an interest in banking.
Jokingly he says: "I told John that he was not sweating his assets to its maximum and this got John's attention".
Moxon could have decided to compete with Chanakira and create his own bank or finance house under the Meikles Group. Some believe this partnership overstayed, which led to problems at a later stage, a debate for another day.
When Chanakira set Kingdom Securities Holdings Limited, he partnered with Solomon Mugavazi, Frank Kufa, just to mention a few.
This just goes on to show the power of networks as you need such partners when building businesses.
Interestingly, I had always wondered why no bank or bureau de change had thought of partnering with Simbisa as they have many food outlets throughout the country and in the region.
Such a distribution network is very key to launching any product that complements their food business. Mukuru or Western Union or MoneyGram instead of only relying on banks for distribution networks, they could have ridden on the back of Simbisa.
Due to such a gap, Simbisa itself took advantage of an opportunity and launched their own money transfer platform using their current retail outlets through their product InnBucks, which has taken this market by storm and brought strong competition to the traditional money transfer giants.
The government threw a curveball at this brilliant business opportunity to which Simbisa responded spectacularly well, instead of creating their own new bank, they partnered with another player who already had a banking licence Ndoro Microfinance Bank Limited.
Scott Macmillan founder of Invictus Energy Resources, through his vision I believe he knew that to even talk about gas or oil in Zimbabwe would be a tall order. What draws me to him is his ability to bring so many networks together to achieve his vision.
He has brought the government to the table, without it there will be no exploration to talk about. He brought the funders of capital.
As you are aware exploration is an expensive endeavour, with our country's risk so high, coupled by sanctions, I take a bow to Macmillan on how he has managed and is managing to get long term capital to invest in this jurisdiction.
He also harnessed support of local financiers as well as there are local costs in the project, through his partnership with pension funds. It is unimaginable what could have happened if Scott tried to do this on his own as a family project.
The question is who is in your network, who are you partnering for success. Partnership can be for a season and it does not mean afterwards you become enemies. We can even go back to competing.
It starts from individual units, do not go on this journey of life alone. I have seen small entrepreneurs for instance the plumber who did my house saw the other artisan doing tiling and exchanged numbers and the next week they told me both of them where in Bulawayo on a big job as the plumber got the job for both plumbing and tiling but since he was no expert in tiling, he brought on this guy to partner him on this project and they both had a good pay day.
Some might not know this, Redbull the company sells US$7 billion+ worth of energy drinks a year, yet does not even manufacture them.
Production is outsourced to Rauch, an Austrian bottler, Red Bull themselves are a pure marketing entity. The owners then took partnerships to a whole new level when they bought Jaguar F1 racing, which they then renamed to Red Bull Racing in 2005. Then partnering with a formula One team catapulted them into the global brand that they are now.
At times, partnering is not be the best choice and you just have to compete. For instance, Tom Bloomfield had to leave Anne Boden from their fintech start-up Starling Bank and went on to start Monzo, which has been a game-changer in the fintech banking arena with a valuation in billions of pounds.
As leaders we need to be constantly scouting for partners.
Makwara is a chartered accountant with both local and international experience in finance, accounting, auditing and business strategy. He is a member of the Institute of Chartered Accountants of Zimbabwe and the views expressed in this article are personal based on his professional experiences.
Related Topics