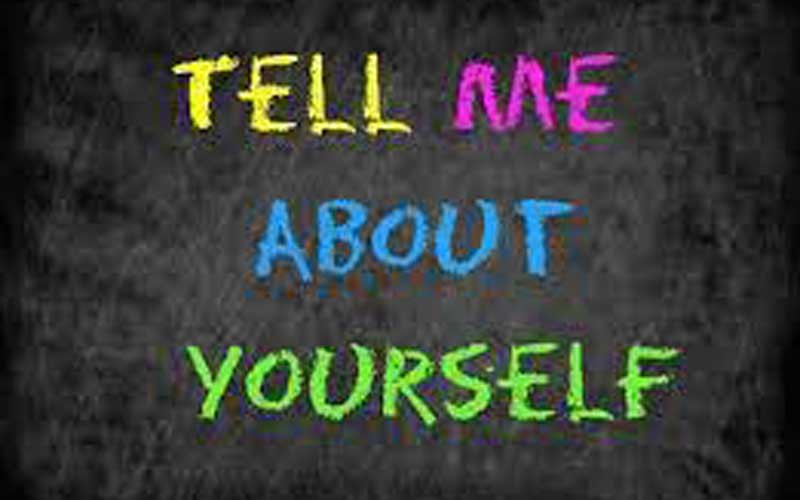 Tell me about yourself is a question that will be asked at every job interview. It's stated differently, but it's one of the first things you'll be asked during a job interview. As a panellist in hundreds of job interviews, I know the great and terrible replies to this topic. In this article, I'll show you how to answer that question and boost your chances of landing the job by more than 90%.
Tell me about yourself is a simple question to answer if you understand how to interpret it. Put differently, this question states, "why should we hire you". The question asks how the hiring organisation will profit from hiring you. It's an excellent opportunity to demonstrate to the panel or hiring manager why you're the best candidate for the position. Don't waste time waffling on topics that don't help you obtain the job.
In response to the question, "Tell me about yourself," concentrate on demonstrating to the hiring manager or panel that you have what it takes to do the job. What can you tell the panel about your experience that will sway their judgement in your favour?
Things you should never say
When answering this question, remember that the panel has already gone through your resume. They will have a basic idea of who you are and where you have worked. Do not focus on trivial and irrelevant past. Instead, focus on why they should hire you ahead of other candidates. Many job candidates get tripped by this question as they focus on issues like their age, parents, number of children, marital status and schools attended. If you answer this question by focusing on these trivial issues, you are wasting valuable time.
In answering the question, tell me about yourself; please avoid speculative answers with no substance. Many candidates try to spin things like "I am a team player" without facts. You make yourself look shallow and desperate if you dwell on things without a factual basis. This advice matters more for more senior roles.
Things you should say
Focus on the experience you have gained and how you will bring this experience to the new job for the benefit of this organisation interviewing you. If the company is a multinational and you have experience in multinationals, highlight that and showcase your experience working in a multicultural environment. If the organisation is in the same sector as the organisations you have worked for, show them you can bring a wealth of experience to this role. Share your experience in facts and figures.
Here is a sample response to the question "tell me about yourself" for the role of Human Resources Manager.
I have 10 years experience in senior human resources roles spanning three sectors; mining, manufacturing and banking. In all three sectors, I implemented HR interventions that transformed the business. I implemented a wellness intervention in mining that reduced absenteeism by 80% in the first year. Before the intervention, the business lost $120 000 per month due to unplanned absenteeism. By year two, we were losing less than $1000 per month.
In manufacturing, I initiated an intervention to improve productivity overall for the business. Using the profit-linked productivity model, I initiated a study to assess total factor productivity. The results showed that overall the business was under recovering prices for some resources and, in the process, eating into what shareholders would have received. We corrected this anomaly, and profit increased 23% over the prior year.
In the financial services sector, we had a serious problem with customer attrition. The systems were perfect, but the employees had terrible attitudes. We discovered that we were hiring people with no natural disposition to serve others, which was a mistake. We initiated a personality profiling of all customer-interfacing employees. We also collected all data on customer service linked to each of these employees covering 12 months. The results were an eye-opener. We discovered that employees scoring high on the traits of agreeableness and conscientiousness scored higher on all customer indicators. That became our hiring model from then on, and I am happy to indicate that our attrition rate decreased from 14% per year to 1.3%.
That is my background, and when I look at this role, I can bring this wealth of experience. The bottom line is that HR must help the business to win.
The misleading advice often given
I have noticed that there are online articles advising job seekers that this is just an introduction question to enable an easy transition into the interview. While it is the first question, it is not trivial as it sets the tone for the rest of the interview. If a candidate fails to answer this question convincingly, I often hear interview panellists remarking that the person is clueless based on this question alone.
This question gives you the greatest opportunity to show the panel that you are the right person for the job. Research shows that most interviewers make their hiring decisions within the first minute of the interview, often when this question is asked. The "tell me about yourself" question presents the biggest opportunity to show the panel what you are bringing to the table; therefore, do not miss it.
Nguwi is an occupational psychologist, data scientist, speaker and managing consultant at Industrial Psychology Consultants (Pvt) Ltd, a management and HR consulting firm. https://www.linkedin.com/in/memorynguwi/ Phone +263 24 248 1 946-48/ 2290 0276, cell number +263 772 356 361 or e-mail: mnguwi@ipcconsultants.com or visit ipcconsultants.com.
Related Topics