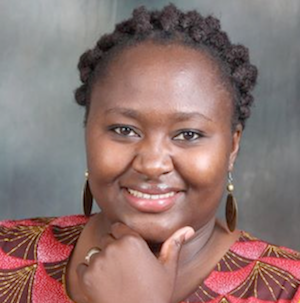 I WAS born on December 15 1982 at about 6AM, I am told. So it was my 40th birthday last week on Wednesday. They do say life begins at 40 but I am certain that mine began the second I cried at birth.
Zimbabwe National Statistics Agency (Zimstat) director-general Taguma Mahonde announced this year that the 2022 National Census has placed life expectancy for the urban population at about 65,5 years, which would mean that I am way past my life halfway mark.
This does call for a serious reflection. Anyway, as I celebrated my birthday, I was also privileged to attend the tombstone unveiling of my late aunty, who was married to my paternal grandmother's brother: Gogo Shorty.
It was such a sobering experience and it left me inspired to want to live life better and I wondered how as Zimbabweans we can make our lives count. That to me dear reader was such an inspiringly sober experience.
A myriad of experiences
Life is a myriad of experiences. We get to live the full myriad of it – the good, the bad and the ugly! It almost feels like a football match, like the Argentina and France 2022 World Cup final match at the weekend. You experience every emotion.
As we each move through life, we face many different challenges.We show up in many different versions of ourselves and we keep revolving. I am not sure if it ever occurs to us constantly and consistently that each tiny moment is building up to a lifetime of memories, which includes the experiences we have with the different people we encounter daily.
As I sat in the pews listening to speaker after speaker giving a eulogy about my amazing Gogo Shorty — it was clear that hers is a life well lived. She was known as a smiley person, who was committed to the Lord.
She was not a 'fake Christian', like some people who profess to be Christians but live a life that is contrary to that of Jesus Christ and Christian values, no!
Gogo Shorty was the epitome of love, hospitality, peace, unity, Christianity and all things family. This was not one of those services where people speak good of the dead because that is what was expected. It was a real show of a life well lived. My dear, dear reader, how well are you living your life? It occurred to me during that service that was well decorated with these speeches that nomatter what we think we are doing well, there is always room to become better.
Yes, there may be excuses like the ones given by the Energy minister, responsible for electricity in Zimbabwe, but guess what? A good excuse never gets the job done, people still expect the electricity company to do its job and supply a constant flow of electricity.
What kind of legacy are you building dear beloved minister?
If Gogo Shorty had lived her life giving excuse and excuse about her life and that which surrounded her, I am sure no one would have made such remarkable insights about her life.
There is need to wise up and redefine how we live life so we can live a lasting legacy without little to no excuses. I am learning that too, life is what you do and who you choose to become not just for you but for those you cross paths with too.
In order to attend this tombstone unveiling, I had to drive to Gweru — hmmm the drivers on that road were just short of causing deaths. Impatience is what we seem to have learnt as we seek survival in Zimbabwe.
That I must say does not get us to live a lasting legacy of being regarded as phenomenal. Drive safely on these roads, please. Many people seem to drive like they are using their spare loves — this is not a dress rehearsal, we are actually living life 'on live' so let us make every day count for ourselves and others.
Think of what that means to you and then do it! Whatever our experiences, let us make them count and contribute towards our living well with others and creating a lasting legacy.
#livelaughloveLOUDER
Marianne Williamson says, "…our greatest fear is that we are powerful beyond measure and we often ask ourselves who am I to be brilliant,gorgeous, handsome, talented andfabulous? Actually, who are you not to be? You are a child of God.Your playing small does not serve the world.
There is nothing enlightened about shrinkingso that other people will not feel insecure around you.We were born to manifest the glory of God within us.
It is not just in some; it is in everyone.
And, as we let our own light shine, we consciously give other people permission to do the same. As we conclude 2022 and face the many possibilities of 2023, remember to shine your light so that like Gogo Shorty you create your lasting legacy of love and all things phenomenal one breath at a time.
It does not have to be your 40th birthday to reflect on what is a priority but the mere fact that you are here alive means you have a fighting chance to make a difference, do it!
May you celebrate the end of 2022 like Argentina did as they won the world Cup. May we all keep seeking ways to make life count for us and others at all cost.
Until then, we live, laugh and love louder in a bid to show the world that we are here, becoming better, making our mark, and leaving our footprint as we make the world a better place!
Chirenje writes in her personal capacity as a citizen of Zimbabwe. Twitter: @graceruvimbo; Facebook: Grace Chirenje; Instagram: @graceruvimbo
Related Topics