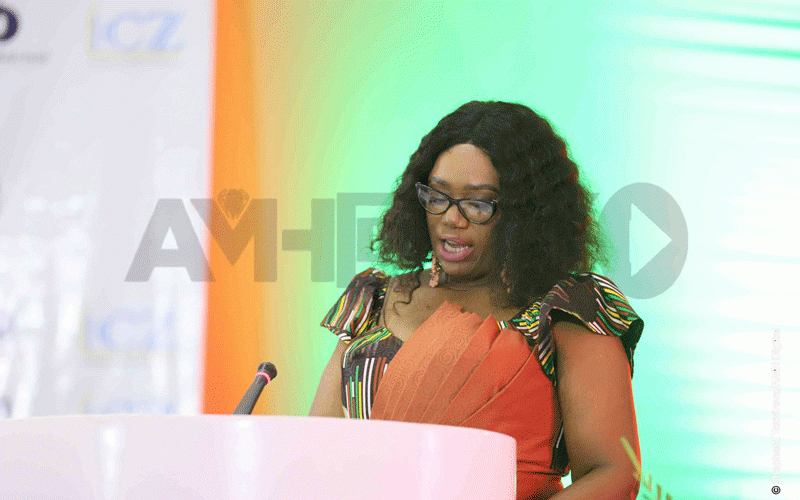 FESTIVE seasons are supposed to be the most wonderful periods for families around the world. This is the time of extraordinary bliss and delight, when homes are decorated with twinkling lights and Christmas trees with ornaments — giving a feeling of holiday cheer.
Growing up in Harare's Kambuzuma high-density suburb, where we were generally poor, we never despaired. We were able to enjoy the Christmas cheer. My grandparents could afford to get the essentials that we required for Christmas.
I remember the family gatherings and the sumptuous meals. We would decorate the lounge with garlands, Christmas cards and balloons. As kids, we would receive new clothes and go from house to house to eat, exchange sweets and chocolates.
Retails shops were full with all assortments of merchandise — they did not have to travel long trips to South Africa for shopping.
Although my grandfather was a low-income earner, we still enjoyed Christmas.
The climax of preparations was the Christmas lighting ceremony along First Street in Harare, a two-kilometre stretch in the central business district. We looked forward to it!
The same event took place at the city Town House, Harare Gardens and Africa Unity Square.
But fast-forward to December 2022, I am heavily downbeat.
It only hit me at the weekend, when I was in Durban, South Africa, that Christmas is just around the corner. Durban is already in celebratory mood. It is decked out in festive lights and decorations.
The streets are filled with sound of Christmas carols.
Shopping malls are packed and everyone is happy and busy.
Restaurants are full. A lot of Christmas events, like Santa Claus gift distribution at malls and Christmas dinners are taking place. Everywhere you look there are people wearing Christmas hats.
Everyone is in a party mood — everyone looks jovial.
But only a stone's thrown away from across the Limpopo River — in Zimbabwe — the mood is incredibly different.
With just over a week to go to Christmas Day, the mood in Zimbabwe does not suggest people are ready to wine and dine.
Locals are battling debilitating power cuts of up to 19 hours daily — the effects of decades of plunder, mismanagement and sheer greed that has grounded what was once an African model economy which is now imploding.
Poverty levels are deepening and incomes have been eroded.
Foreign currency shortages are deepening and the volatilities that have ravaged the currency for decades are continuing.
The mood is simply gloomy.
Most Zimbabweans will not have electricity to cook the family Christmas lunches, unless they grudgingly use firewood or gas.
Surely, this would be another sign that we are slowly going back to the Stone Age!
Both rural and urban communities are living without electricity and running water.
This is supposed to be an exciting season for children, but they have been robbed of the Christmas cheer.
Tafara Mtutu, a columnist in the Zimbabwe Independent, in an article in this publication, rightly described this year, which he said has been a roller-coaster — it was a very challenging year.
Prices of goods, including basic commodities, critical medical drugs and rentals, have been increasing rapidly as annual inflation shot up to 255% as of November, up 190 percentage points from 66% in February 2022.
The local currency, Zimbabwean dollar, continues to depreciate with the parallel market rate ranging between ZW$850 and ZW$900 to US$1.
The Zimdollar has also been depreciating on the foreign auction floor each week. It now stands at US$1:ZW$671,44. This is compounded by the United States dollar being the preferred currency of trade for most commodities and services as they are either charged in the US dollar or parallel market-indexed prices are applied for Zimdollar payments.
Many families are sweating over school fees hikes. Zimbabweans just do not have the money to spoil their children and to celebrate Christmas.
The year is ending on a bad note with ever deteriorating living conditions and workers facing retrenchment and job insecurity.
Related Topics