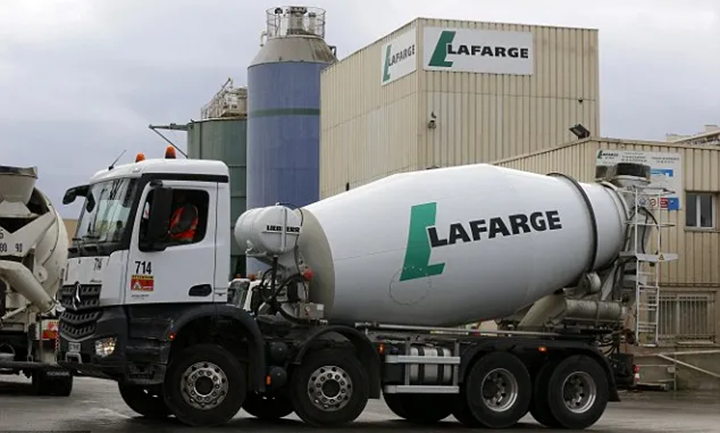 THE Zimbabwe Stock Exchange (ZSE)'s turnover on December 1 stood out as Lafarge Holcim's Associated International Cement Limited concluded the sale of Lafarge Cement Zimbabwe to Fossil Mines.
According to various sources, Fossil acquired Lafarge's 61,2 million shares from Associated International Cement at a price of ZW$312,65 per share for a total price tag of ZW$19,1 billion or US$22,8 million at current market rates. Several voices have critiqued the transaction from different standpoints, but we focus on the merits and demerits of the transaction from an investor's perspective, starting with an overview of Zimbabwe's cement industry.
The cement industry has been experiencing a boom despite the overarching macro-economic challenges. We identify three sources of cement demand that have been key to the resilience of the sector, namely (i) residential housing construction projects, (ii) infrastructure development, and (iii) commercial property developments.
Individuals, real estate businesses, and financial services entities have driven the development of residential housing through cluster schemes in response to growing need for housing by the local market as well as the diaspora.
In the past two years, financial services players, such as FBC Holdings, Steward Bank, CBZ Holdings, NBS and some local asset managers, have rolled out several cluster projects in various parts of the country that have added over 2 400 units to the local residential property market.
Property development businesses, such as ConDev and West Property have also complemented efforts to supply the market with residential property in leafy suburbs of Harare through their cluster housing developments that will see an addition of over 1 300 units (and counting) in the market.
Demand for housing and, in turn, cement, will also be complemented by government housing projects for which ZW$49,9 billion (auction rate of US$1:ZW$654,86) was set aside in the latest budget speech. There has also been an increase in commercial real estate developments in the country vis-a-viz high inflation and limited options to invest in real assets.
We note the development of leisure assets by Old Mutual's Zimbabwe operations, student accommodation by Infrastructure Development Bank of Zimbabwe (IDBZ), and sprouting suburban office spaces by companies and individuals and companies, just to mention a few. In addition, the new asset class (REITs) is expected to grow the country's commercial property portfolio. As it stands, the recently listed Tigere REIT has five commercial developments in the pipeline and there are more REITS expected to be listed in the coming months.
Considering that cement accounts for roughly 16% of total building materials expenses, these developments point to sustained cement demand in Zimbabwe. The rise in infrastructure projects by the government ahead of the 2023 elections has seen demand for cement sometimes outstripping supply in recent months.
In the finance minister's latest budget speech, ZW$196 billion has been set aside for the transport sector in the coming year. Further, the government plans to list bonds worth US$100 million for the purposes of funding its infrastructure projects.
These funds have been channelled to projects, such as the Harare-Beitbridge highway, which took over 200 000 tonnes of cement, and other projects like the Hwange Thermal Power Station expansion, Muchekeranwa Dam, Gwayi-Shangani Dam, the new Manyame Air Base Hospital, Robert G Mugabe International Airport and the Beitbridge Border Post expansion.
Supply of cement in the country is largely dominated by PPC with an installed capacity of 1,4 million tonnes followed by Lafarge with an installed capacity of 450 000 tonnes.
However, due to an incident at Lafarge in Q3 2021, the company's capacity has dwindled pending full restoration of operations.
We identify Fossil as a strategic shareholder in Lafarge given that the acquirer is a subsidiary of the Fossil Group. Fossil Group also provides construction services to the government and in 2021 the group was awarded more than 15 contracts, which were collectively worth over US$45 million.
The business is also part of the Tefoma consortium of companies, which comprises Tensor Construction, Fossil Contracting and Masimba Holdings.
The Tefoma consortium is contracted to undertake road infrastructure projects along the country's major highways as well as the US$88 million Mbudzi interchange reconstruction.
With this in mind, we characterise the acquisition of Lafarge by Fossil as a move to vertically integrate its operations.
However, the investment case for Lafarge remains unclear and highly speculative given (i) the absence of a clear recovery roadmap since the incident that affected cement production, (i) lack of clarity on the former shareholder's US$30 million loan vis-a-viz a negative net cash balance of ZW$12,7 billion in its 1H 2022 results, and (iii) the change in ownership that could change the vision and strategy of the business.
There are also concerns regarding the status of Lafarge's listing post the change in ownership and we opine that, despite having a shareholder with a 76,5% stake, Lafarge can still remain listed in the same way that BNC remains listed with a shareholder, who holds a 72% stake in the business.
Mtutu is a research analyst at Morgan&Co. — [email protected] or +263 774 795 854.
Related Topics