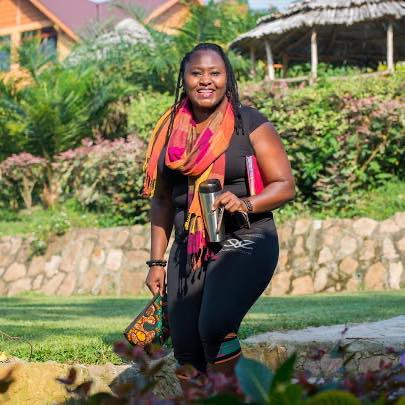 It was an inspiring week of working with sisters from Womandla, a young women's feminist movement based in the heart of Zvishavane. They do a lot of work with young women in that mining town. I was awed. Zvishavane is a buzz of activity. I love the magnetic Mashava Stadium — the heart of FC Platinum — just wow! The focused faces of young people, men and women hurrying to work as early as 6 AM. It was truly inspiring to have some delicious sadza at "the Vatican", a hive of activity for those who love the fresh side of life. I grew, I was challenged and was left wondering how as a people we are where we are. We, as a nation are endowed with much mineral wealth. I was taken aback by this small yet wealthy place, Zvishavane. Looking at the Zvishavane narrative, I could tell that our country is indeed wealthy because of minerals but to what end?
Sad narrative – the resource curse
A quick glimpse around Zvishavane, the type of vehicles driving through the not-so-good roads, clearly shows that the comrades in that place are wealthy. Theirs is not a very loud life but you can tell by the quality vehicles that the people of the land are oozing with some high-level incomes. There was a conversation with one of the sisters who noted that the "people farm Harare" do not make it easy for those from small towns to fit in. I was challenged and yet also thought maybe it is the peeps from Harare that may need some teaching from the leaders hailing from Zvishavane. So much entrepreneurship is flowing in the place.
The kind of economic ecosystem is just so profound. There is so much to learn from there that I am sure would inspire a whole nation to advance economically. That being said, I kept wondering how the many private sector entities found in this town have been giving back to the community.
Mining entities ought to give back to the community. I know for sure that they do make a lot of money. Mukasiri Sibanda has a very telling article on Community Voices in Zvishavane sharing their experiences on chrome mining in Zvishavane. I can testify that the social ills brought about by the mining activities of chrome, diamonds, platinum and gold in Zvishavane still continue to wreak havoc on lives in Zvishavane. Now the effects are not just from mining corporations, artisanal miners are also part of the challenges. I recall during the Womandla training expressing my fears that we might curve in as a result of the risk of artisanal mining. The degradation is heartbreaking. How else can they survive in a country whose unemployment rate is threatening a 100%? The truth is people are looking for ways to survive and in Zvishavane the presence of various minerals has been somewhat a cursed saving grace.
The paradox is that how can a place like Zvishavane which is oozing with minerals along the Great Dyke witness its people be in such a perpetual state of poverty? Yes, they do have a great vibe but the poverty is also pretty rampant. It is almost as if the more wealth being generated from the minerals, the higher the poverty levels. I am confident that with more awareness raising and rallying around demanding the recognition of basic human rights, the narrative of the people of Zvishavane will be transformed. We cannot continue to celebrate a wealth of minerals and the heartbreak of people's lived realities. Now is the time we learn to demand what is rightfully ours as people of Zimbabwe because the Zvishavane narrative is telling of our general realities in Zimbabwe.
Time to reckon is now
I drove through Masvingo into Zvishavane and decided I truly needed a change of scene and so decided to be nostalgic and drive through Boterekwa. My heart sank — the once beautiful scenery that was once truly a symbol of our national pride as am sure we did some rituals in those beautiful mountains, was a sore sight of land degradation. Apparently, the Chinese have started some mining there too. The sight of Shurugwi did not speak of any investment being done in that town as a result of the proceeds coming from the mining activity. Haibo, no! Zimbabwe can do much better than this. We are not asleep people, how can we amplify our voices and demand redress? We cannot let our country deteriorate on our watch.
Mine is a clarion call to all of us. I love nature and am sure many do. How can we come together and demand better preservation of our environment? Yes, we appreciate the capitalist system and its need to make profits but not at the expense of our environment and lives.
As we focus on the Sustainable Development Goals — Goal 9 industry, innovation and infrastructure and Goal 12 — responsible consumption and production — we ought to hold hands and say no to some of these things we are witnessing as retrogressive.
My visit to Zvishavane was eye-opening. I hope that dear reader, by experiencing this visit with me, you too will be challenged to take action not just for Zvishavane but for Zimbabwe as a whole. We do have it within us to make a difference. I hope your hour of reckoning is reading this article. Until then, we live, laugh and love in a bid to show the world that we were here, becoming better, making our mark, and leaving our footprint as we make the world a better place!
Chirenje writes in her personal capacity as a citizen of Zimbabwe. Twitter: @graceruvimbo; Facebook: Grace Chirenje; Instagram: @graceruvimbo
Related Topics