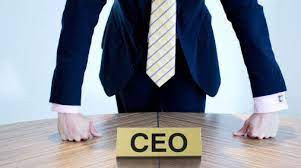 FROM a global perspective, studies suggest that the quality of a firm's leadership explains about 15% of the variance in company profitability.
Just like in the game of football, fans lay most of the credit or blame for their team's results on the manager. That being the case, a common feature globally is that about 80% of CEOs come from within the company while over 50% are MBAs.
The pay is also fantastic: the median of America's top 500 CEOs pocket US$13 million a year. A good example is Sundar Pichai at Alphabet (the company that invented the Google search engine) who struck a deal worth up to US$246 million a year.
However, most CEOs say the job has got harder, pointing fingers at disruption and intense competition. A lot is changing - customers and other stakeholders are demanding that firms take a stand on social issues and even the large companies are facing staff protests. Middle managers talk business on social media, and it is becoming difficult to instil brand loyalty amongst customers.
The CEOs job now requires the need to master the tricky game of allocating intangible capital while balancing that with the interest of shareholders.
A CEO in Zimbabwe?
The nature of the CEOs job has obviously changed bearing in mind the unpredictable policies, which tend to have big implications on the business.
Imagine you are the CEO of a company operating in Zimbabwe that imports more than 50% of its raw materials from overseas. Statutory Instruments and capital control measures have been instituted time and again and this has led to difficulties in forecasting and planning for the future.
As an importer, there is no other source of foreign currency for your business other than foreign currency sales and an auction system where you must queue and wait for an allocation.
The company does not export anything and yet you try to reassure your board, management, employees, shareholders and even analysts that you will be able to meet your performance targets.
An MBA or Executive Development Programme from Harvard Business School will not do the trick here! While every firm is different, a few more qualities could be important to navigate the stormy economic waters of Zimbabwe.
Generally speaking, declining birth rates, greater longevity and prolonged participation in the labour force are likely to continue pushing the ages of corporate leaders upward.
Very few researchers have looked at how age impacts leadership performance. Even more complicating is that leadership in politics, business, and other types of organisations often requires different personal qualities and behaviours.
Frank Walter and Susan Scheibe (2012) identified a few relevant findings. In task-oriented behaviour—getting the job done—younger and older leaders appear to be equally effective.
Age does not seem to impact a leader's willingness to step up, issue directives, and provide rewards for performance. In contrast, however, age does seem to affect a leader's openness to change.
As leaders grow older, they become less willing to make changes and are less interested in innovation. Another study by Vincent Barker and Geroge Mueller (2002) found that older leaders spend less on research and development than younger ones.
Research also suggests that older leaders are more likely to take a passive approach to their leadership role — for example, delegating many duties and becoming actively involved only in crisis situations. They are also more likely to maintain the status quo rather than respond to new opportunities that arise.
As illustrated in the info-graph, those in their 30s hardly make it to the top job in Zimbabwe. However, the new operating environment in Zimbabwe may call for a blend of both young and old.
In fact, it now requires leaders to be street-smart or streetwise. This implies having practical rather than theoretical knowledge, such as what is learned on the streets rather than in MBA classrooms.
Based on Piggy's assessments, the Innscor group of companies stands out in terms of their ability to navigate in Zim economic tides.
The leadership demonstrates an outstanding level of wizardry as they have, over the years, unbundled businesses, bought and sold new businesses while ruthlessly shrugging competitors out of business.
In today's dynamic economy, these could just be the qualities that matter most. Piggy has BUY calls on Axia, Innscor Africa, National Foods and Simbisa Brands. Get more tidbits on the stock market by joining a PiggyBankAdvisor WhatsApp Group (+263 78 358 4745).
Matsika is the head of research at Morgan & Co and founder of piggybankadvisor.com. — [email protected] / [email protected] or mobile: +263 783 584 745.
Related Topics