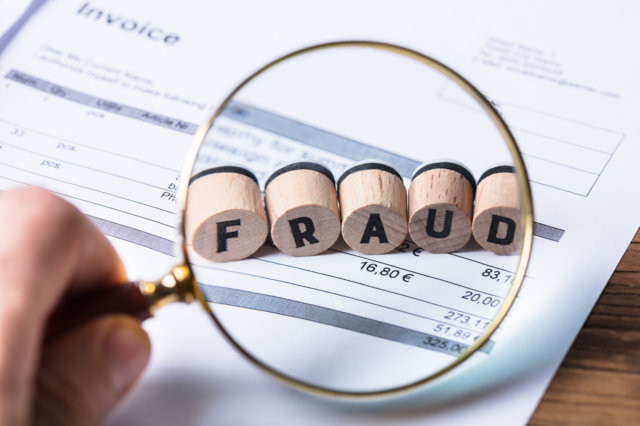 THE year has unfortunately not started well for some as they have fallen prey to scams and fraudsters. Companies have been inundated with queries from those already caught out and others checking before they part with money or waste their time.
As the job market becomes increasingly competitive, the fraudsters know that job and interview opportunities are highly sought after, and this is where the criminals can take advantage of unsuspecting jobseekers.
Fake Facebook and Twitter profiles often include pinched photographs and accurate biography details of the person they are impersonating, making the con that much more believable.
Advice is always to report the scammers to the police, but by the time the con is revealed, their mobile numbers are discontinued, and they disappear.
One of the most important things to remember is that legitimate employers and agencies should never promise interviews or work in exchange for an up-front application fee.
This includes training or transport costs or favours. There is also no good reason for an employer to ask for your bank account details prior to securing a job. This is a red flag that the opportunity may not be legitimate.
To help protect potential jobseekers from these types of employment scams, here are some general tips for staying safe during the job search:
How and where were you contacted; be cautious of direct messages or friend requests from people you don't know or recognise: Scammers often use fake social media accounts and WhatsApp profiles to defraud you. Ask yourself how likely is it that a large company will have your phone number to directly WhatsApp you with a job offer.
Check who you are transacting with: If you receive an SMS, WhatsApp, call or email from someone claiming to be from a reputable company, contact the company directly to verify that the person and the offer are legit. Use the number or email off their website, not a number provided in the message.
Never deposit money for the exchange of potential work: Be especially vigilant if you are asked to make deposits into a personal bank account or make payments via WhatsApp.
Usually, representatives are never authorised to accept cash or deposits into private bank accounts on behalf of the company.
Don't be pressured into making decisions immediately: Offers that are time sensitive or urgent are ploy to get you to make a hurried decision.
Legitimate organisations will give you time to make an informed decision, so don't be pressured into making decisions immediately.
Only meet somewhere safe: Reputable companies will only interview you at their offices or a registered employment agency, or via an online call. Never agree to meet at a private home or apartment for an interview.
Don't share personal or financial information: Legitimate companies will not call, email, SMS, or WhatsApp to ask for your personal or financial information. Be wary of unexpected attempts to get your personal information, like filling out application forms, answering phone surveys or responding to social media quizzes.
These details significantly increase the chance of identity theft. Only share limited information once you have verified that the request is coming from an authorised representative.
Do research on the company before applying: Researching a company can provide insight into their legitimacy, such as a website, social media presence, and reviews from previous employees.
It is important to know if the company is reputable and well-known in their industry, or if they have any negative reviews.
Related Topics