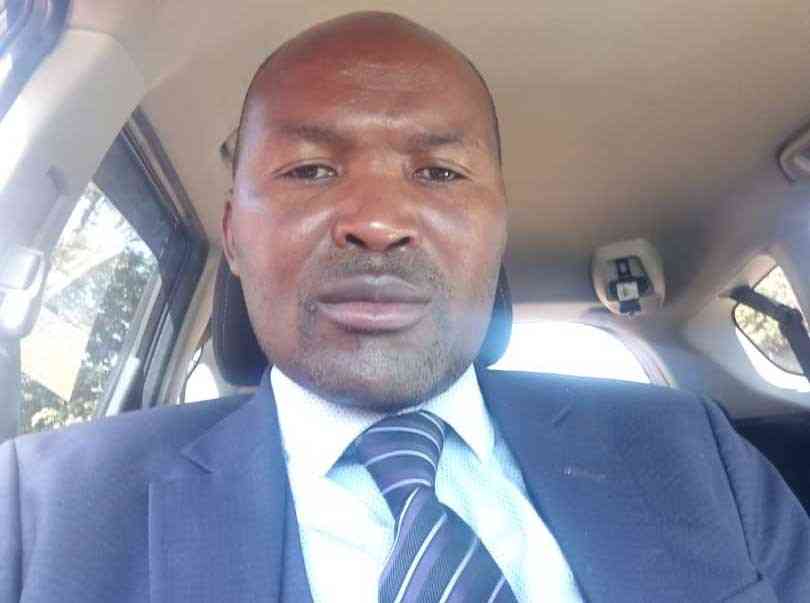 STARTING a company is a riveting roller coaster of emotions with tremendous highs and at times, difficult lows, but one thing that always help me through the ups and downs is to connect with some of the greatest minds and without doubt learning from them. Learning involves embracing the new laws of business that continue to change day in day out. Already 3 Industrial revolutions have passed and we are now in the 4th Industrial Revolution — "The Industry 4.0". This shows that there is a need for an Entrepreneur to constantly learn and embrace change. The great John F Kennedy once said: "Change is the law of life, and those who look only to the past and present are certain to miss the future." Indeed, this adage is true, the first world has embraced Industry 4.0 and the way of doing business has never been the same.
I can't stop imagining the great future that is lying ahead because of this revolution. The internet in developing countries is largely underutilised especially in Africa. If the internet is embraced well in conducting business it produces unimaginable benefits. The world has been changing at a very fast pace towards the smart status due to the embracement of Industry 4.0. Historically, every wave of technological progress since the Industrial Revolution has been associated with sharper inequalities between countries. Before the 1800s, there was little income disparity across countries; today the average gap in per capita income between developed and developing countries is over US$40 000.
What is Industry 4.0
It is also called 4IR or The Fourth Industrial Revolution. It refers to the conceptualisation of rapid and instant changes in technology, industries, The society and processes in the 21st century due to the ever increasing business to business, country to country, individual to individual, business to individual interconnectivity and smart automation. It refers to the rapid technological changes that eases the way of doing business. 4IR thus refers to the "smart" and interconnections of production systems that are designed to sense, predict, and interact with the physical world, so as to make decisions that support production in real-time. It is the digitalisation of business.
In the manufacturing sector, it can increase productivity, energy efficiency, and sustainability. By reducing downtime and maintenance costs, productivity is increased. Estimates suggest an increase in production line availability by 5 to 15%. Most countries face huge energy bills but with Industry 4.0 energy saving and sustainability opportunities are created through optimisation.
So far, the US, China and Germany are leading in this revolution. They also have the largest digital platforms, half the world's hyperscale data centres, the highest rates of 5G adoption, 94% of all funding of 4IR start-ups in the past five years, and 70% of the world's top 4IR researchers.
It is the revolution where high-tech manufacturing and research and development are very critical elements. This is done so that opportunities are increased for firms to get a leading advantage. It is centred on efficiency and productivity. Today's business is now centred on communication especially via the internet. Industry 4.0 is sometimes called the internet of things. This is so because all the equipment is inter-connected for easy communication between members.
Industry 4.0 is a term often used to refer to the developmental process in the management of manufacturing and chain production. It is used in industry processes. It synchronises production processes. It is customer oriented. And it promotes new business models, as well it is self-controlling.
Efficiency is the key that separates each entrepreneurial work these days. It makes businesses grow or sink because of the ever rising costs and competition. Each and every business must bend towards the automation and data exchange revolution. In manufacturing technologies and processes this revolution includes automation and data exchange using cyber-physical systems (CPS), IoT, industrial internet of things, cloud computing, cognitive computing, and artificial intelligence.
How does it work?
This is a just-in-time system. It is a system that concentrates on machines only without or with minimum human interventions. For manufacturers there is no need to keep a lot of inventory tying down capital. The automated system allows cyber physical systems to place orders when inventory is running low. The system can check the quality of the products as well. Products are linked to the system and can be monitored. It is centred on the sharing of knowledge and information. It uses computers, laptops, mobile gadgets for conducting research and business development. The same system designs policies, strategies and implements initiatives. Human beings are used to monitor the systems. It involves the following Industry 4.0 components:
People
Cyber-physical systems
Smart product/ Smart service
Internet of things/ Internet of services (IoT/IoS)
Cyber systems.
Companies employ usage of computer systems and equipment that speaks the same language. These systems consist of smart machines, storage systems and production facilities that speak the same language. Even small businesses can automate little by little to enhance speed and production. Data server machines that store and control the movement of information are part of these cyber systems. Cyber systems do not forget things like human beings, these systems control even the quality of production. In heavy industries cyber systems may include the usage of robots.
Internet system is used to order inventory, send information about stocks to various businesses. The above are capable of autonomously exchanging information, triggering actions and controlling each other independently. This facilitates fundamental improvements to the industrial processes involved in manufacturing, engineering, material usage and supply chain and life cycle management.
These systems have minimum or limited human intervention. A cyber system is thus an independent entity that is able to collect data, analyse it, and advise upon it. And relies on the internet. Just-in-time is fully utilised, and this reduces costs. As I have mentioned above, a cyber-physical system aims at the integration of computation and physical processes. This means that computers and networks are able to monitor the processes without much human intervention.
The machines cannot replace the deep expertise of humans but they tend to be more efficient than humans in performing repetitive functions, and the combination of machine learning and computational power allows machines to carry out highly complicated tasks.
People
It is important to note that Industry 4.0 does not imply the complete removal of human beings but the people element remain a very important part of this industry equation. It is the human capital that sets up the systems. People aspect monitor the machine, internet and the product. However, a very limited number of persons is required to operate the machines. The aspect concentrates on research and system improvement. And is also there for quality assurance. Entrepreneurs should take note that systems are expensive on initial procurement and implementation but become cheap in the long run.
Smart products
These are products that carry data. The product can show problems encountered or restocking levels. The product can be traced for example if it's a car problems faced by the car model are reported timeously. The number of units on the road worldwide are also known at any given time.
Data is stored for any challenges and problems faced. Even for small business like consultants a system can be adopted and smart services produced.
Internet of things (IoT)
Machines can exchange data and, in a lot of applications, can sense the changes in the environment around them. Fire alarms are a good example of that.
The internet of things, however, is thought to be what truly has initiated Industry 4.0. The internet of things is what enables objects and machines such as mobile phones and sensors to "communicate" with each other as well as human beings to work out solutions. The integration of such technology allows objects to work and solve problems independently. Entrepreneurs need to focus on using the internet to enhance production. Service providers like architects can now use machines to do their drawings, store their data on clouding.
Smart factory/ Smart operation areas
The COVID-19 pandemic came in 2020 it resulted in countries and businesses being closed at one time. This was a good sign for today's entrepreneur to incorporate the digitalisation of business. Business was now being conducted remotely. Smart factory is the vision of a production environment in which production facilities and logistics systems are organised without human intervention. With the Fourth Industrial Revolution (4IR) technological developments in cyber-physical systems such as high capacity connectivity; new human-machine interaction modes such as touch interfaces and virtual reality systems; and improvements in transferring digital instructions to the physical world including robotics and 3D printing (additive manufacturing); the internet of things (IoT); "big data" and cloud computing; artificial intelligence-based systems; improvements to and uptake of off-grid/stand-alone renewable energy systems: solar, wind, wave, hydroelectric and the electric batteries (lithium-ion renewable energy storage systems (ESS) and EV) only to mention a few. These can be seen to operate remotely with minimum human intervention. We are indeed in the information age.
Benefits of Industry 4.0
There are ample benefits for entrepreneurs to transform the way they work.
Increased productivity through optimisation and automation
Higher levels of automation reduce production time and this enables better asset utilisation and inventory management. This is the most important goal of Industry 4.0 projects. This is so because it saves costs, increasing profitability, reducing waste, automating to prevent errors and delays, speeding up production to work more in real-time and in function of the overall value chain, where speed is crucial for everyone, digitising paper-based flows, being able to intervene faster in case of production issues and so forth. Industry 4.0 offers various solutions to optimise, from optimised asset utilisation and smoother production processes to better logistics and inventory management and as well flaws are removed.
Real-time data for a real-time supply chain in a real-time economy
There is speed and high efficiency in the value chain. Speed in a context of optimisation, automation and enhanced productivity is a benefit in many other ways as well. When productivity is enhanced costs are reduced. It also brings in the notion of enhanced customer centricity.
Speed is not just a competitive advantage and customer expectation in an increasingly real-time economy, it's also a matter of alignment, costs and value creation. Moreover, customers simply expect it.
Higher business continuity through advanced maintenance and monitoring possibilities
The usage of smart systems allows for the monitoring of all equipment. In the case of a breakdown, the breakdown is instantly reported. Advanced maintenance systems maybe employed too to cut down the maintenance costs ad time. When an industrial asset gets broken it needs to be fixed. That costs time, money and very often a lot of moving around by support people and engineers. Alerts can be set up, assets can be proactively maintained, real-time monitoring and diagnosis becomes possible, engineers can fix issues, if they do occur from a distance, the list goes on. Moreover, patterns and insights are gained to optimise in areas where things seem to have issues more often and a world of new maintenance services opens up as we'll see. No wonder that asset management and maintenance are the second largest area of IoT investments in manufacturing.
Better quality products: real-time monitoring, IoT-enabled quality improvement and cobots
Earlier on I mentioned that customers want speed. However, that doesn't mean they are ready to trade quality for speed, well on the contrary. When the system has everything including quality checks it can enhance quality of products and services produced.
Virtualisation
The cyber physical systems simulate and create a virtual copy of the real world. CPSs must also be able to monitor objects existing in the surrounding environment. Simply put, there must be a virtual copy of everything.
Interoperability
Objects, machines and people need to be able to communicate through the internet of things and the internet of people. This is the most essential principle that truly makes a factory a smart one.
All the components stated are in a position to talk to each other creating synchronisation of information.
Flexibility
In manufacturing as an example flexibility comes through many machines and robots that can execute the production steps for a large number of products. The system is so flexible it can produce many different commodities.
Better working conditions and sustainability
Talking about people, the human (and social) dimension is ubiquitous in Industry 4.0. Moreover, if we look at the possibilities and benefits, that human, social and even sustainability aspect is key in the goals of Industry 4.0. Improving working conditions based on real-time temperature, humidity and other data in the plant or warehouse, quick detection and enhanced protection in case of incidents, detection of presence of gasses, radiation and so forth, better communication and collaboration possibilities, a focus on ergonomics, clean air and clean factory initiatives (certainly in Industry 4.0 as the EU wants to be leading in clean air and clean anything technologies), the list goes on.
Personalisation and customisation for the "new" consumer
We all know it: consumer behaviour and preferences have changed. Digital tools have changed the way we work, shop and live. People's taste keep changing. Customers have become more demanding, among others with regards to fast responses and timely information/deliveries. On top of that consumers also like a degree of personalisation, depending on the context. Take sports shoes, for instance. Once a few colours of the same shoe were enough, know we want the ability to customise them in whatever way. On top of that another phenomenon is taking place and it does disrupt traditional supply chains. Consumers increasingly get (and want) possibilities to have a direct interaction with a brand and its manufacturing capability. Digital platforms to customise products as mentioned, shortened routes between production and delivery, possibilities to co-create and so on. In many manufacturing environments these things already happen. And it's not just in a consumer environment. We increasingly see customisation in a B2B context as well, even if it's just to stick a label, add a custom feature or adapt any characteristic of the product whatsoever.
My advice
Smart products and services are the way to go, Today's customers want quality-oriented products that are fit-for-purpose products as well. Cost reduction and efficiency bears high profitability. Entrepreneurs especially in the developing world can gain a competitive advantage over the traditional giants in different sectors which refuse to change. Like Albert Einstein once said: "The measure of intelligence is the ability to change." The essential goal of Industry 4.0 is to make manufacturing — and related industries such as logistics — faster, more efficient and more customer-centric, while at the same time going beyond automation and optimisation and detect new business opportunities and models.
Related Topics