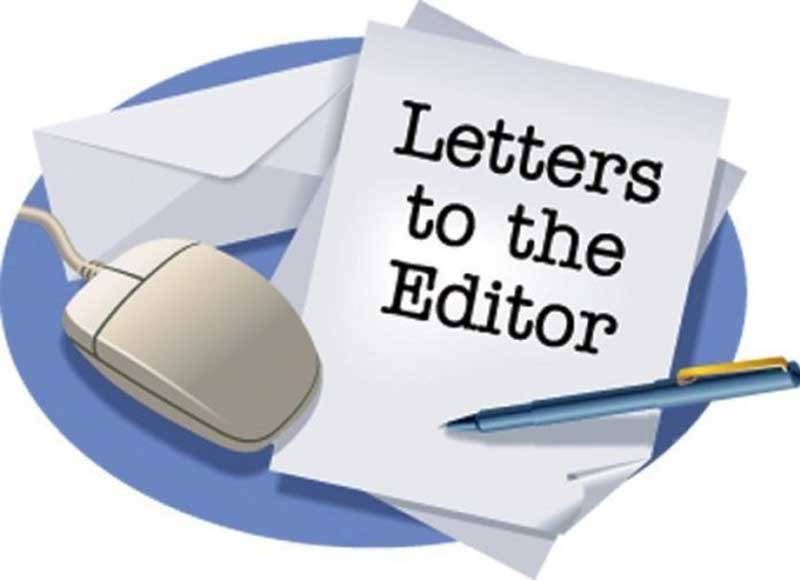 Zimbabwe's human rights record will come under the spotlight when the continental human rights body, the Africa Commission for Human and People's Right meets for its 73rd ordinary session in Banjul, Gambia.
One of the topical issues which is likely to feature in the complaints which will be filed against Zimbabwe is the increased incidences of political violence with the latest incident being the attacks on members of the opposition party Citizens Coalition for Change (CCC) in Insiza and Matobo, Matabeleland South province.
The continued incarceration of CCC lawmakers Job Sikhala and Godfrey together with at least 15 resident from Nyatsime is expected to be reported to the continental body.
Civil Society Organisations (CSOs) form Zimbabwe are among the African NGOs attending the Forum for NGOs to the 73rd Ordinary Session of the African Commission. On October 18, 2022 the Forum, for the participating NGOs, adopted resolutions and recommentations to be forwarded to the African Commission. Among the resolutions adopted is one of the shrinking civic space in Zimbabwe where NGOs which are not currently registered as Private Voluntary Organisations (PVOs) will be rendered illegal if the PVO Amendment Bill currently before Parliament becomes law. An international organisation, Paradigm Initiative attending the forum listed Zimbabwe among the countries which have violated the right to freedom of expression through internet shutdowns. The authorities shut down the internet in January 2019 following protests over fuel price increases.
The strong cotingent of Zimbabwean CSOs which include Zimbabwe Lawyers for Human Rights, Amnesty International Zimbabwe and the Zimbabwe Human Rights NGO Forums also expressed concern over the banning of gatherings including opposition campaign rallies, the late Alex magaisa's candle light vigil as well as prayer meetings led by the Zimbabwe Devine Destine under the Zimbabwe We Want campaign and Crisis in Zimbabwev Coalition.
The Zimbabwe Human Rights NGO Forum will deliver a statement to the African Commission on the human rights situation of in the country where he is expected to highlight key human right concerns which include the weaponisation of bail as a political tool, partisan policing by the police and the increase in political violence as the country gears itself for 2023 harmonised elections. Zimbabwe's porous medical facilities and the treatment of doctors and nurses who face conscription in the Zimbabwe Defence Forces are likely to be raised by the Zimbabwe Association for Doctors for Human Rights which has observer status with the African Commission.
The African Commission on Human and People's Rights, currently commemorating its 35th anniversary was established by the African Charter on Human and People's Rights, to promote human and people's rights and ensure their protection in Africa.
The commission was inaugurated on November 2, 1987. - ZHR NGO Forum
Women fear of failure or critisicm?
DESPITE being a high school student, I can't help, but feel for women in the country at large. Some of the women are being tied down by cultural norms, values and beliefs that their place at home is in the kitchen. Yes, its true that a woman is supposed to be submissive to her husband in every way but now things have changed.
We are now in the 21st century and unlike back in the days where women were treated as inferior, now women have the right to air out their views. But its a shame that even though the government is now in support of gender equality and now sees women as equals in the society, some females are still tied by cultural norms and values.
One of the most significant deterrents to women's entry into positions of power and influence is embedded in the hard-to-crack patriarchal system. Women do not take risks and prefer not to challenge situations which they could easily master. Too many of us do not recognise and realise our true value and potential and as a result some women elect not to fight and walk away as they do not have the stamina — mentally and financially.
Because we live in a world where we need to push above our weight, encourage one another to chase opportunities and not allow other women to feel insufficient and intimidated. Our presence has a huge impact in our societies. We are powerful as was seen in the liberation struggle when women in their masses came together in unity to rebel against an oppressive system.
If our grandmothers could gather the courage and strength to fight against an oppressive regime then what is stopping women from fighting for their space, particularly if government is on their side?
Being a feminist has made me see that all in all women's helplessness is not always the men's fault but socialisation also plays a big role in the upbringing and mindset of a human being, hence, I urge women not to limit themselves. - Mutsawashe H Chembwa Seke1 High School
Africa yearns for Kagame leadership type
ORDINARY Africans have for long been seen as people in need of donations. This was mainly because of passive economic participation.
However, people in Africa are now active in the economy; they are now entrepreneurs instead of charity cases. This, therefore, rightfully supports and explains what Rwanda President Paul Kagame meant when he said: "In Africa today, we recognise that trade and investments, and not aid, are major pillars of development."
The way to go is to believe in our capability and strategies for economic growth. Before laying the foundation, the first key to unlock is to believe.
It's true Africa will face economic difficulties here and there, but like every other economy in the world, it will recover and still grow. - Farai Mwando
Spare pensioners from economic hardships
WHO shall bail out the pensioner? We worked for 8 hours a day and sometimes we would go well into the night. We travelled for long distances in rough roads risking landmines in the heat.
We were the midwives of the civil service before and after independence. We bore the brunt of the anger of the departing white man. We took over their jobs and they did not like it.
Today items like electricity consume more than 50% of the pension, not to mention other necessaries.
Yes, the income figure looks good and yet the expenditure is even higher.
Please rescue us. At our age, medical expenses are astronomical yet the Premier Service Medical Aid Society clinics don't carry the drugs we need. One is forced to rely on the already burdened children to buy from private chemists.
Help us please. - Albert Mnkandla
Look at party history before voting
PEOPLE must not vote for a perpetuation of the status quo. They need to be careful not to waste their vote for a party that talks about great things it will do in the future when it has been in power for over 40 years.
Ask yourself, what have they achieved during those years? Would it not be easier for them as the incumbents to say we achieved this and that in the 40 years? - Registered Voter
In response to Chamisa cleared to visit jailed MPs, MIRIRAI NDORO says: Granted by who? This abuse of power in State institutions can come to an end if we vote Zanu PF out in numbers.
In response to 'Bloody 2023 polls beckon', REX CHISALE says: The right to freedom for everyone to enjoy has been taken away. Zanu PF want only those who believe in their brain washing system and their die-hard supporters to enjoy.
In response to Chinese billionaire eyes Ziscosteel partnership, KETIWA KETIWA says: What did we say from the beginning about China, as far as Africa is concerned? China is here to get what they want and what happens to Africa later is none of their concern. Wake up African leaders.
In response to High court outlaws Zupco monopoly, LUC NDLOVU says: It has been clear to a law layman that forcing operators to join State-controlled transport company was unfair and did not promote competition. But the new dispensation with so-called advocates employed to guide them decided not to foresee that.
BYBEAT MASHY says: The judge has been instructed to give such a ruling. It is clear that government has realised that Zupco is no longer viable. There is nothing to applaud.
MWARIANESU NIGEL MADZIVA says: Finally! Zupco franchise was a failure from the beginning, operators were getting peanuts from this deal, while the government was getting a huge chunk. Bring back the commuter omnibuses in order create employment for the youths.
In response to Harare mayor bans management foreign trips, ALLAN MUNYIKA says: No sense in paying for people to go on what are essentially expensive holidays. These trips are supposed to benefit the country through exchange of knowledge.
EMMANUEL MANYERE says: Dubious laws are being created to suppress the opposition party Citizens Coalition for Change led by Nelson Chamisa so that everything will be grounded and the residents will blame his part for failing to deliver.
EDDY MAKARI says: At some point all the Harare City councillors went on a retreat in Kariba to discus the city affairs at the ratepayers' expenses, but nothing tangible came out. I don't see the difference to Zanu PF corrupt cabals.
Related Topics