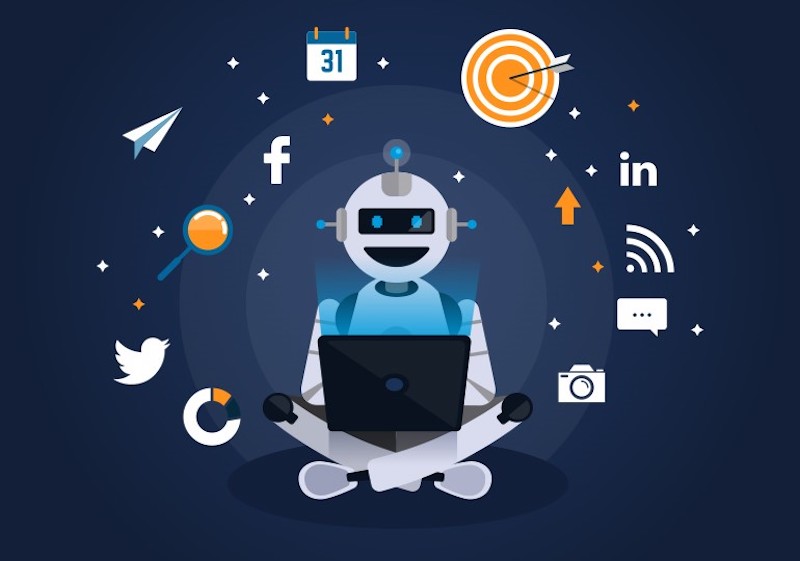 BY FARAI CHIGORA Technology opens business to endless possibilities. Information technology is the game-changer in this phase of our existence. We give thanks to Charles Babbage who made this discovery in the 1890s. Just like in the evolution of humans, we have managed to move in stages of appreciation and application. It is now a digital revolution where we should continuously invent and adapt to new marketing technologies for existence and relevance. Yet many of our SMEs deliberately retire early as digital immigrants. We refuse such ignorance in this age, where we are serving a techno-savvy type of customer. If you snooze you lose! Of late we have witnessed how technology can overcome stagnation brought by pandemics as business went on to be normal so some SMEs in the Covid-19 era use online driven buying and selling. Why not let your brand be part of this disruptive and undisputed new dawn? The world is now dominated by electronic businesses/markets with machines and software "talking" more than humans.
Our desire as growing SMEs is to generate sustainable revenues, especially in stronger currencies. One that comes from the other part of the world where we have never been but connected to virtually (power of brand digitalisation). That is when we will say that we have conquered the world. The only catalytic converter in this achievement is through Artificial Intelligence (AI). This is our focus for this edition where we fuse AI with brand management of our home-grown SMEs for lasting equity.
The essence of brand visioning is to share positive experiences about the business and its offerings to the targeted markets. As part of the AI, it helps in the analysis and conversion of obtained market information into brand storytelling with the markets and any other stakeholders. In this modern-day enterprising, there is a need to be led by AI as a critical part of the brand marketing strategy considering its various benefits. I call this smart business where computer technologies/machines perform the same intelligence that humans should have in their marketing and branding of products/services. Of course, leveraging on the fact that machines unlike humans do not have an attitude or are quick to get tired in the process of conveying a positive brand message/experience in the form of promotion.
There is more that AI can do for us in this era. Global information technology powerhouses like Google have supported the application of AI which comes in different forms and sizes, especially those compatible/applied by SME businesses. So what are you waiting for? Let's start this journey into branding technologies for our continued attractiveness and visibility.
Firstly, we look at the designing of our SMEs' websites so that they are AI responsive. This is magic if I can say, where customer feedback for any inquiry/query is instant through a click of the button. Unlike the traditional human-centred and call centre approach which can delay and respond with a tone perceived to be unfriendly, AI has proved to be effective. Promptness and efficiency is the measure of brand experience excellence by our markets. This is the reason some departments/institutions have been branded as perceived by the public/markets as being slow and a bad experience. Word of mouth can spread more than a veld fire and once labelled bad, the only way out is through extinction. No matter the type of structure of your enterprise, bureaucracy should be eliminated at any cost. That's what AI can also do for your brand.
We then continue looking at AI advertising which is another brand experience that our SMEs can rely on. This is critical in these modern markets where we need to personalise our brand marketing adverts for specifically targeted customers and their needs. Technically this can be programmed or cognitive but away from the techno-jargons, I refer to this as personalised brand selling. The use of AI brand marketing can help the SME to remember its previous customer with his/her needs. Such that every time the customer is online or the SME has introduced a related or new product/service it will prompt the customer instantly. Also through AI, an advertisement will be sent to any potential customer around the globe (brand mass marketing) even without request. This is supported by the fact that sometimes good things come out of serendipity, hence our customers are also attracted by incidental events rather than planned purchases.
This one I have enjoyed in my exploration/experience of this progressive technology-driven branding through AI. This is augmented reality where we move away from marketing our products/services through induced imaginations. But we engage and give the customers an experimental experience using our own designed virtual devices. That is when our customers are led into our production processes/labs through AI systems such that they become part of the production so as to recommend and give feedback for any needed improvement (product/service/brand customisation). That is what modern brands should do in these markets. To engage with the customer from the product/service concept to the end or consumption. It creates a relationship of business partners that will further give birth to brand loyalty and association. Surprisingly, you see some of our SMEs making their production/service design and processing a secret to their customers and the markets they serve. As said in the previous editions, customers intend to eliminate various risks in their consumption and it is only through AI they can be engaged and assured that risks have been eliminated.
Lastly, as aforementioned AI can help improve SME customer care. This is through maintaining a uniform type of customer care rather than discrimination. As a fact, it is not possible for a human being to be consistent in the way he/she talks and responds to all the customers at given intervals. However, through AI with the use of a chatbot, it has proven to be a solution that has made many global giants able to retain more customers. As we strengthen the journey of AI and branding, we shall develop it further towards deep learning and other algorithms in improving the services. I leave you to self-reflect as you develop your marketing and branding strategy in the age of entrepreneurship. As once said by KB Marketing Agency, "Ignoring online marketing is like opening a business but not telling anyone".
Dr Farai Chigora is a businessman and academic. He is the Head of Business Science at the Africa University's College of Business, Peace, Leadership and Governance. His Doctoral Research focused on Business Administration (Destination Marketing and Branding Major, Ukzn, SA). He is into agribusiness and consults for many companies. He writes in his personal capacity and can be contacted for feedback and business at [email protected], WhatsApp mobile: +263772886871.
Related Topics