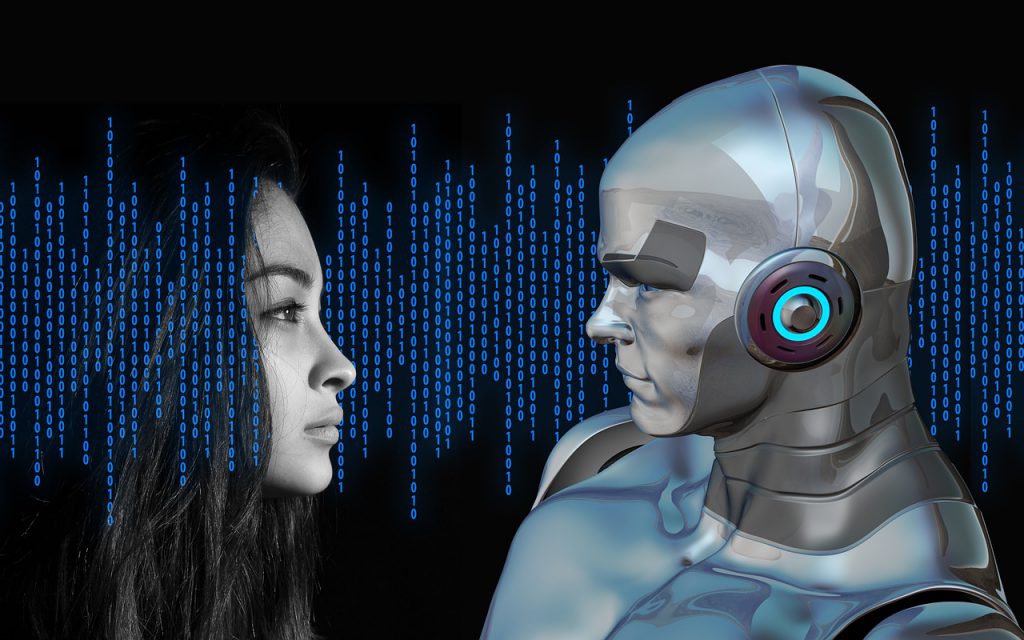 By Lenox Mhlanga Public relations is a field that has seen drastic changes in the past decade. The social media revolution, technology revolutions and the growing complexity of digital communications have transformed the public relations industry. Even with its long history of success, public relations is an industry that continues to adapt, evolve and grow.
It is becoming an increasingly sophisticated field, relying on the use of data analytics, databases, technology and creativity in equal measure. The industry has moved rapidly from being one-way, that is, driven by press releases sent out to journalists and editors, to a platform that has given rise to far more two-way communications with the public. Some of the biggest changes are happening right now, as the field gradually adopts artificial intelligence into its plans and implementations.
What is artificial intelligence?
Artificial intelligence (AI) also known as machine learning is an area of computer science that studies the design of systems able to perform tasks that seem intelligent when performed by humans. With AI, computers do not need to be explicitly programmed.
Chris Galloway and Lukasz Swiatek in their 2018 paper in the Public Relations Review, say that AI's broader technological, economic and societal implications for public relations warrant greater critical attention. This does not imply that practitioners need become expert technologists; rather, they should develop a sufficient understanding of AI's present and potential uses to be able to offer informed counsel.
AI is making things more efficient in PR, through increased automation, and by giving better experience to clients. While Gartner, Inc, a technological research and consulting firm, has predicted that AI will have a tiny impact on the public relations industry by 2022, this prediction has been seen to be overly conservative. There are at least two fundamental changes underway that we can already see impacting public relations: big data, and,of course, AI, also known as machine learning.
Big Data is not just changing how we invest in the stock market and how companies buy advertising space. It's going to change the face of public relations as well. The key to effective and innovative public relations, a profession that relies on fact-based prediction, will be an effective data-driven approach.
Machine learning is an ongoing process of improving a computer programme based on data input, in contrast to the traditional software development cycle that creates a program, tests it to see whether or not it matches goals and specifications, and then moves on to the next project.
It is the premise of this articlethat AI will not replace or displace face-to-face communications with journalists and influencers. Instead AI bots will assist and enhance public relations services by, for instance, allowing companies to better manage their presence online. This enables them to quickly and more effectively respond to journalists who write negative stories about them. Helping them find new ways in which they can generate positive coverage.
As AI evolves to meet these new challenges, it is likely that bots will play an increasingly larger role in the public relations world.
The importance of AI is growing all the time. This can be seen in the rapid transformation of data processing over the last decade. Aided by high-speed computing and complex algorithms, whole industries are being turned on their heads – such as advertising, financial services and now public relations.
PR practitioners will realise that AI can help with planning long-term strategies, though it still struggles with short-term execution. And as time goes by, the AI is getting smarter and learning new ways in which it can be used to help companies and figures in areas such as mainstream media. Practitioners will have access to a significant increase in available options for generating leads, resources, and opportunities.
Creative conventional wisdom says that you can't start a PR campaign without a person. "Personality" is still a vital part of any brand's story. It used to be that PR pros had immense creativity, but not as much control over how the message was delivered. They crafted powerful stories and narratives, then handed them off to advertising agencies with their big budgets, fancy computers and brilliant creatives. That's all changing.
Artificial intelligence and big data are already making an indelible mark on the profession. They will usher in significant changes to the ways in which public relations firms, agencies, and the ways that they communicate with their clients, audiences and the public.
What is becoming increasingly apparent is that artificial AI is no longer considered science fiction. We relate this phenomenon to the advances in natural language processing, bots and robotics. The movement of AI into the world of business-to-business communications is inevitable, in fact, it's happening now.
Lenox Mhlanga is a specialist communications consultant with over 20 years' experience working in public, private, CSOn and multilateral sector organisations, as well as for public relations agencies and lecturing in tertiary institutions. He can be contacted on email: [email protected] and mobile: +263 772 400 656
Related Topics