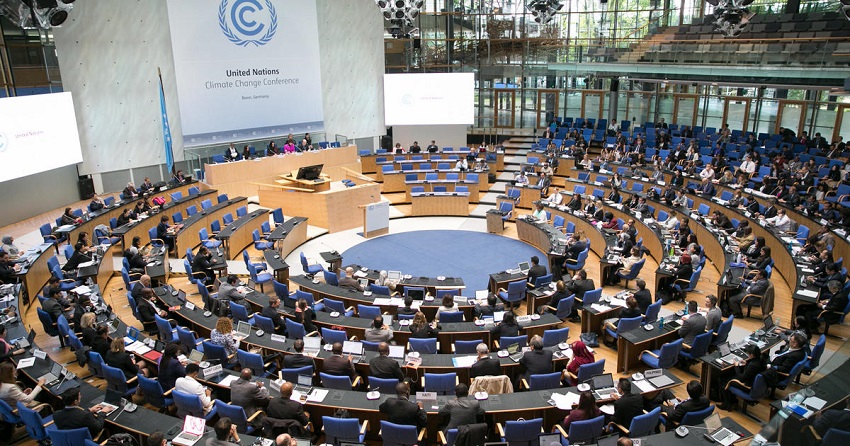 By Mike Juru The 27th United Nations Climate Change Conference of the Parties (Cop27) will take place from 7-18 November 2022 in Sharm El-Sheikh, Egypt. Climate Action (SDG13) remains the anchor topic at this global assembly. As a signatory to the Paris Agreement (COP21), and a participant at the United Nations Climate Change Conference, COP27 is an opportunity for Zimbabwe to shine.
Speaking on the occasion of the 26th United Nations Climate Change Conference (COP26) in Glasgow, President Emmerson Dambudzo Mnangagwa highlighted the benefits of integration amongst Sadc member states, including guaranteeing food security, energy efficiency, and economic prosperity. To demonstrate Zimbabwe's commitment to climate action, His Excellency also shared his government's greenhouse reduction targets by the year 2030.
"I am pleased to advise that Zimbabwe has committed to a conditional 40% per capita greenhouse gas emission reduction target by 2030, and comprehensive strategies are being implemented towards mainstreaming climate change adaptation and resilience across all sectors of our economy", said the President.
"My government stands ready to welcome and facilitate investments from across the world towards greening our economy and achieving sustainable development which leaves no one and no place behind", Mnangagwa said as he reiterated that Zimbabwe is open for business.
Moving on to the forthcoming COP27, and aligning with the President's climate action commitment in Glasgow, isn't it a perfect opportunity for Zimbabwe to share its environmental interventions and regional integrative milestones toward achieving sustainable economic development? As the global appetite for environmentally sustainable investments surges, how can Zimbabwe position itself for green investments?
Adaptation of green building standards in Zimbabwe would turn the president's vision into reality. Again, regional integration is a lot easier in a standardised environment. In November 2011, South Africa launched pioneering green building laws. As new energy efficiency building regulations came into effect in 2011, all new buildings in South Africa would be green buildings. It would be an affirmation of regional integration, commitment to the Paris Agreement, and investing in an investor-attractive environment if Zimbabwe adopts green building laws ahead of COP27, to be held in Egypt, Africa.
The above environmental sustainability interventions are fully supported by section 73 of the national constitution which speaks of the need to protect the environment for the benefit of present and future generations, through reasonable legislative and other measures that;
a) Prevent pollution and ecological degradation;
b) Promote conservation, and;
c) Secure ecologically sustainable development and use of natural resources while promoting economic and social development.
Apart from their climate action gains, green building standards will unlock economic benefits for Zimbabwe, including energy and water efficiencies, waste management, material uses, general investor attractiveness, property value preservation and enhancement, and job creation.
Ahead of COP27, and for national gains, the Green Building Council of Zimbabwe remains committed to collaborating with the central and state government, and its agencies, and with business and commerce in achieving Zimbabwe's climate action goals through adopting green building incentives and standards.
Mike Juru is president of the Green Building Council of Zimbabwe 
Related Topics