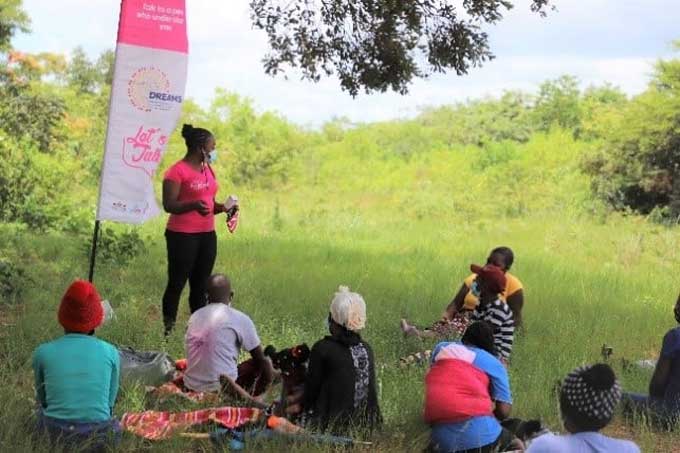 BY JAIROS SAUNYAMA
Close to 20 000 girls who dropped out of school due to various reasons have been enrolled back as a way of empowering them against the effects of child marriages, early pregnancies as well as HIV and Aids.
Family Aids Caring Trust Zimbabwe (Fact) is spearheading the programme in Mutare, Chipinge, Makoni, Mutasa, Buhera and Gutu  districts.
Fact is providing resources and learning materials, which include school fees, textbooks, school uniforms and virtual homework club packages like mobile devices and data.
Speaking during a recent media tour in Mutare, Fact Zimbabwe education and parenting co-ordinator Edmond Nyakanda said enrolling girls back in school girls was meant to mitigate early marriages, unintended pregnancies and new HIV infections.
"The orphans and vulnerable children and adolescent girls and young women who had dropped out of school or who were at risk of dropping out were enrolled, retained and progressed in school through the provision of a school package," Nyakanda said.
"The school package included payment of school fees, provision of uniforms and stationery, smart phones and airtime for virtual learning.
"The objectives of the programme is to ensure that all school going orphans and vulnerable children and adolescent girls and young women in the identified communities are enrolled, retained and progress in school so as to reduce opportunities for them to indulge in behaviours that put them at risk of contracting HIV."
Since the outbreak of Covid-19 in 2020, a number of young girls dropped out of school with some getting pregnant due to stagnation.
In 2020, the Children Tariro programme and Dreams initiative with support from the US Presidents Emergency Plan for Aids Relief through USAid Zimbabwe came to the rescue of 15 002 education assistance beneficiaries by procuring and distributing textbooks worth more than US$670 000  to help them learn while at home.
A total of 11 890 learners benefitted from simple smart phones at a total cost of US$349 570 to assist them in conducting virtual lessons.
Acting Mutare district schools inspector (Responsible for urbans schools) Edson Mapungwana hailed the programme, saying the vulnerable children were the most beneficiaries.
"The learners who benefitted were drawn from 164 primary and secondary schools in Mutare," Mapungwana said.
"During the Covid-19 era, the learners who had no adequate time to attend school had cellphones secured for them, including the teachers, which enabled them for a smooth virtual learning process. This helped us and the learners a lot."
Related Topics