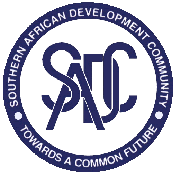 BY LORRAINE MURUMO SADC and other regional blocs have been urged to formulate legal frameworks that insist on presidential term limits to counter dictatorships and military regimes.
These are part of the resolutions of an international summit on constitutionalism held in Gaborone, Botswana from July 6 to 8 attended by former heads of state and government, civic society leaders and academics among others.
"We regret that efforts in many countries to strengthen the rule of law, social justice and national reconciliation have been rolled back with potentially dire consequences for vulnerable populations and urge regional communities to formulate legal frameworks that entrench presidential term limits," the resolutions termed the Gaborone declaration reads in part.
Their calls come as Zanu PF supporters are already looking at President Emmerson Mnangagwa's term going beyond 2028.
But the participants said such practices were denying the youth a chance to take leadership governance positions in their respective countries.
"In this challenging contest, we celebrate Africa's youthful population which is eager to participate and contribute to democratic governance and the development of their respective countries," the resolutions read in part.
"We regret the reluctance by some leaders to adhere to term limits that denies youth opportunities for their participation in the peaceful and orderly renewal of political leadership and alternation of power."
The summit was hosted at the invitation of the Botswana government and the National Democratic Institute and other partners such as the Open Society Foundation.
Related Topics