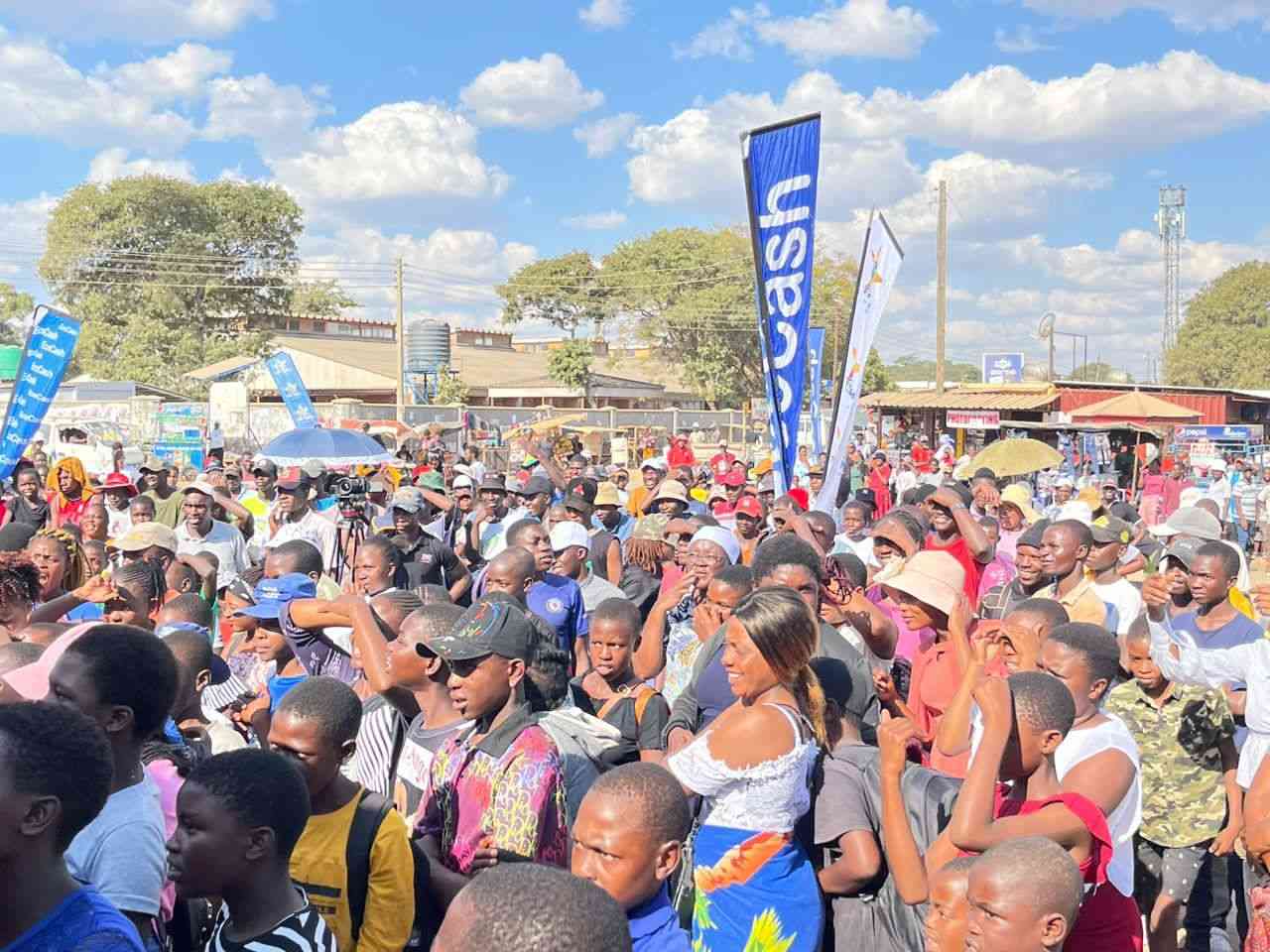 Over the past three years, EcoCash – the country's leading mobile money platform – has been on the ropes following a raft of restrictive regulatory measures that had the practical effect of reversing its market gains over the years, and stifling mobile money growth in Zimbabwe.
The regulatory measures, which included the closure of thousands of mobile money agents, the capping of transaction limits and the introduction of a mobile money transfer tax (IMTT) perceived by the market to be too high, made sending money or making payments using mobile money make no sense at all.
Perhaps because of EcoCash's challenges, there has been an increase in the number of new mobile money players coming onto the market, including Innscor's InnBucks and just last month, Old Mutual's Omari.
That is to add to a field that already includes NetOne's OneWallet and Telecel's TeleCash.
Yet, if the market response to EcoCash's recent ChakaChaya paEcoCash US dollar promotion is anything to go by, the stage has been set for exciting times ahead in the mobile money space.
The ChakaChaya paEcoCash USD promotion, which the company launched on May 23 and runs untill July 13, has created such a buzz among users it appears to have awakened a customer appetite for EcoCash that had been lying dormant over the past three years.
A key indicator of the popularity of the promotion, is the crowds that are gathering for the weekly draws that the company is holding across the country, attracting thousands of customers.
Now in its third year, this year's edition of the annual promotion – which suffered a brief hiatus in the Covid pandemic years – offers customers a chance to win many prizes, including cash prizes, grocery vouchers, cows, television sets, solar systems, smartphones, branded wear and airtime, among many other prices.
An EcoCash advert said to stand a chance to win, EcoCash customers need to earn at least 20 points every week, with customers earning a point for every US$1 spent or moved via EcoCash.
It said there are up to 150 000 prizes to be won.
"To earn more points, customers simply need to transact on the EcoCash USD wallet – to Cash-in, receive salary via EcoCash, receive money from the diaspora, send money, buy airtime, make online payments, pay bills or to Cash-out," the advert said.
Draws held in Chitungwiza last week and in Masvingo at the weekend saw several customers walk away with some of the promotion prices – including television sets, cows, gas-stoves and grocery vouchers among others.
"EcoCash has leveraged its brand recognition strength across the country, along with key channel partnerships with leading retail chains such as OK Zimbabwe, TM Pick n Pay and Spar, who benefit from EcoCash usage in their stores, allowing EcoCash to steadily begin to strengthen its position as the favourite mobile money transaction platform again, in the eyes of its customers", said a market observer at one of the draws, who declined to be named.
Tafara Mtutu, an analyst at economic research firm Morgan & Co, also chimed in: "Only time will tell how dynamic the mobile money industry in Zimbabwe will be after all its players are established and whether these competitors will bump Ecocash off its porch".
The market response and excitement generated by the ChakaChaya paEcoCash US dollar promotion suggests it will indeed take a lot to bump EcoCash off its porch.
Related Topics