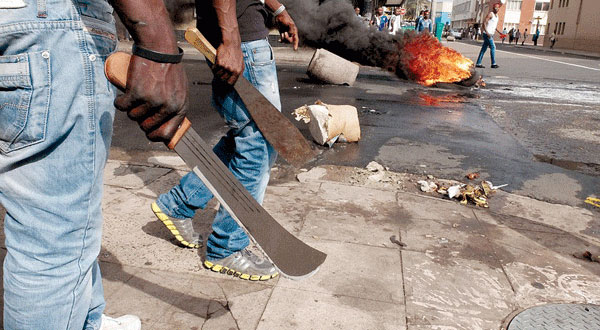 By NIZBERT MOYO
A 32-year-old Harare woman lost over US$32 000 company cash to armed robbers wielding machetes and a pistol near Cement Side in Bulawayo last Wednesday.
Police spokesperson assistant commissioner Paul Nyathi said the woman had been sent by a beverages company to collect the cash from Bulawayo. Nyathi said the robbery happened when the woman was driving back to Harare in the company of her husband, when their car was involved in an accident after being side swiped by a Honda Fit.
"They met four armed suspects who attacked them and got away with the envelope containing cash, 2 Itel phones and car keys," he said.
He said the robbers were carrying three machetes and a pistol and they drove away towards Bulawayo.
Related Topics