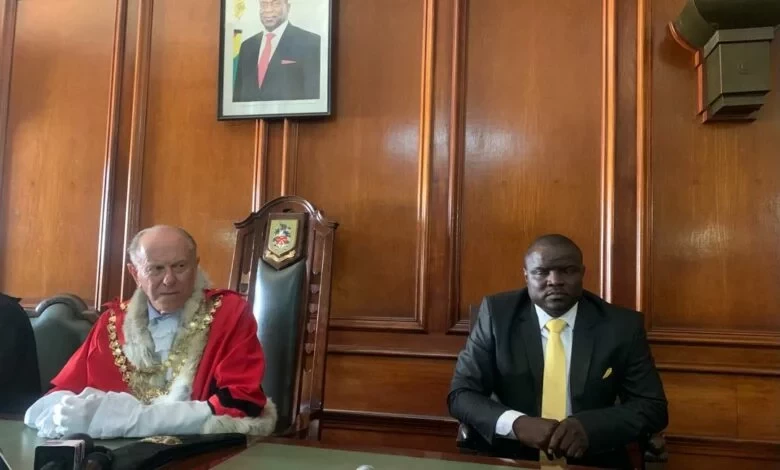 Bulawayo mayor David Coltart has summoned the Egodini Mall project contractor, Terracotta Private Limited, with the view of reviewing their contract amid concerns over the delays in the completion of the project.
Coltart said he will also be meeting the council legal team adding that the decongestion of the city was dependent on the success of the project.
The project started in 2012 but the contractor is still working on the civil works while the bus terminus and vendor's market is yet to be complete.
The Bulawayo City Council engaged Terracotta to develop Egodini Mall in 2015 but the project is yet to be completed eight years after the deal was sealed.
In an interview, Coltart said he had called the contractor adding that he was in the process of reviewing the contract.
"I will be meeting with the council legal team shortly. It is premature for me to state what can be done until I have fully understood the complexities of the contract to see its current state, a notice of termination as prior to that. I want to understate the efficacy of that," he said.
Coltart said he will be seeking ways to settle the dispute between the BCC and the contractor.
"I am fully seized with this matter and my intention is to get this project underway as quickly as possible. The decongestion of the city is dependent on this contract,'' he said.
The BCC is under pressure from residents and other stakeholders to complete the project seen as a permanent solution to the many problems be-devilling the city.
The delay in the completion of the project has irked residents who are the major stakeholders and beneficiaries with some suggesting that the contractor should not be given more time to miss deadlines.
However, other residents believe funds for the project could have been abused.
The South African property developer has missed the deadlines to finish the phases of the Egodini Mall project and open the facility to informal traders and commuter omnibus operators.
More than 500 vending bays are being constructed at Egodini Mall.
Efforts to get comment from Terracotta director Thulani Moyo were fruitless as his number was not reachable and he did not respond to questions sent to his mobile number.
Related Topics