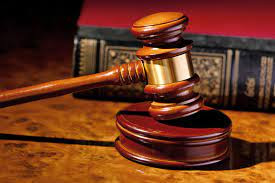 TWO University of Zimbabwe (UZ) students, who were arrested, along with a dozen others, last year for protesting against the tertiary learning institution's fees hike have been acquitted.
Tinotenda Mwenje and Thelma Nzero, represented by Zimbabwe Lawyers for Human Rights (ZLHR) legal representatives on Wednesday, were arrested for "disorderly conduct" after a manhunt that followed the protest.
In September last year, UZ announced a staggering increase in tuition fees of up to 1 000% requiring undergraduate students to pay up to ZW$500 000 - an equivalent of about US$900 at that time's prevailing interbank rate.
"We have ensured that two UZ students Tinotenda Mwenje and Thelma Nzero can now concentrate on their studies after we got them acquitted by Harare Magistrate Manokore on charges of disorderly conduct for allegedly protesting against an astronomical fee hike in September 2022," ZLHR wrote on their X (formerly Twitter) platform.
"Mwenje & Nzero were arrested on 12 September 2022 together with 12 other UZ students and detained at Avondale Police Station after they were accused of staging a protest at UZ campus while singing & behaving in a disorderly manner and thereby interrupting business at the university."
Related Topics