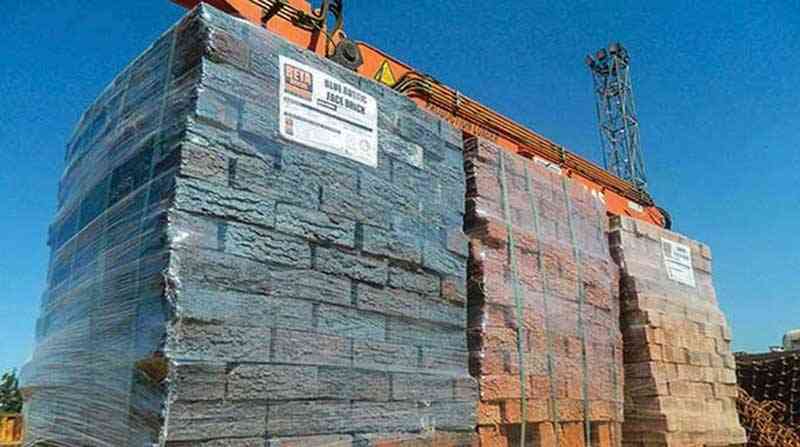 BRICKS production firm, Beta Holdings says it is to roll out a new 180 million a year capacity plant east of Harare in November, helping it consolidate market share.
Beta said the plant, which is under construction at Melfort east of Harare, was 85% complete. The firm has been on an aggressive expansion drive in the past few years.
However, there were reports this week that its flagship operation, Beta Bricks, had been crippled by liquidity constraints. But Beta's expansion drive was part of a strategy to tackle the operation challenges.
"The current macroeconomic and liquidity challenges have not spared the company," Beta told the Zimbabwe Independent this week.
"These challenges come at a time when the organisation is in the process of increasing its capacity to address the underlying supply challenges it has faced over the last few years especially at Beta Bricks.
"This has seen the group installing a new clay brick ST 50 plant, which is now operational at Mt Hampden. This new plant joins the two existing factories already in place and will see production increasing by 50% and has thus pushed the weekly production capacity to around 4,5 million green bricks.
"A new ST 90 plant is also being installed at Melfort and is now at 85% completion with all components now in situ. The target date for commissioning this brand-new factory with an annual production capacity of up to 180 million green bricks per year is the end of November 2023," it said.
Production was grounded at the firm following what management described as an 'impasse' with workers.
"The challenges currently being faced by the company have resulted in a backlog on the workers' salaries and wages," Beta said.
It said this was the first time Beta Bricks had been buffeted by challenges.
"The organisation, including the employees, has never gone through the current challenges ever before and therefore the anxiety in the employees is understood at the current moment as it is a new experience to everyone involved," Beta said.
"Management has regularly been updating the employees through the workers council committee on the challenges and strategies being pursued to address the situation."
It said management has sourced raw materials to enable it to kickstart "sustainable" production and improve revenue inflows and capacity to pay outstanding wages.
"Efforts are being made to resolve the current impasse with the employees and address all their concerns. Management has been and remains committed to ensure normalcy returns to our operations," Beta said
Related Topics