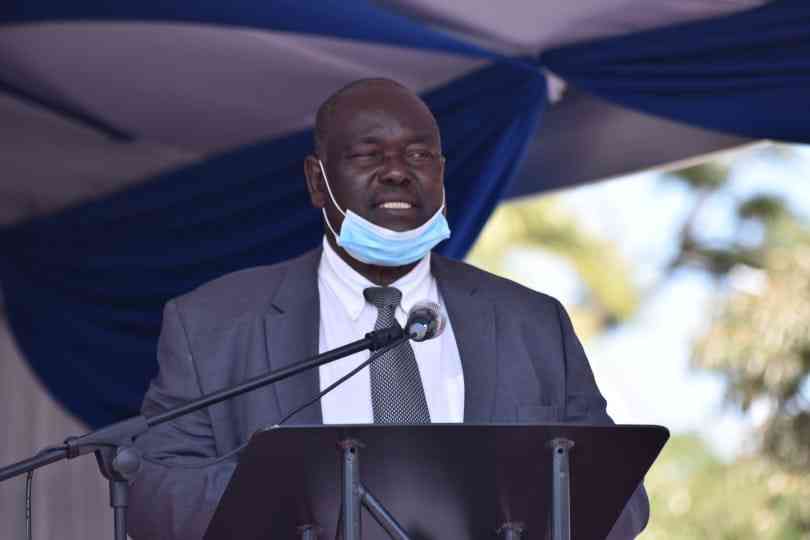 A DISPUTE has erupted between the widow of former minister of state for Harare provincial affairs and devolution Oliver Chidawu and an insurance firm over the sale of a Chinhoyi farm.
Heritage Insurance, a firm in which the late construction tycoon once held interests, said in court papers and documents filed with the Law Society of Zimbabwe (LSZ) on July 28, 2023, the widow disposed of Dadirai Chidawu Farm, which it claims is one of its assets.
Spiwe Chidawu has denied wrong doing.
The former minister collapsed at his home in July last year, leaving a sprawling business empire with a footprint in agriculture, construction and insurance.
He was at one time the mayor of Harare. One of his most recognised businesses was Kuchi Construction, which employed hundreds of workers in the 1990s.
The case spilled to the LSZ after Heritage accused Harare law firm, Hogwe Nyengedza Attorneys of helping Chidawu in the transaction without consulting Heritage.
It wants the LSZ to act on the law firm.
In the July 28-dated letter to LSZ, Heritage Life claimed the former minister no longer had interest in the business and his widow had no right to sell the asset.
"We write to you from Heritage Life Limited following up on our previous complaint against Hogwe Nyengedza Attorneys dated 14 March 2023, following which we received a letter from Hogwe Nyengedza Attorneys stating that they acted on behalf of Dadirai M Chidawu (Private) Limited in the disposal of the farm, a farm which is owned by Heritage Life and is not part of the late OM Chidawu's estate," Heritage said
"We have consulted with the board of directors, and they are unaware of the disposal and confirmed that at no point did they engage Hogwe to act on their behalf."
"The late OM Chidawu had resigned from his involvement in the affairs of our company, which he was only involved in through him being a director of Broadway Investments," Heritage Life said.
"As per his resignation letter, Broadway Investments is one of our shareholders.
"We are quite startled that he would have been involved with the disposal of one of our assets, Dadirai Chidawu (Private) Limited. Mischeck Hogwe was fully aware of this resignation.
"It is important to state that OM Chidawu was neither a director nor a shareholder in Heritage Life, we need clarification on the basis on which he would be considered the client in the disposal of an asset which belongs to Heritage Life.
"Beyond this, we are unclear on the basis on which we would therefore expect to engage the executor related to this," Heritage noted.
The Zimbabwe Independent could not establish if the disputed disposal of the farm was related to a government notice in which Chidawu's widow wants to exhume the body of one of her children from the estate and rebury it at Glen Forest in Harare.
"Notice is hereby given, in terms of Section 38 of the Act that Spiwe Chidawu is making an application to Chinhoyi City Council to undertake the exhumation of the late Isheanesu Oliver Chidawu from Stafford Estate Farm, Chinhoyi to Glen Forest Memorial Park as per family request," a notice published in the Government Gazette said.
"Any person claiming to have any objections to the approval of such applications is hereby required to lodge same in writing, with Chinhoyi City Council within three months of the first publication."
Related Topics