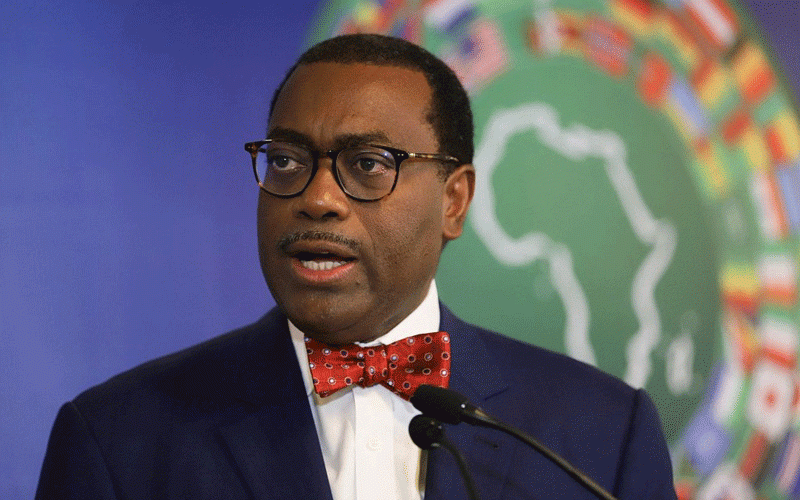 FACILITATORS to Zimbabwe's debt clearance plan this week laid out tough political and economic reforms that Harare has to achieve in order to regain international confidence, as it moves to tackle a crisis that has frustrated economic growth and political stability for over two decades.
President Emmerson Mnangagwa last year established the structured dialogue platform with foreign creditors, who are owed over US$13 billion to help the country thrash out a viable repayment plan.
The processes are being championed by African Development Bank (AfDB) president Akinwumi Adesina and former Mozambican head of state Joaquim Chissano.
The two leaders jetted into Harare this week, after meetings with US politicians in the past few days as part of their campaign to address Zimbabwe's debt crisis.
During this week's negotiations in Harare, Adesina and Chissano indicated that the debt clearance plan would only be viable if Zimbabwe deals with concerns over a series of factors, including political and electoral reforms, before warning leaders that the world was watching, and Zimbabwe must work with everyone.
Chissano and Adesina want Zimbabwe to make firm undertakings for holding free and fair elections from this year and beyond, while making sure conditions set under the Zimbabwe Democracy and Economic Recovery Act (Zidera), a 23-year-old US law, are also met. This, they said, would give them impetus to meet global leaders and tell them that there is progress in the country.
Under the process, Zimbabwe is also expected to stop multiple exchange rates — the driving force behind its protracted downturn.
Harare must also agree to transfer the central bank's debt to government and ensure that all expenditures are accounted for through the national budget, while the Reserve Bank of Zimbabwe (RBZ) ends all quasi fiscal operations.
While addressing one of the high-level dialogues on Monday, Chissano indicated that the road ahead would be tough as Harare had to demonstrate an attitude that gives creditors reason to review their stance. He said a clear and credible plan outlining how Zimbabwe would settle up to US$3,5 billion owed to over 3 000 white commercial farmers chased out of their land in 2000 would also be important.
"A set of matrices have been developed outlining several reforms to be undertaken by the government, covering economic, governance, land tenure and compensation of former commercial farmers issues," Chissano said.
"These reforms, which have been a result of substantive discussions, offer a set of realistic and achievable commitments to be under taken by the government of Zimbabwe.
"The progress must be recognised and we should encourage the government to implement fully these commitments," he noted.
Adesina also weighed in, saying issues to deal with Zimbabwe's debt challenges were beyond economic and financial matters.
He said government must improve "the overall business environment to attract greater private investments".
AfDB chief, Adesina indicated that Zimbabwe had already undertaken to review how the foreign currency auction system works.
"The government has taken the decision to eliminate multiple exchange rates, introduce an enhanced foreign exchange auction market, transfer outstanding debt of the Reserve Bank of Zimbabwe to the Treasury for greater transparency and avoid off-budget financing; and end the quasi-fiscal activities of the Reserve Bank of Zimbabwe," he said.
The AfDB chief said Harare had also undertaken to end subsidies and reform its mostly insolvent state firms, which have been a drain to the fiscus for decades.
But he warned that landmark general elections later this year would have a bearing on how the international community, investors and creditors see Zimbabwe.
"The success of the efforts we have put into this process will depend on what happens with the upcoming presidential elections," Adesina noted during the dialogue.
"The people of Zimbabwe and the international community will be watching very closely. The full weight of re-engagement with the international community will depend on this.
"It will also depend not just on the election, but the entire electoral process that guarantees a credible election.
"We must do all to fulfil all the conditions under Zidera so that verifiable progress made can be used to support advocacy for the lifting of the sanctions imposed by the US Congress under Zidera," Adesina said.
However, Gift Mugano, executive director at Africa Economic Development Strategies said with Zidera style conditions, the dialogue could flop.
"When I look at these conditions being set, I see the reminiscence of Zidera because these are the very same things which are inside the Act," Mugano said.
"It is a real challenge and we are going to fail even on this route if we have been told to do and for us to succeed there are conditions that we are supposed to follow," he said.
Mnangagwa said: "My door remains open to receive you individually and collectively for scaling up investment and partnerships for shared development, prosperity, and a higher quality of life for the people of Zimbabwe," he said.
Related Topics