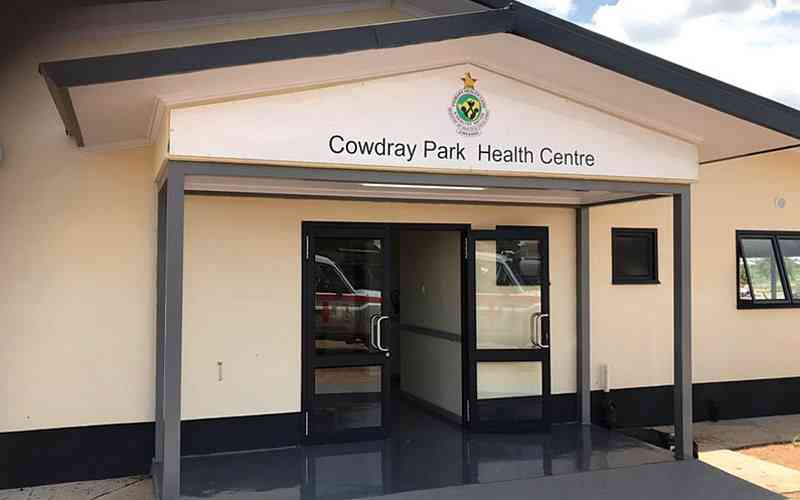 FINANCE minister Mthuli Ncube has been exposed for hijacking a clinic in Bulawayo's Cowdray Park, claiming to have facilitated its construction as part of his election campaign.
Ncube is eyeing the constituency on a Zanu PF ticket, the first time the technocrat is contesting an election in the country.
The Finance minister has promised various infrastructural projects in the sprawling constituency, including roads, clinics as well as free WiFi access. His campaign team has been offering free driving lessons to youths in the suburb.
One of his campaign posters has a picture of a clinic which is being built through taxpayers' money, it has emerged.
The clinic is part of the five 60-bed district hospitals and 30 20-bed health centres being built by a United Kingdom-based firm NMS through a $210 million Zimbabwe Rural Healthcare Facilities Programme.
"Great visit to a hospital the UK's NMS is building in Bulawayo, before going to ZITF. Work on the Cowdray Park facility started in 2022, one of 35 hospitals and clinics being expertly built here by NMS. Proud of this shared investment in providing better healthcare to Zimbabweans," British ambassador to Zimbabwe Melanie Robinson posted on Twitter exposing Ncube's lies.
ABSA and Standard Bank of South Africa are the joint arrangers for the transaction, which will be insured by Export Credit Insurance Corporation of South Africa.
The borrower is Zimbabwe's Finance ministry meaning that the loan will be paid through taxpayers' money.
According to the terms of agreement, the initial phase involved the design of the health centres and the construction and equipping of the first eight facilities. The first of these new facilities, in Harare South and Bulawayo, have already been completed.
The new health centres and hospitals are expected to provide improved access and enhanced patient care in local districts, reducing sickness burden through public health initiatives and localised patient care.
Follow us on Twitter @NewsDayZimbabwe
Related Topics