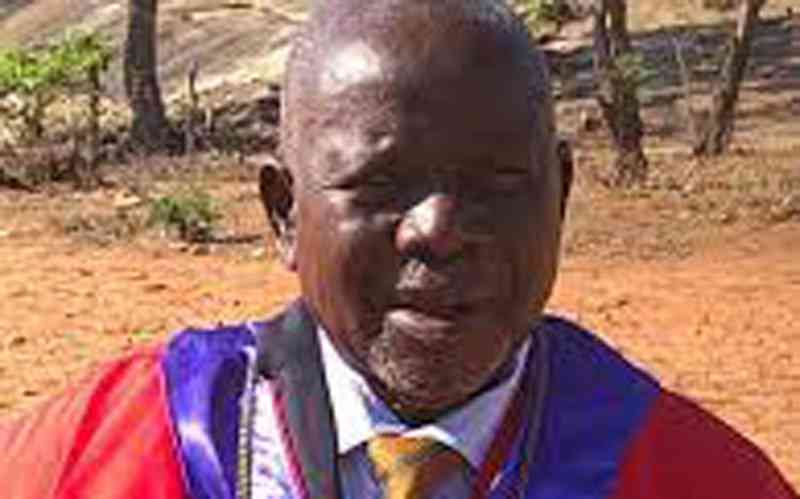 IF you are looking for insights into how Marange's diamond claims are relapsing back to the murky side of things, a two-page report by the Chiadzwa Community Share Ownership Trust (CCSOT) during a heated spat over plunder fears, is illuminating.
The paper rejects outrightly schemers' plot to turn Chief Marange against his subjects over diamonds.
It backs community revulsion against a plan to get Zimbabwe Consolidated Diamonds Corporation (ZCDC) into shelling out US$400 million in public funds to acquire 33% shareholding in Great Dyke Investments (GDI).
State-run ZCDC is the product of a government crackdown six years ago that chased away seven private miners from the gem fields and limit industrial-scale looting.
ZCDC carries the heavy burden of exploring how waves of windfalls (and they are big) from diamonds can best be deployed to build amenities for communities.
But, as it turns out, ZCDC has been infiltrated by crafty vultures who want to blast away gems and stitch deals that indirectly funnel millions into their pockets.
If chiefs close to the diamond claims dose behind the wheel, they may wake up driving all-terrain machines and luxuriating in exclusive real estate gems at the expense of their subjects.
This is how the murky world of diamonds operates – and it does not matter that our government entrusted Zimbabweans to take stewardship of this vital asset.
On March 8, men in designer suits and fast cars glide onto the chief's court, after which a courtship for him to abandon his discontented people ensured.
His signature is important in the whole fiasco, for ZCDC's top brass to proceed with literally donating US$400 million in public funds into private hands.
Chief Marange slammed his door and promptly summoned his inner circle to spill the beans. I have been at the heart of extensive coverage of community trusts since they gained traction in 2011.
I have also reported that poverty continues to afflict villages whose gold, platinum, chrome and diamonds are being exploited by big corporations that have undertaken to parcel out fortunes to support community projects.
The late former president Robert Mugabe's bold shakeup of Chiadzwa was meant to bring sanity after declaring that US$15 billion from diamond proceeds had vanished.
The US$400 million is meant to fund the US$3 billion platinum mine being developed by GDI in Darwendale.
This means attention for CCSOT will soon shift to a long wait for dividends from GDI.
The truth is, mines can sometimes take up to a decade to drift out of gestation.
If the deal sails through today, CCSOT may not earn dividends until around 2033, but this may stretch up to 2040.
We have seen this in many big mining investments in the past decade.
Still, even when dividends start rolling in, US$400 million is unlikely to be declared in one year.
Surely, a scheme like this has all the undertones of a plot to salt away resources meant for villagers, who thought they had been handed a rod to fish by their government through the establishment of CCSOT.
Hats off to chief Marange for standing his ground and turning down temptations to work against his tribesmen.
The other point to consider is, there won't be any guarantees that platinum prices will remain robust forever to guarantee GDI a smooth sail.
Chief Marange can learn from Zambia's troubles after a dramatic copper price plunge in the 1990s.
If Zambia looks like a far-flung case study, our own Victoria Falls Stock Exchange-listed Bindura Nickel Corporation (BNC) can bear testimony to how unpredictable commodity markets can be.
When nickel prices were on a tailspin a decade ago, BNC had to place Trojan Mine under care and maintenance.
Platinum prices have stood their ground in the past decade, but they have not been immune to global shocks.
The sad thing is, Marange has never known progress since the diamond explosion.
Multiple reports show massive looting by multinationals who first landed on the claims in the 1990s.
Then extensive bloodshed and human rights abuses followed during the gem rush by hungry villagers from 2006.
CCSOT was promised heaven on earth by ZCDC.
Villagers must demand what belongs to them. Good luck to CCSOT if it benefits from this deal in future.
Related Topics