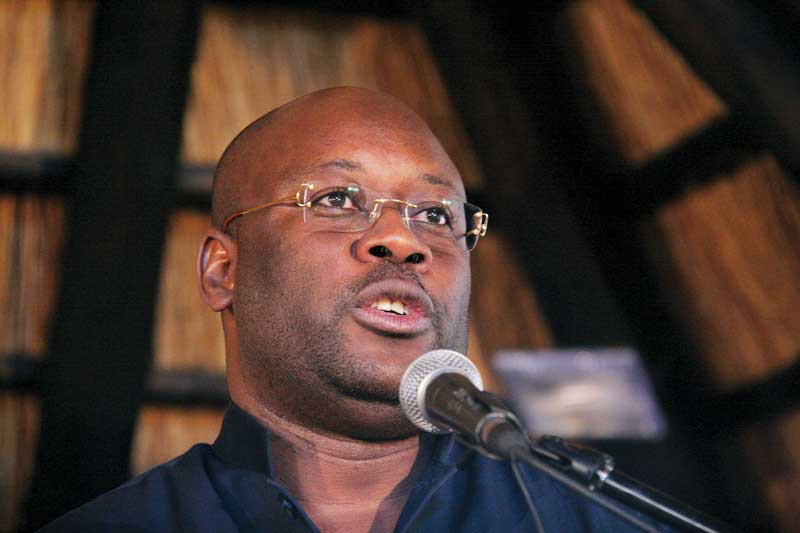 MINING industry stakeholders have raised concerns over some sections in the Mines and Minerals Bill.
They have argued that the Bill is being rushed through parliament before all stakeholders in Zimbabwe's mining industry are happy, adding that the rush would give legislators less time to exercise their oversight role.
The Bill, which seeks to repeal existing Mines and Minerals Act and replace it with a legislation that conforms to international standards, is expected to be passed before the close of the current Parliamentary session.
Information gathered by this publication showed that during stakeholder consultative meetings last month, players forwarded several grievances to the Parliament Portfolio Committee on Mines.
Chief among the issues were contradicting clauses with regards to areas open to prospecting, strategic minerals and the composition of the Mining Affairs Board (MAB).
The board would sit in the Ministry of Mines and Mining Development, and is tasked with making important decisions.
Zimbabwe Prospectus Union president Samson Dzingwe said areas such as the right to peg on homesteads must be given another look.
"We cannot allow anyone to peg over someone's homestead because they have ability to compensate," Dzingwe said in his contribution.
"Those laws that are contradicting must be removed. You cannot go and peg on areas that have graveyards, homesteads and boreholes. You will notice that in other parts, the Bill maintains the old requirements of stipulated distances.
"That's good but the problem emanates from that section that overrides areas that are not open for prospecting allowing people to peg over people's homestead, fields, existing mining claims as long as the person can pay damages and compensation, which is not good in terms of the law," he added.
His concerns came at a time when many families have been displaced in some parts of the country to make way for mining investments.
Dzingwe said there were also concerns over strategic minerals, as the Bill excludes small scale miners.
Mines and Mining Development minister Winston Chitando said minerals such as copper, lithium, diamond, nickel and coal fall under this category.
The Bill says those interested in the minerals should pay US$1million to the government and form joint ventures.
"This has been objected by many stakeholders, mainly small-scale miners, who are saying they are being excluded as they can't afford the US$1 million," Dzingwe told the meeting.
"They feel the legislation on strategic minerals must open up to small scale miners in-terms of the fees, legislation that encourage their participation.
"The Bill is silent on what will happen to those people who are going to be affected by the minister's declaration. The Bill is silent in terms of payment of damages, compensation and relocation of people," he said.
Dzingwe said stakeholders were also unhappy that the Bill was silent on what happens when someone discovers a strategic mineral in his home area or field and cannot raise the US$1 million.
He said the MAB had too many people from the ministry of mines.
Related Topics