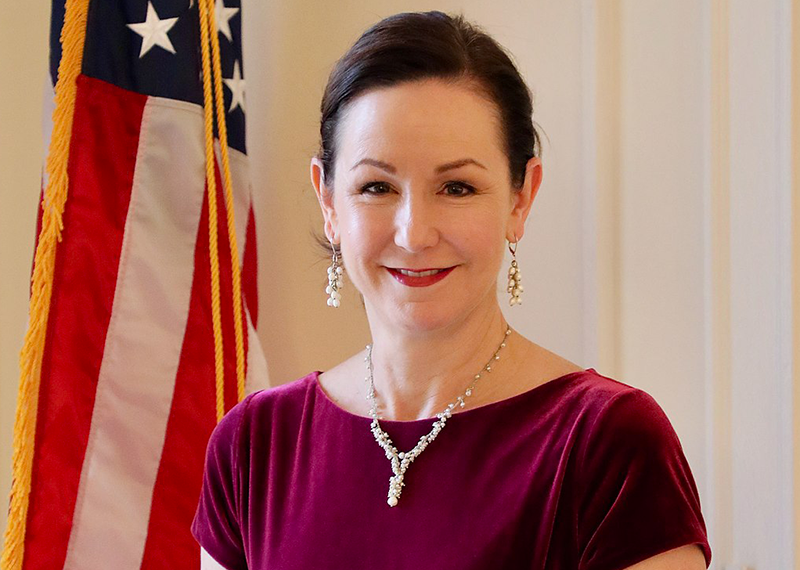 PAMELA Tremont, the US' ambassador designate to Zimbabwe, says multi-billion-dollar deals signed between Harare and Beijing in the past few years have allegedly oiled the elite's expensive lifestyles at the expense of millions.
Zimbabwe and China — the world's second biggest economy — have elevated their diplomatic ties since Harare's fallout with western powers over 20 years ago, triggering an investor exodus and de-industrialisation.
In 2019, Chinese diplomats estimated that the world power had extended US$2,5 billion in loans, investments and grants to Zimbabwe since the diplomatic fallout in 2000.
During Tremont's recent confirmation hearing in the US senate committee on foreign relations John Barrasso, a senator for Wyoming, asked the envoy about her views of Zimbabwe's ties with China and what she would do to make sure the US improved its own relations with Harare.
Citing several deals, the US politician wanted to know how Tremont would also work to defuse Chinese influence in Zimbabwe, where Beijing has helped construct important infrastructure.
These include the US$553 million Kariba power station expansion in 2018.
In 2016, Chinese firms completed the US$150 million Victoria Falls International Airport expansion project, before embarking on the US$154 million Robert Gabriel Mugabe International Airport facelift.
The project is almost complete.
A US$200 million new parliament building was recently opened in Harare, funded by the Chinese government while the US$1,5 billion Hwange thermal power station facelift is underway.
"The NetOne Zimbabwe state owned telecoms network has received about US$239 million from China since 2013," Barrasso said, giving the deal as one of many examples.
In response, Tremont said Zimbabwe and China had a long-standing relationship dating back to Harare's 1970s liberation war, which ended in 1980.
"I think the difference between Chinese investments in Zimbabwe and other places in Africa is…the US$4,5 billion that we have invested in Zimbabwean people have been for the people to promote their health, defend the democratic space, improve electoral systems and increase food security," Tremont told the hearing.
"Seven hundred thousand Zimbabweans benefited from our food security and agricultural programmes last year. It's tremendously important in light of the food shortages brought on by Russia's unprovoked war against Ukraine. The Chinese investments are much more for the government of Zimbabwe. The Parliament building doesn't necessarily benefit the Zimbabwean people the way US investment does," she said.
Tremont said China had been investing in the extractive industries all over the world, including in Zimbabwe.
She told the hearing that China and Russia comprised about 90% of the foreign direct investment in Zimbabwe's minerals sector.
"Unfortunately, there's very little transparency regarding the terms of those contracts. So, while I would always support private sector led growth in Zimbabwe or any country, I certainly hope the Zimbabwean government is ensuring that the Zimbabwean people are getting fair compensation for the minerals taken from their country," she added.
Related Topics