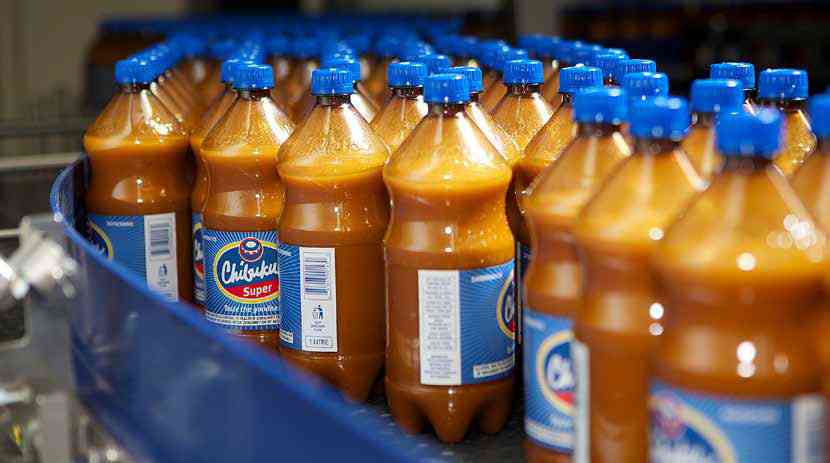 ONE of the country's biggest law firms, Manase & Manase has become the subject of a Law Society of Zimbabwe (LSZ) investigation after legal counsels at listed blue chip, Delta Beverages, raised issues over an "outrageous" bill submitted by the solicitors following an international dispute.
The Zimbabwe Independent can reveal that Delta's lawyers were unhappy with a US$1 million claim submitted by Manase & Manase with regards to Delta's legal tussle against South African packaging supplier products supplier, Blakey Plastics, which attracted extensive coverage last year.
The Supreme Court in 2022 upheld a High Court decision against Delta with costs in its long-standing legal battle with Blakey Plastics over a US$125 million five-year package supply deal.
Supreme Court Judges Alphas Chitakunye, Justice Chinembiri Bhunu and Justice Lavender Makoni upheld the High Court decision by Justice Webster Chinamora.
But information obtained by the Independent last week claimed that both Delta and Schweppes Holdings, a unit of Delta that also lost a similar case, were arguing that "the law firm . . . charged "US$1 million in legal bills contrary to best practice and LSZ regulations".
This was after Blakey Plastics, on winning the case, appointed Manase & Manase to recover costs from Delta and Schweppes.
According to information obtained by the Independent, Manase & Manase allegedly "drew up bills of US$1 million for each of the court cases without reference to files held by Atherstone and Cook", which worked with a South African legal team representing Blakey Plastics.
Information in our possession claimed that Manase & Manase assumed agency before attorneys of record in the dispute had renounced agency.
This prompted Delta lawyers to report Manase & Manase to the LSZ, claiming it has acted unethically.
The LSZ this week confirmed that it had received a complaint over the law firm's conduct sometime last year.
It said a probe was still underway.
"The LSZ can confirm that sometime last year we received a complaint against Manase Manase legal practitioners," Richard Chidza, corporate communications manager at LSZ told the Independent.
"The matter is still under investigation hence we cannot share any details of the same at this stage."
Two weeks ago, Manase & Manase promised to give details on the matter, but the law firm had not responded by yesterday.
Last week, Wilson Manase, senior partner in the firm, said he was not in the country, but would look into the matter as soon as he returned at the weekend.
But details obtained by the Independent alleges that claims submitted by Manase & Manase included charges of between US$200 000 and US$300 000 for each of the four cases, which were attributed to the work done by a prominent South African advocate.
Blakey Plastics is also claiming costs relating to their South African lawyers in amounts of about US$200 000 for each case, the Independent was told.
In its judgment delivered in May last year, the Supreme Court said Delta was supposed to adhere to the requirements of its contract with Blakey.
"The High Court's finding that the written agreement was an act of the appellant cannot be faulted given the evidence placed before it. Delta Beverages is bound to the contract it entered into," the judgement said.
"As the contract provided for amendment, if Delta Beverages realised they had not bargained well, its recourse was to seek amendments in terms of the contract. The appeal is without merit and accordingly, it is ordered that the appeal be and is hereby dismissed with costs."
Delta Beverages' major subsidiary Schweppes Zimbabwe had also lost a Supreme Court appeal in an attempt to wiggle out of another multi-million-rand supply chain agreement involving the same supplier, Blakey Plastics.
Early last year, Justice George Chiweshe sitting with Justice Bhunu and Justice Joseph Musakwa dismissed their appeal and upheld the High Court decision by Justice Tawanda Chitapi with an extempore Judgement.
On both matters, Delta Beverages was represented by Advocate Thabani Mpofu instructed by Scanlen & Holderness legal practitioners while Blackey Plastics was represented by Advocate Feroz Girach instructed by Atherstone & Cook legal practitioners.
Related Topics