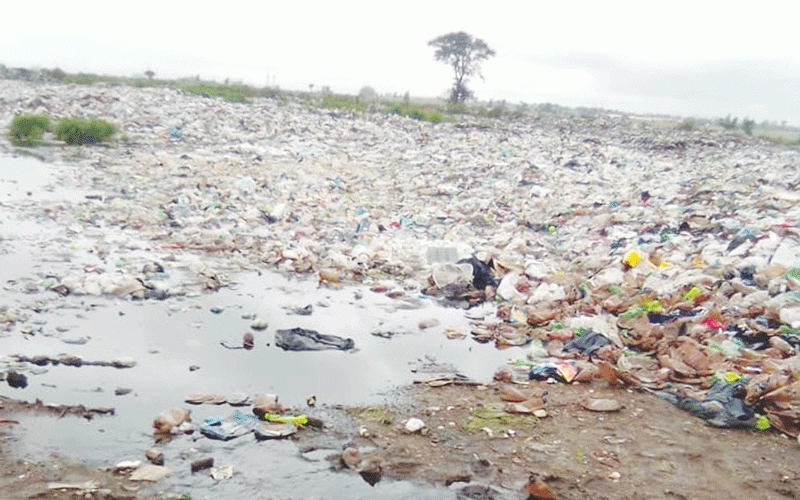 EDWIN Moyo (43) of Woodlands suburb Phase Two in Gweru wakes up every morning to a pungent smell of garbage, houseflies hovering around his house. Rodents have made his home their playground.
Moyo lives about 20 metres from Gweru city's dumpsite, which environmental experts have long condemned as a health risk.
"I have lived here for more than five years and continue to grapple with the stench, flies and rodents that come from this dumpsite," Moyo told NewsDay Weekender.
"Most of all, I fear for the health of my minor children and had it not that I own this house, I would have relocated elsewhere long back. We have heard reports that council would relocate the dumpsite elsewhere but it's now years and we are still eagerly waiting."
Another resident Constance Mariko (36) said council should relocate the dumpsite as a matter of urgency.
"We can't continue living like this, being exposed to health hazards for years," she said.
"Surely something has to be done urgently to make sure that this dumpsite is removed."
At least 15 000 residents stay in the vicinity of the refuse landfill and have for years been left vulnerable to diseases from the garbage site.
In 2020, residents petitioned government to intervene in the matter.
That same year, council announced that it had identified a new refuse dumpsite at its Go Beer farm and was working on modalities to decommission the one in Woodlands.
Government, however, condemned the new site as unsuitable.
The local authority then said it would, with the assistance of the Local Government ministry, work to identify a suitable place to replace the dumpsite, popularly known to the public as MacFaden Landfill.
Last year, council revealed that it had set aside $48 million from devolution funds to finance the dumpsite project.
Council spokesperson Vimbai Chingwaramusee then said the local authority had "identified a new site, Start Shire Landfill, which is 10km from the central business district".
In January this year, council said it now needed an estimated $208 million to complete the new dumpsite.
Gweru Residents and Ratepayers Association director Cornelia Selipiwe told NewsDay Weekender that their organisation was "constantly engaging" the local authority to ensure that the dumpsite project is implemented "sooner rather than later".
"I have met with (suspended) acting town clerk Vakai Chikwekwe recently and the issue was prioritised and he said council was pushing for the relocation of the dumpsite to be effected from this year," Selipiwe said.
Gweru mayor Hamutendi Kombayi, however, said council had applied for land from government for the new dumpsite.
"The last thing we did as council was to apply for land from government," he said.
Information gathered by Southern Eye indicates that government is yet to approve a proper site for the new refuse landfill.
Related Topics