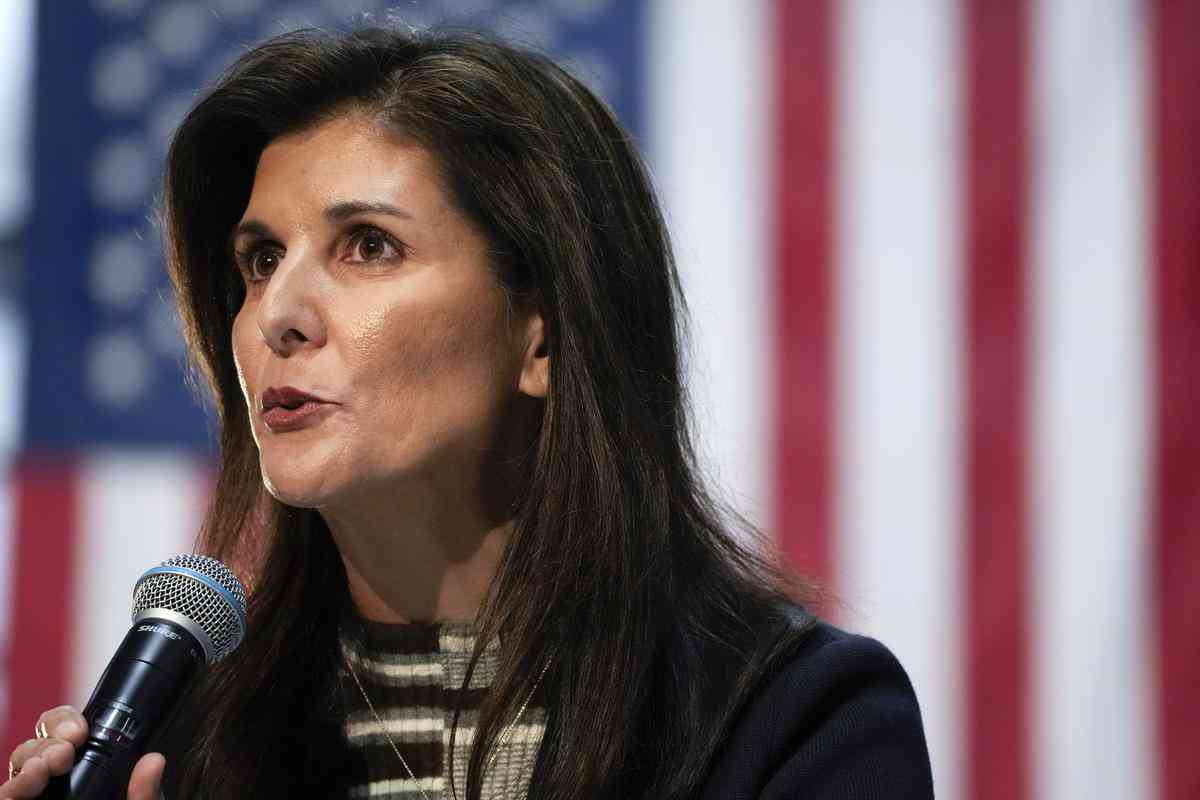 NIKKI Haley, the US Republican presidential hopeful, has hinted that she will cut aid to "least friendly" Zimbabwe if she ascends to power.
Zimbabwe last year received approximately US$344 million in foreign assistance from the US government, an increase of nearly 3% from 2021's figure of US$334 million.
This is according to the United States Foreign Assistance website, which tracks aid given to countries by the American government.
Of the aid received last year, the largest allocations were to health and population services, which received US$190 million, humanitarian (US$77 million), commodity assistance (US$31 million) and governance (US$14 million), among others.
As one of her campaign promises to secure the Republican nomination for elections set for next year, Haley has promised to cut aid to countries deemed "anti-America" should she become president.
"Stop giving money to our enemies," Haley said, in an interview with American radio personality Jimmy Failla last week.
"The idea that we gave US$46 billion in foreign aid. I mean, that's a lot of money in itself.
"Zimbabwe is the least friendly African country (to) America that you have got and we are giving them all this, hundreds of millions of dollars? It's unacceptable," Haley, a former diplomat, said.
She also complained about how aid was going to China to support the Asian giant in protecting the environment.
"And then, you know, we are giving China money for the environment. It is our number one adversary and you are going to give money to the environment.
"Communist Cuba, we named them a terrorist organisation yet we are giving them money ... it doesn't make sense to give them money like that. We should be strategic. Stop trying to buy friends. You can't buy friends with money. It doesn't work," Haley added.
In a statement presented during her confirmation hearing last week, US President Joe Biden's pick for the Zimbabwe Ambassadorship, Pamela Tremont, noted that the country had provided over US$4,5 billion in aid to Zimbabwe between 1980 and 2022.
The hearing was held before the United States senate committee on foreign relations in Washington DC
"Since we recognised the new state of Zimbabwe immediately after independence in 1980, the US government has invested more than US$4,5 billion in humanitarian and development assistance for Zimbabweans. Millions of Zimbabweans are alive today because of the…programme," she said in her statement.
"Yet the potential of the Zimbabwean people is stymied by corruption, economic mismanagement, and a lack of investment in human capital that have undermined this former breadbasket of Africa, home of Great Zimbabwe.
"If confirmed, I will work with this committee to promote economic reform, rule of law, transparency, and women's empowerment to unleash Zimbabwe's economic recovery and offer opportunities for US business. Together we can address poverty and food insecurity in Zimbabwe and the region," Tremont added.
Related Topics