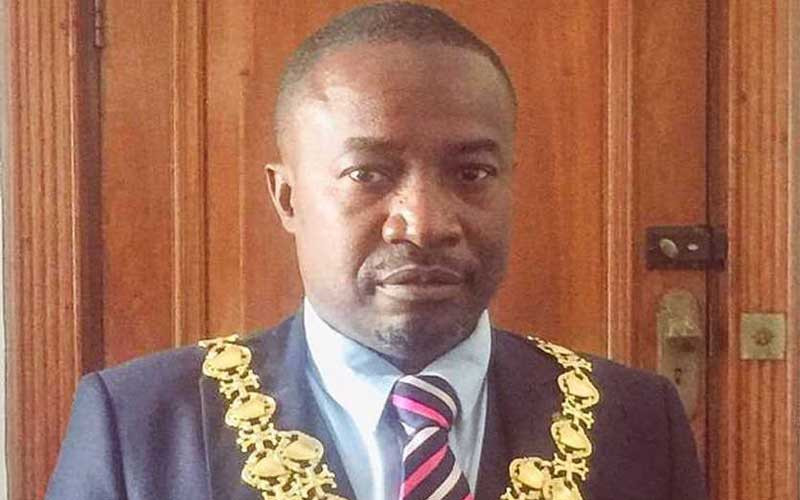 EVERY Thursday morning, Sheilla Takaruza, carries a sack of garbage from her home, joining a beeline to an illegal dumping site close to a major library in Kuwadzana high density suburb in Harare.
This has become a daily routine for Takaruza and other residents in the suburb, along with thousands of others across Harare, where prolonged non-collection of waste has led to the creation of illegal spots for dumping.
"We have no choice," she told the Zimbabwe Independent this week.
"I don't remember when the City of Harare last collected garbage from my home. So, this has become routine.
"I understand that it is against the law to dump litter along the road. But we have to make a choice between keeping the garbage in our yards and finding somewhere to get rid of it," Takaruza said.
She is not alone.
The problem confronting Kuwadzana's residents is also being experienced countrywide.
The Harare Residents' Trust (HRT) has consistently monitored and evaluated the provision of refuse collection services.
"They (council) have failed to provide this service, but they charge ratepayers for collection," the Trust said in a statement.
"The city's failure to collect garbage is evident in every high-density community. Uncollected garbage heaps are visible on street and intersections, open spaces and shopping centres. Refuse collection is erratic throughout high density suburbs.
"Council officials and councillors have always explained that this situation was due to broken down refuse collection vehicles and shortages of diesel," the trust said.
HRT executive director Precious Shumba called on the City of Harare to ring-fence refuse collection revenues so that there is consistent provision of service.
"The revenues should only be used for the maintenance of refuse collection vehicles, payment of salaries for council workers doing waste management, purchase of new vehicles for refuse collection and upgrade of the waste collection system.
"The City of Harare should complete the construction of the biogas plant in Mbare high density suburb near Matapi Flats which was abandoned despite funding from the European Union and the City of Harare," he said.
Environmentalist and Reyna Trust executive director Sydney Chisi said the continued accumulation of waste in cities and towns has reached alarming levels.
"Waste produces a very toxic gas called methane, which is almost four times more dangerous than carbon dioxide," he said.
"The continued accumulation of waste in communities will produce that gas that would cause global warming and climate change."
Chisi called for a swift disposal and ensuring that waste was managed more effectively.
Harare City has launched 'Operation Chenesa Harare' as part of a community-based waste management initiative.
It is a collaboration between non-governmental organisations (NGOs), government agencies and impacted communities.
It provides equipment, resources and training necessary to establish an effective waste management programme.
In his speech during the launch, Harare mayor Jacob Mafume said the conventional model of Solid Waste Management (SWM) adopted from the colonial era had proven to be ineffective, inefficient and unsustainable.
He said waste management efficiency under conventional methods was hindered by financial constraints that the city encounters since it operates under a tight budget.
Harare is also owed a lot of money by defaulting residents.
"This (defaults) has led to low waste collection levels or to situations where garbage collection operations do not occur at all. In turn, widespread illegal open dumping has been triggered, particularly in the high-density suburbs (HDS) of Harare," Mafume said.
"Open dumping is not only a nuisance, but also an environmental problem which puts the health of residents at risk because open waste dumps are breeding grounds for mosquitos, rats, houseflies and other vectors of infectious diseases."
Waste dumps are also a source of odours, water pollution, smoke emissions and greenhouse gases, which are a major cause for climate change.
Community-based solid waste management (CBSWM) is a waste management system that recognises the community as the active role player in cleaning up their neighbourhoods.
"The CBSWM approach is deep-seated on the principle of Kurt Lewin that states that people are likely to modify their own behaviour when they participate in problem solving, "Mafume said.
"Thus, CBSWM gives people control over their environment to participate, maintain and improve its aesthetic value.
"The role of local communities is to practice sanitary behaviour achieved by keeping households and surroundings clean and storing waste in a designated bin or container.
"Other roles of local people include resource recovery actions and participation both in consultation and in administration or management of solid waste services," he said.
Mafume said Harare collected solid waste once in two weeks in all industrial, high-density and low-density areas.
"In other words, Harare City Council is no longer providing adequate service within the central business district, industrial and the surrounding residential areas, hence this inadequate service delivery has led to the adoption of CBSWM," he said.
"This is as a result of the city's service fleet being overstretched. The low frequency of waste collection particularly in high density areas has prompted widespread illegal open dumping into open spaces, public drains, in streams and along the roads, open waste burning."
Mafume said poor waste management performance had been spurred by rapid population growth, rural-urban migration in search of better living conditions, urbanisation and economic challenges currently being faced by the country.
He said local communities would take part in the removal and transportation of solid waste from dumps in communities to disposal sites.
"The compost generated by the community serves as the organic fertilizer and this reduces the amount of organic matter disposed of at Pomona Disposal Site," Mafume said.
Related Topics