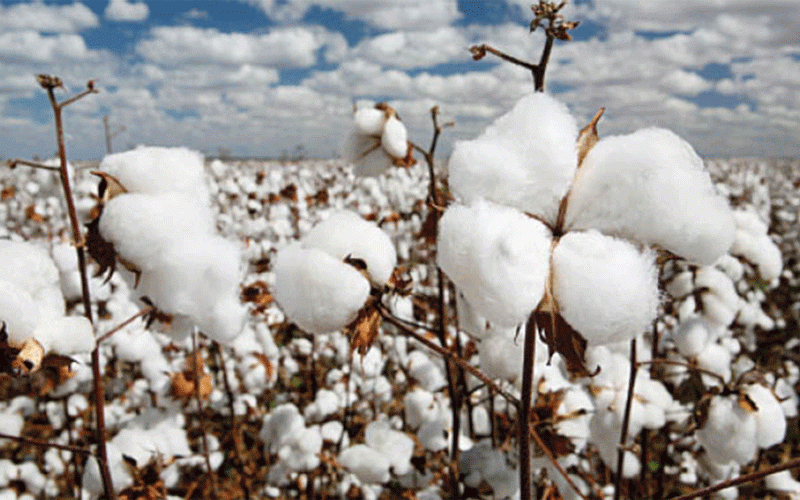 MANAGERS at the Cotton Company of Zimbabwe (Cottco) Muzarabani depot in Mashonaland Central have been accused of looting 7 000 cases of cotton pesticides and thousands of litres of fuel.
According to a report made at Muzarabani police by a whistle-blower, grand corruption and mismanagement were bleeding the company.
Case number CR28/12/22 has since been opened at Muzarabani Police Station after 7 263 satchets of acetamiprid and 161 power pesticide units went missing from the depot warehouse.
Cottco spokesperson Constance Makoni yesterday said the matter was being investigated.
According to the whistle-blower report, the only vehicles that normally get access to the lint shade where the goods went missing belonged to depot bosses (names supplied).
It is alleged that the depot officials used company vehicles to ferry the chemicals out of the warehouse, and they were not searched at the exit points.
According to the report, thousands of litres of fuel were being stolen at the depot where the managers are leasing their personal trucks to Cottco, approving the amounts of fuel to be given to each truck and payments made.
"Fuel issues are suspicious as they do double dipping," the whistler-blower's report read.
"Managers use their offices to enrich themselves by giving their trucks more loads at the expense of other trucks. There is a serious breach of corporate governance issues."
The stolen fuel was recorded in the books as having powered generators at the depot, while at Mahuwe depot they took the fuel in drums for resale on the black market.
The report adds: "Personal vehicles are fuelled at the depot pump and the fuel voucher is written generator or tractor, but the fuel (is in fact) filled (into) their personal trucks.
"These vehicles are paid under daily hire so as to avoid deducting fuel. They connive with the logistics office to evade diesel deduction which results in the company being not able to survive," the whistle-blower said.
It is also alleged that inputs such as fertiliser are also being stolen for resale to tobacco farmers in Guruve.
It is also alleged that the depot managers at Muzarabani always invite politicians "to cover their selfish interests and by doing so we are killing the business".
Last year, Zanu PF Gokwe Nembudziya MP Justice Wadyajena was implicated in an almost similar looting scandal at Cottco Nembudziya depot in Gokwe North after the Zimbabwe Anti-Corruption Commission raided a warehouse that he used to store inputs meant for distribution to farmers.
Wadyajena was recently placed off remand following delays in concluding the investigations.
Follow us on Twitter
@NewsDayZimbabwe
Related Topics