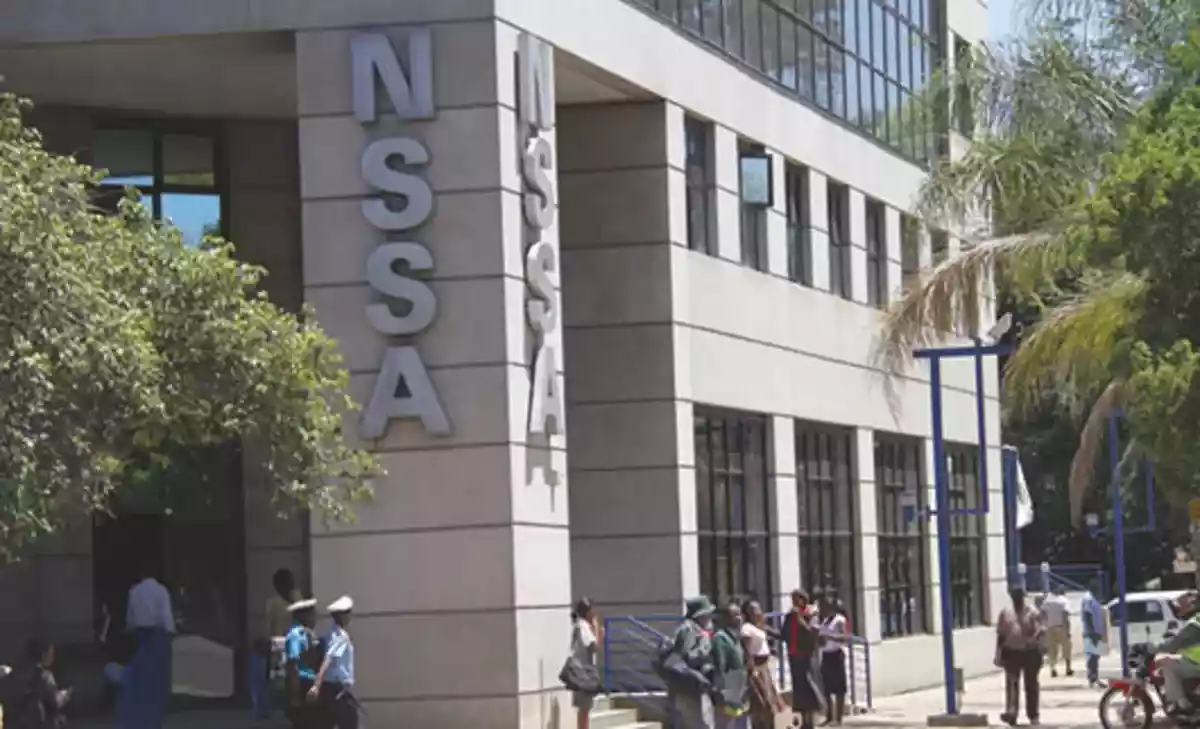 THE National Social Security Authority (Nssa) has distanced itself from the furore caused by a message to pensioners informing them that they have been migrated from the social security authority to Ecosure funeral scheme without consultation.
Nssa had a partnership with Econet Life, which was terminated by the state-owned pension scheme last year.
The migration, however, has become a bone of contention as pensioners are now supposed to pay premiums monthly, which was not the case when Nssa was in partnership with Econet Life.
Econet Life is a subsidiary of Ecocash Holdings.
Pensioners were shocked when they received a message last month that they were being migrated from the Nssa scheme
"Dear Pensioner, we have migrated you from Nssa Funeral Cover to the Ecosure cover with a payout of ZW$500 000 and paying ZW$575 monthly premium. Fund your Ecocash," the message to pensioners sent last month stated.
Under the partnership, pensioners were protected from the premium charges.
In a recent statement, Econet Life revealed that the partnership was terminated at the instruction of Nssa effective December 31, 2022.
This comes at a time when pensioners bemoan the current low monthly payout, which is not adequate given the difficult economic environment characterised by currency distortions, a sharp increase in the price of basic goods as well as three-digit inflation.
Employers Confederation of Zimbabwe (Emcoz) former executive director John Mufukare, who was also one of the affected pensioners, said he was baffled by the message.
"Can you imagine receiving such a message out of the blue without being consulted? Who agreed to this? This means that from my paltry pension payout, I will have to fork out money for premiums. This is beyond ridiculous," Mufukare said
He added these are issues that should be discussed at the Tripartite Negotiating Forum (TNF), a social dialogue platform that brings together government, business and labour to negotiate on key socio-economic matters.
TNF has been in existence since 1998 initially as a voluntary and unlegislated chamber in which socioeconomic matters were discussed.
Nssa deputy director marketing and communication Tendai Mutseyekwa said the message sent to pensioners was not sent by Nssa.
"The funeral benefit enhancement, introduced in partnership with Ecosure as an add-on to the statutory funeral grant benefit provided for in the original design of the scheme, was terminated to redirect resources to improving pension levels," he said.
"The funeral grant benefit remains payable to all beneficiaries, who have contributed to Nssa for at least 12 months, whereas the funeral benefit enhancement was targeted at retirement pensioners only.
"Pensioners are at liberty to augment this benefit with any other scheme of their choice if they so desire.
"This will however be a private arrangement between the pensioners and the funeral service provider. Nssa distances itself from any other information contrary to this regarding this benefit," Mutseyekwa said.
In a recent statement Econet Life, a subsidiary of the EcoCash Holdings Group, revealed that the partnership had been severed at the instruction of Nssa effective December 31 2022.
"It's sad that we have been instructed to discontinue our service to pensioners, however, we are proud of the indelible marks we left in some pensioners' families," Econet Life chief life and principal officer, Godwin Mashiri said in the statement.
"Since the time we established this benefit, we provided funeral cover to over 100 000 lives, assisted over 6 500 families and paid claims amounting to over US$300,000."
Some pensioners have since approached Ecosure to continue the scheme.
Related Topics