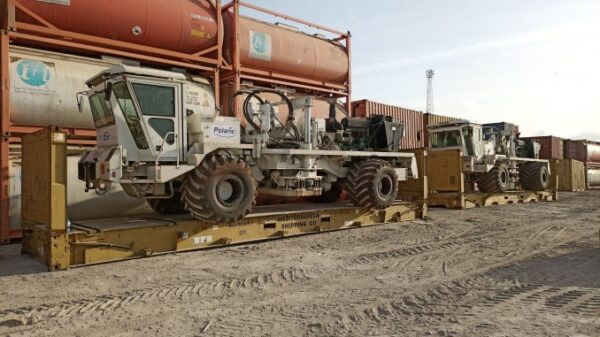 GEO Associates, the licence holders of a special grant issued to explore gas and oil in Muzarabani, has embarked on fundraising roadshows for a follow-up exploration campaign and new wells, managing director Paul Chimbodza has said.
The company's two main shareholders are Invictus Energy with 80% shareholding and One Gas Resources (20%).
In an update and forward plan for the Muzarabani-Mbire Oil and Gas Project released recently, Chimbodza expressed the company's confidence in the positive results from the Mukuyu-1 project.
"We are excited and confident of the positive results that came out of the Mukuyu-1 as it was not a dry hole but confirmed that, yes, we have hydrocarbons in the Cabora Bassa basin and has de-risked the whole exploration programme going forward," he said.
Chimbodza said Uganda drilled 200 dry holes before succeeding while Namibia started drilling in 1974 doing close to 100 dry holes.
"To this end, we are extremely buoyed by the positive results from our Mukuyu-1 well on the project and in Zimbabwe. Our only disappointment was the technical failure to recover a fluid sample that would have allowed us to declare a commercial recovery," he said.
Chimbodza said in 2023, Geo Associates will continue with its exploration mandate while various activities are planned for the year.
"We are staying on-site and are continuing operations and are planning further works programmes in the year 2023. We have extended contracts for all our staff on the projects.
"We have embarked on fundraising roadshows for a follow-up exploration campaign and new wells. We will undertake more seismic surveys around the Mukuyu-1 vicinity in 2023 after the rainy season to inform the location of the second well – Mukuyu-2 and others during 2023," Chimbodza said.
Geo Associates, according to Chimbodza, would also order long lead items required for the second phase drilling programme integrating the new seismic survey with geological data obtained from Mukuyu-1.
The data would be used to fine-tune well designs and locations for Mukuyu-2 and Baobab among others.
The company will also go to international tender to bring on board new well-service providers.
"We have expanded our EIA (Environment Impact Assessment) in preparation for further exploration activities," Chimbodza said.
He noted that the project had employed and upskilled more than 200 workers at the Mukuyu-1 project while identifying several good drilling targets.
The project also drilled about 4 km at the well with no safety incidents, community conflicts or environmental issues.
According to Chimbodza, the project encountered 13 hydrocarbon-bearing zones with a combined depth of 225m in the first-ever well drilled in Zimbabwe.
It also identified zones containing elevated gas shows with a saturation of up to 905 and rock porosity in the hydrocarbon zones ranging from 15-20%.
Chimbodza, however, indicated that the company could not complete downhole wireline logging below 4 km as conditions were not favourable, risking losing the wireline logging equipment in the hole.
"We decided and successfully drilled a clean side-track well from 3 619 metres to 3923 metres, which again confirmed the presence of gas and liquid hydrocarbons as shown by fluorescent tests.
"In terms of international best practice required for ASX (Australian Stock Exchange) oil and gas exploration companies, Invictus, our ASX-listed partners, is required to bring liquid samples of hydrocarbons to the surface before it can be declared a commercial discovery," Chimbodza said.
"For various reasons, mostly to do with technical issues and equipment failure and poor performance by one of our service providers, we could not bring the sample to the surface and hence could not declare a commercial discovery," he added.
Related Topics