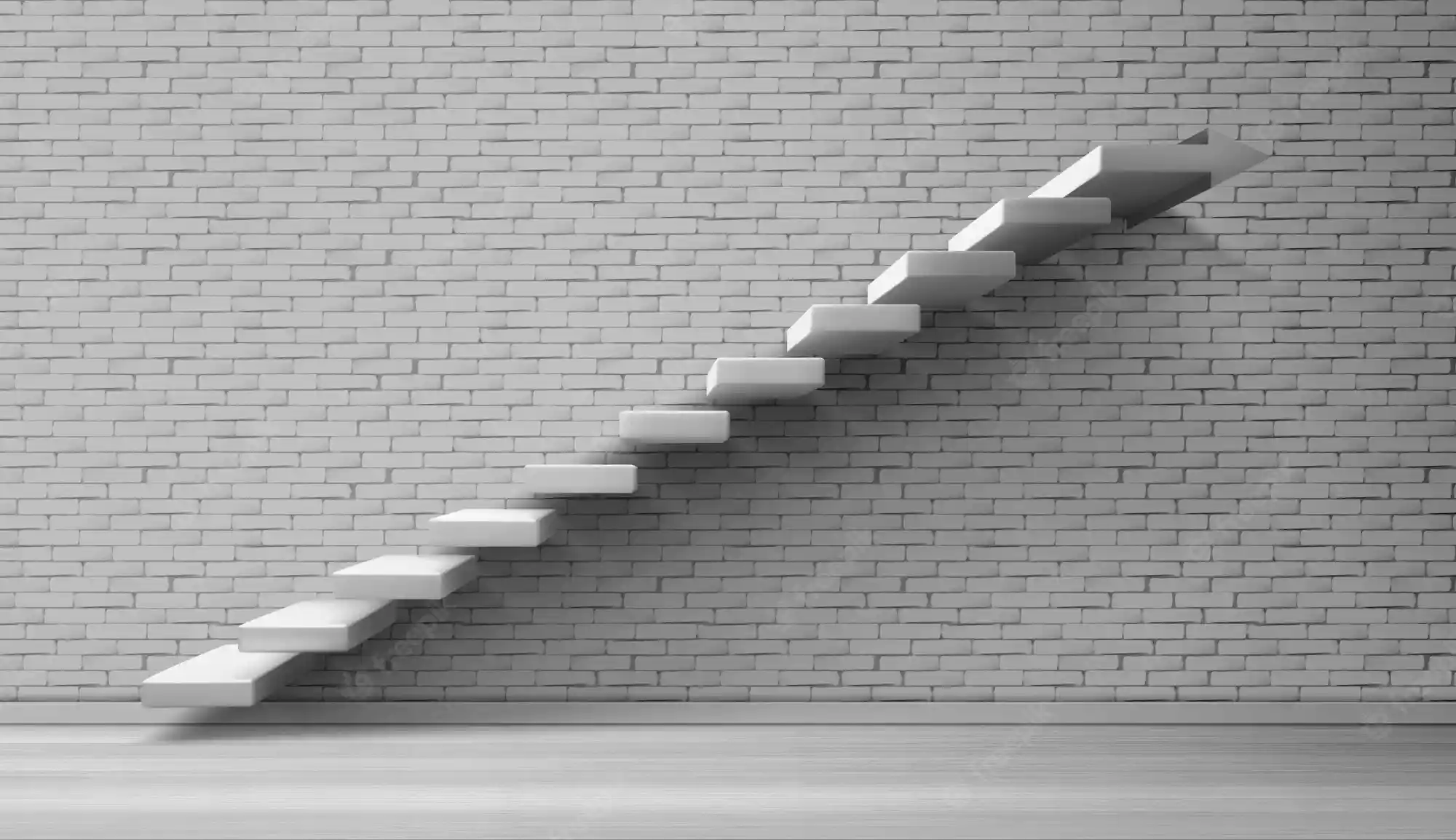 DAILY we hear people declaring that "education is not important", "working for someone is slavery" but what they fail to teach the young professionals is very few outliers have made it in a whisker, for most people the road to success is a staircase, and the number of floors to the top differs from one individual to another.
History has shown that overnight success is futile, if it was that good, our kids by now should have tattoos of lotto winners, and professional gamblers would be celebrated.
The advent or misconception of these groups loosely referred to as "hustlers" is poisoning the young professional or school child into having a blurred vision on what success is.
Personally, success that has no history or a track record is no success to me, alas it borders on corruption, illegality and witchcraft to say the least.
A staircase is a good analogy as one can trace from where it starts on the ground floor, some are winding and some can be very steep and the higher the staircase, getting to the top will leave your lungs gasping for air. We should never lie to the young graduate or student in high school that life is easy.
As one of the chartered accountants, we have our own staircase. A synopsis of a financial manager/director shows a long history of persevering before stardom. When one graduates after four years at University, the next hurdle is articles of clerkship and that is another gruelling three years on the assumption that one passed all examinations in one sitting. A few of the big bosses have a story or two to tell on this one.
Afterwards admission to membership with our prestigious Institute of Chartered Accountants Zimbabwe "Icaz" is the next block on the journey.
After admission into membership it takes years moving from being assistant manager, audit manager, secondments, accountants, finance managers and ultimately financial directors and chief executive offices spanning varied industries.
When I discuss with fellow peers, our stories differ but have one commonality, which is that the staircase is real and at times you feel like quitting.
In his 2021 letter to the shareholders, Amazon CEO writes "People often assume that the game-changing inventions they admire just pop out of somebody's head, a light bulb goes off, a team executes to that idea, and presto—you have a new invention that is a breakaway success for a long time. That is rarely, if ever, how it happens.
"One of the lesser-known facts about innovative companies like Amazon is that they are relentlessly debating, re-defining, tinkering, iterating, and experimenting to take the seed of a big idea and make it into something that resonates with customers and meaningfully changes their customer experience over a long period of time".
In the early 2000s, it took us an average of 18 hours to get an item through our fulfilment centres and on the right truck for shipment. Now, it takes us two.
On a podcast hosted by Trevor Ncube (In Conversation with Trevor), Ralph Mupita, the current CEO of MTN Group, his story tells of more than 16 years spent at various levels as part of the Old Mutual Group.
I am sure at times some of his peers never thought he could grow to where he is, all the while he was just but enduring his staircase.
There can be a young professional reading this piece and feels stuck as a fund accountant in one of the pool offices at their mutual gardens' offices, take courage and learn from Ralph.
Our staircases are different, do not envy the person next to you on how long it takes for them to make it in their field, focus on your own lane. To some, they start their staircase at the 20th floor because there was an elevator from the ground while your building has no elevator. It is not that you are lazy and have no connections, it is your pat
Taking the stairs develops character, it allows you to make certain mistakes but because you are in the stairs, your mistakes are not magnified, you can get back up again and climb the next stair and improve.
That process of character formation determines how long you stay at the top "success plateau". Some people had great prospects of being very successful, but as soon as they reached a small level of success they jumped off the staircase before they were ready and mature to maintain the success and their stories got aborted in the books of history.
The speed of an elevator does not give you ample time to reflect, polish yourself as the journey to success will be too fast to even learn anything. There are no opportunities to learn or ask and take a breather in the elevator as once you press the button up it goes.
In building the economic agenda, I believe all the challenges we have gone through and are still in as a country can be construed to be our own staircase where valuable lessons can be learnt and be a very good base for a very prosperous future.
I remember listening to Natalie Jabangwe where she alluded that Zimbabwe prepared her very well for her new role at Sanlam to operate in some markets like Nigeria, Uganda just to state a few.
As a young professional it borders on stupidity if you sit around in this case, sleeping your way in the stairs why daydreaming that you will wake up at the top of the building to a red carpet waiting for you.
What are you doing on the stairs, are you learning, are you gaining experience? Are you making relationships that will develop to future business connections?
Great business partnerships are formed during the staircase season, the top is for celebrations. Who you call during your hardship and pain when climbing the stairs and who lifts you up during that time is the one you want to celebrate with at the top.
Do well at each stage in your staircase, do not wallow in sorry or being pitiful. There is always someone or others who are at the top of success who are looking down on who they can pick up and help them to get to the top.
For graduates, attachments are a great stage to market yourself and sow a seed to certain individuals.
The journey to the staircase of success needs sacrifices, what are you sacrificing now as you move on your own journey. Do not abandon your own journey.
In football we have what we loosely call "one season wonder" type of players. They are typically not groomed well, undisciplined who just run in a good spell of games and they shudder to make you believe they are a star only for their light to dim quicker than their limelight.
Generation Z suffers from this belief that there is an express lane, a freeway to success. You can just wake up and be an overnight YouTube or Tik Tok sensation, it is true it has happened to someone, but such is no basis for a blueprint to success.
Success is a journey, and there are many cases to climb. Had the pleasure of listening to Nyaradzo Dhliwayo with the inspirational Yanaya story and it confirmed that opening her eleventh store started with her delivering food parcels and then a food booth by Joina centre. She walked her staircase and look at her now shining at the top.
Life is a series of chapters and in the book of success do not jump to revelations without moving from Genesis straight through to Ruth and go all the way as along the way the true potential is cultivated into lasting successful stories.
The fate of not developing fully into your potential because you rushed to the top without adequate preparation in your staircase is worse than death as your fall will be glorious, more like promotion into destruction.
Young people do not rush to be a boss before you become a student, a servant, or an apprentice. The chemical serotonin seeps through your veins when you reach the end of your staircase, this chemical results, in a feeling of pride and feeling respected.
Lastly do not stay too long at one level of your staircase, dust yourself and keep on climbing.
Those that finish first should innovate and build elevators for the next generation so that they start their staircase from an elevated level after having a good head start to their own success journey.
Makwara is a chartered accountant with both local and international experience in finance, accounting, auditing, and business strategy. Brian is part of the Institute of Chartered Accountants in Zimbabwe and the views expressed in this article are his personal views based on his professional experiences.
Related Topics