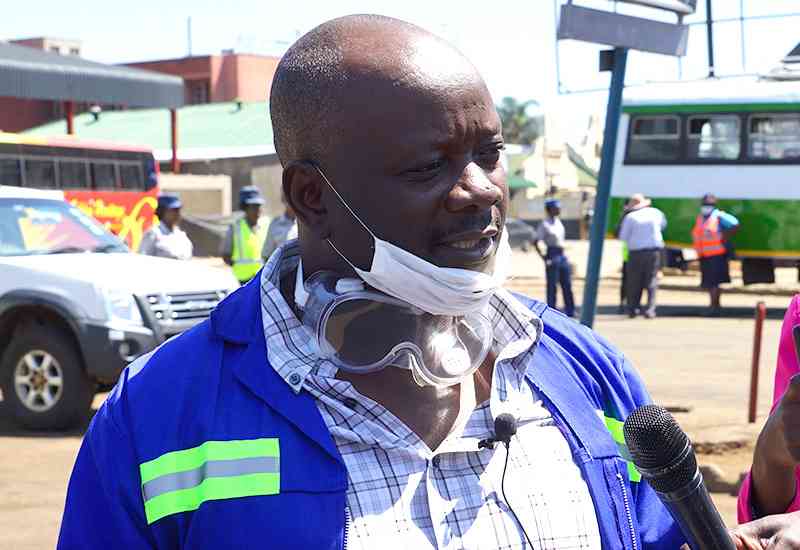 ACTING Zimbabwe United Passenger Company (Zupco) chief executive officer Evaristo Mudangwa's prospects of being appointed substantive CEO is under threat following indications that the state-owned firm has shortlisted other candidates for the position.
Mudangwa has been at the helm in acting capacity for the past five years. He superintendent efforts to revive the company that has been moribund for many years.
There are also indications that high-level government authorities had publicly declared that Mudangwa be appointed substantive CEO.
But there are indications that the Zupco board has advertised the post in a move that is likely to see Mudangwa clash with the state-run entity.
Sources close to the developments told the Zimbabwe Independent that Mudangwe exceeded his acting capacity period and deserved the post.
Zupco chairperson Quinton Kanhukamwe said everything was above board.
"I am not sure of those statements with regards to his appointment and such things are usually done officially and through writing. We are not aware of that. Everything is above board and our parent ministry is aware of what is happening. We cannot comment on legal issues because that will be subjudice," Kanhukamwe said.
Mudangwa was not picking calls on Wednesday.
The latest manoeuvres to jettison the CEO comes as Zupco is teetering on the cusp of catastrophic collapse with simmering indications that private operators contracted to provide buses have since ditched the state-owned public transporter over failure by the parastatal to meet its obligations.
The state-run bus company has been getting additional buses from private operators to supplement its fleet, but a violation of contractual obligations has forced some private operators to withdraw. The privately-owned buses were Zupco branded.
This, however, created more competition for Zupco following a reprieve by the government in May this year paving the way for private operators to operate. Several private transport operators were banned from plying several routes during the Covid-19 era.
The return of private transporters has reportedly pushed Zupco out of several urban routes amid indications that the government transporter is struggling to maintain its dominance.
Despite the challenges threatening the bus company, the government has remained bullish on the viability prospects of the company.
Zupco had for long enjoyed the monopoly of being the sole public transport operator following the ban of private players in 2020 at the height of the Covid-19 pandemic.
Before its re-emergence in early 2019, Zupco nearly collapsed a decade earlier due to mismanagement and alleged graft.
Related Topics