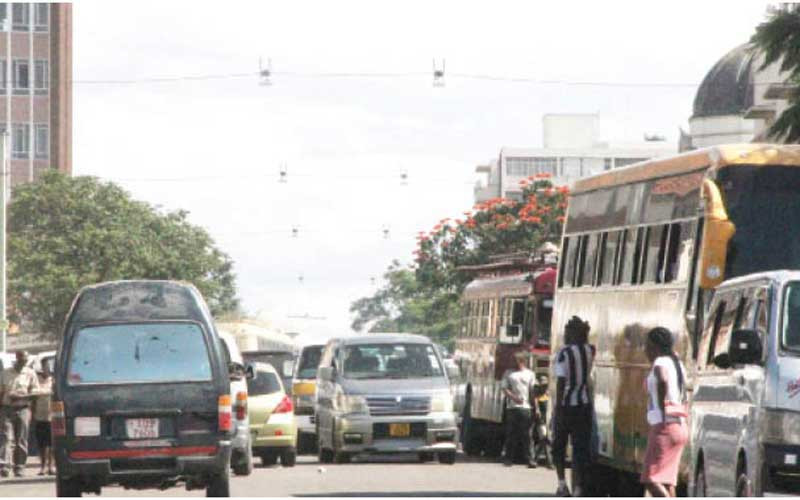 BULAWAYO Vendors and Traders Association (BVTA) executive director Micheal Ndiweni has challenged vendors, stakeholders and relevant organisations to help decongest the central business district (CBD).
In a statement, Ndiweni said Bulawayo Metropolitan province had experienced rapid growth of the informal sector in the past few years due to the prevailing economic downturn, and closure and relocation of major companies.
Ndiweni said informal traders operating at various corners in the CBD pointed to a very sad state of affairs as people try to eke out a living. He said that called for efforts to decongest the CBD.
"Bulawayo's ever-growing informal sector needs to be decongested to the high-density and middle to low-density areas. It is a fact that stakeholders need to do something disruptive to improve access to trading spaces and integration of the informal sector into local economic development.
"Indications are that the informal sector in Bulawayo contributed more than $1 million (US$18 500) to council coffers through licence fees and rentals during the first six months of 2022," Ndiweni said.
"Projections by the World Economics Quarterly Informal Economy Survey (2022) are that with more efficient coordination; over $100 million (US$142 800) may be collected by the end of 2022."
He said Zimbabwe was second to Afghanistan on the informal economy gross domestic product contribution, adding that the contribution and integration of the informal economy could not be overemphasised.
"The city has seen a great trek of informal traders into the city centre, shunning marketplaces within high-density areas due to lack of decent trading spaces. It has been observed that informal traders are shunning infrastructure provided by the local authority due to prohibitive rates and rentals in shopping malls like Nkulumane and Entumbane Complex," he said.
Bulawayo deputy mayor Mlandu Ncube said the BVTA is actually lamenting on what the council is already doing.
"We are already working on decongesting the CBD. What we have done is that we are now giving licences to informal traders in the suburbs, for example in Pumula. We are also preparing vending bays in these suburbs. We would like to urge the members of the public to join us in decongesting the CBD," Ncube said.
Follow us on Twitter @NewsDayZimbabwe
Related Topics