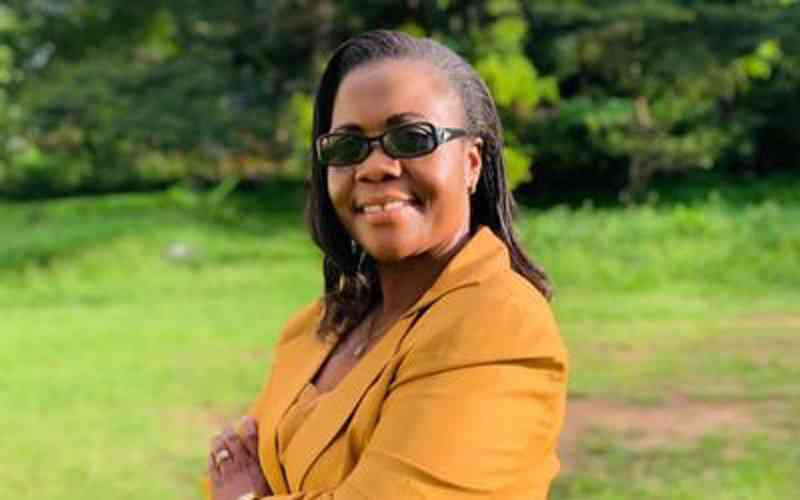 LATEST studies show a slight increase in the number of women's representation in parliaments globally while some countries have broken the barriers but the amount of political violence suffered by women remains unbearable.
According to the United Nations (UN) report on women's leadership and political participation as of September 19 2022, there are 28 countries where 30 women are serving as heads of state and government.
The report, however, states that only five countries have 50% or more women in parliament (single or lower houses.) These are Rwanda (61%), Cuba (53%), Nicaragua (51%), Mexico (50%) and the United Arab Emirates (UAE) (50%). "A further 27 countries have reached or surpassed 40%, including 15 countries in Europe, five in Latin America and the Caribbean, five in Africa, one in Asia and one in the Pacific," reads the report.
Participation of women in national, local and community leadership roles has become an important focus of global development policy. Their political participation has brought tangible gains for democracy, and the advancement of gender equality as well as affecting the range of policy issues that get considered.
The positive impact of women in politics is undeniable but the political environment remains unsafe and flawed with both physical and cyber violence being perpetrated towards female politicians. Several women indicated that they shun politics because of the subdued implementation of laws protecting them from abuse.
"I admire strong women in politics and I am not strong enough to handle cyberbullying on social media as well as verbal attacks. Can the cybersecurity law protect me from internet trolls? I will support those in politics by voting them into the office and help where I can but I will not join politics," a Harare woman only identified as Idah said. Another woman said the political landscape in the country was terrifying and not easy for a woman to rise.
Many Zimbabwean women in politics bemoan the lack of justice when they get subjected to political violence while in most cases, perpetrators walk scot-free.
Citizens Coalition for Change (CCC) vice-president Lynnette Karenyi-Kore told the Independent that she joined politics because of her passion to push for better lives for the citizens of Zimbabwe.
"I wanted equal participation in politics so I decided to add my voice on women's representation as enshrined in the constitution. l also wanted to interrogate and contribute to policies that will affect my life," Karenyi-Kore said. She also concurred with the views of ordinary women on the streets that the political landscape in Zimbabwe remains unfavourable.
"Politics by nature is not a safe terrain. It is highly competitive and is not a game for the faint-hearted. Having said that, women bear the brunt because there is exploitation and abuse since the terrain is very militant," she said.
"There has been a lot of violence against women in politics ranging from abductions, sexual harassment, physical abuse and incarceration. The environment is not conducive especially for us in the opposition parties," she added. Political violence against women has rapidly escalated on digital platforms with women getting subjected to abuse on a daily basis. Violence including hate speech, sexist comments or physical assault has also increased and these have a direct impact on women's level of participation in politics.
Just like other women politicians, Karenyi-Kore has been a victim of multiple forms of violence. "Like most women in politics, l have encountered a lot of violence that includes but not limited to physical, emotional as well as sexual abuse. I have been slandered on social media and called names, a violation which is draining me, personally, as well as at a family level due to my various gender roles as a mother, grandmother, mother-in-law, aunt and sister," Karenyi-Kore said.
She recounted a time when she was sexually harassed in the National Assembly, a place considered safe for legislators.
"l was a victim of abuse perpetrated by fellow lawmakers". Karenyi-Kore also bemoaned the failure of the Zimbabwean courts to provide justice in cases of violence against women in politics. "To the best of my knowledge, the perpetrators have not been brought to book due to a number of factors. On social media those who slander people use fake names and it's difficult to know the face behind the keyboard, hence they are moving scot-free.
"The Zimbabwean legal framework in my view has not done much for women political victims especially when dealing with affected victims from the opposition. The courts are not independent, hence arbitrary arrests and harassment of women in politics by the police," she added.
The internet has also fuelled political violence against women in politics. For example, CCC spokesperson Fadzayi Mahere has a huge following on Twitter but that has exposed her to cyberbullying.Mahere slapped a former state media editor, Edmund Kudzayi, with a US$100 000 lawsuit over a story where she was alleged to be having an affair with a married businessman leading to the collapse of the latter's marriage. Online violence encompasses various forms including harassment, stalking, unwelcome calls, cyberbullying and cyber-sexism which continue to multiply in a context of rapidly expanding digitisation.
The impact of online violence can be as harmful as offline violence where there is an effect on the health and well-being of these women. Other political actors Joana Mamombe, Netsai Marova and Cecilia Chimbiri have been in and out of prison and court facing multiple charges.
The trio also alleged sexual abuse and torture following their alleged abduction by the State. Last month, CCC lawmaker Jasmine Toffa and several party members were assaulted by suspected Zanu PF supporters while campaigning in Matobo's Ward 2, Insiza district by-elections. Toffa suffered multiple injuries and underwent surgery on both hands and legs.
The Zimbabwe Gender Commission (ZGC) castigated the Matobo violence saying such violence is likely to discourage women's participation in politics and decision-making. The commission called for the protection of women against political violence towards elections adding that violence against women in politics is a human rights violation curtailing their participation in politics and electoral processes.
Justice, Legal and Parliamentary Affairs minister Ziyambi Ziyambi refused to comment when approached to comment on the matter.
"I cannot comment because your publication pursues an agenda where if l comment, all you look for is something negative to headline so that it suits your narrative about us," Ziyambi said.
Related Topics