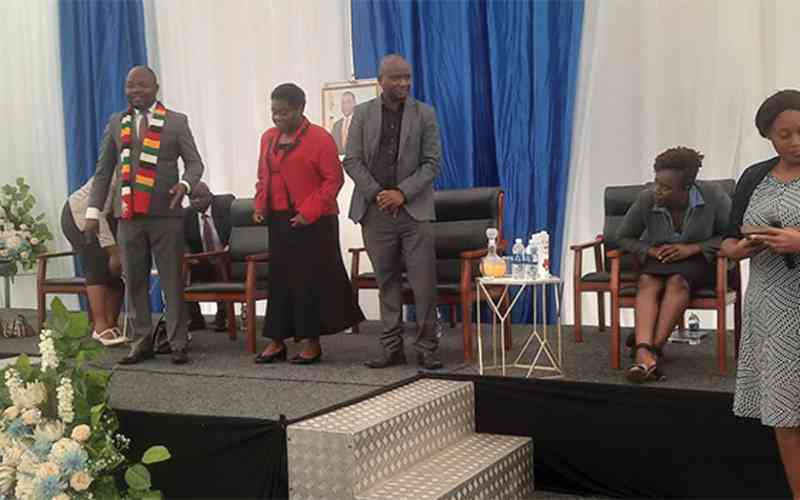 THE Information, Communication Technology (ICT) ministry has lauded the Bulawayo Learn and Earn Digital Skills (Bleds) project for equipping city youths with digital knowledge for use in self-help projects.
Speaking, during the graduation ceremony of 158 Bleds students at the Zimbabwe International Trade Fair grounds in Bulawayo on Tuesday, ICT deputy minister Dingumuzi Phuthi encouraged young people in Bulawayo to embrace digital learning.
"The world is now dominated by digital space, which calls on everyone to up their digital skills literacy or else you do not survive. These graduates, therefore, stand a great chance of becoming relevant in the communities and industry through the acquired competences," Phuthi said.
The Bleds project is a pilot initiative run by Plan International, working with the World Food Programme (WFP) and the National University of Science and Technology (Nust). It seeks to equip youths with digital skills.
Nust assisted in developing the curriculum in accordance with Southern Africa Development Community standards.
Two laboratories were set up, one at St Bernard's High School in Pumula and the other at Plan International offices. The programme received 700 applications, with 200 students being enrolled, including women.
"Put to good use the skills you acquired during the training are for the betterment of the country. I appeal to employers to provide employment opportunities to the fresh graduates even if it can be through internship programmes for exposure and work experience," Phuthi said.
He commended Plan International and WFP for supporting youth projects.
Bulawayo Provincial Affairs and Devolution minister Judith Ncube said digital skills were pivotal for the young people's survival.
Follow us on Twitter
@NewsDayZimbabwe
Related Topics