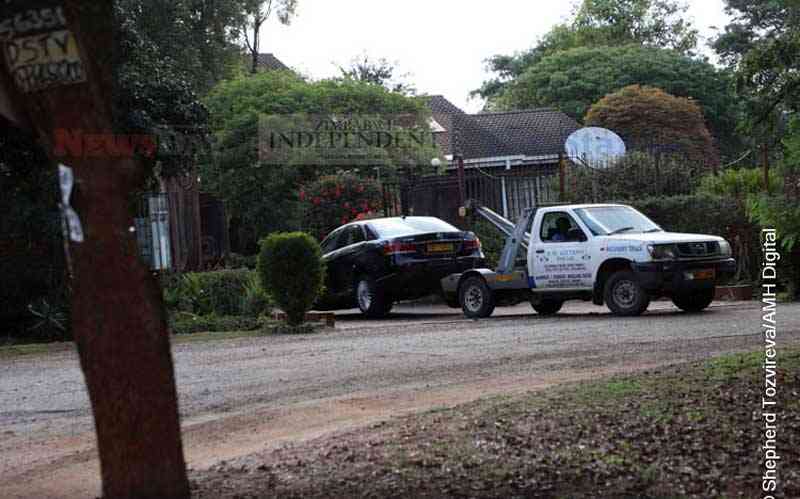 THE Mercedes Benz vehicle at the centre of a court dispute between former High Court judge Justice Erica Ndewere and the Judicial Service Commission (JSC) was yesterday towed away by unknown people who raided her Mandara home in Harare.
A NewsDay crew witnessed the vehicle being towed away after the unidentified people broke Ndewere's front gate lock as well as doors to her house to access the car.
This is despite pending court proceedings over the vehicle.
Her lawyer Beatrice Mtetwa confirmed the incident.
"It's true," Mtetwa told NewsDay.
Ndewere, who had locked herself in the house, said the unknown persons were driving an unmarked vehicle.
"They did not give me any papers. My gardener said they are from the High Court, and I said tell them to take their papers to Mrs Mtetwa," Ndewere told her lawyer in a message seen by NewsDay.
"My gardener said they said they cannot do that. All they wanted was the car and they came to collect it. I said to my gardener, tell them I will tell my lawyer what they said.
"The next thing, they were in the yard, breaking locked doors, without even giving me any papers, if they had them. I asked the gardener if [their] cars were marked, he said no, both cars are not marked. So how am I supposed to know they are official, without documents, with marked vehicles and without the car keys which the Judicial Service Commission has?"
She said they broke doors to enter her house before breaking open the Mercedes Benz and taking it away.
The car is at the centre of a court case where Justice Joseph Chilimbe is yet to decide on the application by JSC to repossess it.
Justice Chilimbe last week adjourned the matter to determine whether JSC secretary Walter Chikwana had permission from JSC to sign court documents without a JSC resolution.
Ndewere had complained that her case was being treated differently from those of other judges who were dismissed.
Related Topics