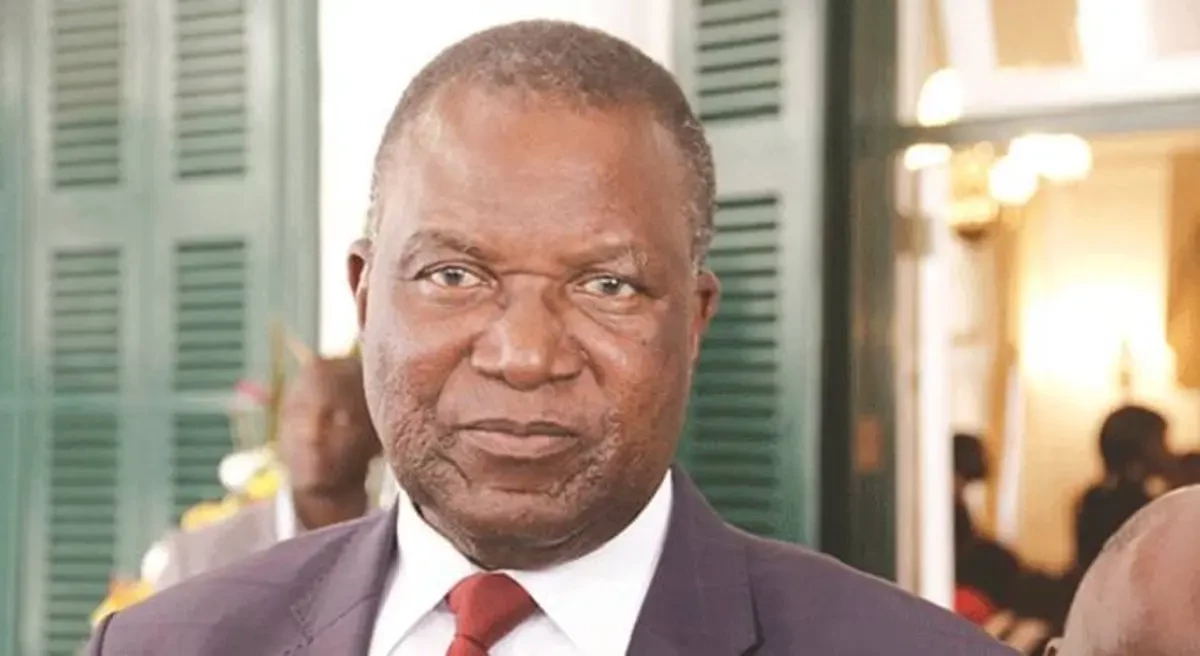 MINISTER of State for Presidential Affairs and Monitoring Implementation of Government Programmes Joram Gumbo said the government is optimistic of achieving its targets centred on projects currently under way. The government is currently spearheading a number of construction projects across the country and a number of questions have been raised around the government's financial capacity to execute the programmes. In an interview with our reporter Freeman Makopa (FM), Gumbo noted that the implementation of projects is progressing well, with some projects having already been commissioned.Below are excerpts from the interview;
FM: Honourable minister, can you give us your assessment of the state of ongoing projects?
JG: The Second Republic has recorded major milestones in the implementation of ongoing projects under the 14 national priority areas espoused in the National Development Strategy 1 (NDS1) 2021-2025. Chief among them is the massive infrastructural development projects which are key enablers to the achievement of targets set under Vision 2030. Project performance has been largely driven by the 100-day cycle programme, which is a robust implementation and monitoring strategy that compels ministries, departments and agencies (MDAs) to remain on track in meeting set targets. The 100-day cycle strategy evaluates key project milestones, achievements and impediments.
As such, the government is currently implementing various projects in the sectors of energy, transport, agriculture, housing, education and devolution, among others. Implementation of projects in these sectors is progressing well, with some projects having already been commissioned whilst others are at various stages of completion.
FM: What is the value of projects which are currently underway?
JG: Major projects under implementation include the Tsingshan Holding Group's Manhize iron and steel plant in the Chirumanzu district which is a US$1 billion iron ore mine and carbon steel plant set to be one of the largest in Africa, with production set to reach two million tonnes a year. When complete the plant is set to create around 6 000 jobs with an estimated revenue of US$600 million per month.
The Great Dyke Investments (GDI) is proposed as a 40-year project aimed at the integrated development of one of the world's largest Platinum Group Minerals (PGM) deposits located in Darwendale. GDI is investing around US$400 million on building a precious metal mine and smelting in Zimbabwe. GDI mine is one of the new investments expected to contribute to achieving the US$12 billion mining industry by 2023.
The construction of the Gwayi-Shangani dam in Matabeleland North province is valued at about US$52 million and is aimed at pumping 800 megalitres of treated water to the Magwegwe clean water reservoir for onward distribution to the city of Bulawayo.
The Harare-Beitbridge highway upgrade is at 58,6% of the targeted 584 km. The project's estimated cost is US$250 million. Hwange 7 and 8 expansion project is estimated to utilise US$1,4 billion. The cost of upgrading the Robert Gabriel Mugabe International Airport is about US$153 million. When complete, RGM International Airport will have a passenger and freight holding capacity of 6 million and 4,2 million in a year, respectively.
In general, the implementation of ongoing projects has accrued benefits to the locals which include employment creation, improved access to potable water, reduced distances to access social amenities and women and youth empowerment. Decentralisation of services has reduced congestion and backlogs and improved the ease of doing business.
FM: We have been told that Zimbabwe, like many other African countries, has been finding it difficult to fund major projects. How are these projects being funded?
JG: Zimbabwe, like many other African countries, is faced with a limited fiscal space given competing needs that government has to prioritise. The funding of the major projects is mainly through tax revenue (budget), statutory funds, and development partner support through grants, loans as well as public private partnership arrangements. However, there is very little if any in terms of grants and development partners' support earmarked for development. Development partners, for example, concentrate more on social programmes as opposed to infrastructural programmes. Unlike other African countries, Zimbabwe embarked on a land reform programme that attracted the imposition of illegal and unjustified sanctions under the Zimbabwe Democracy and Economic Recovery Act (Zidera) in 2001. Consequently, international financial institutions are restricted from extending any loan, credit, or guarantee to the government of Zimbabwe or authorise any cancellation or reduction of indebtedness owed by the country to the United States of America or any international financial institution. The sanctions are clearly an albatross to the development of the country.
FM: Are ministries and agencies meeting set targets under these projects?
JG: This is reflected by the number of projects that were completed since the coming in of the Second Republic.
Approximately 3 000 projects were completed from 2018 to date. The completed projects include the Chinhoyi Magistrates Court, Innovation Hubs and Industrial Parks at education institutions, the Marula processing plant in Mwenezi, the Mutoko Royal Fruit and Vegetable Hub, institutional accommodation, the introduction of the e-passport system and its roll-out to districts, and establishment of community radio stations, inter alia among a number of projects.
FM: For those that are failing to meet targets, what are the reasons?
JG: While remarkable progress is being registered by various MDAs, admittedly it should be noted that some MDAs are not meeting agreed targets due to project delivery inefficiencies such as cost and time overruns mainly attributed to poor early development processes of projects and institutional capacity weaknesses. Accordingly, efforts are being made to improve public investment management which encompasses capacity building in project management as well as creative ways of financing projects, robust procurement and contract management practices that provide value for money.
Zimbabwe, like any other country, is paying the brunt of climate change, as witnessed by natural disasters that left the government with no option but to re-prioritise funds towards disaster recovery efforts. You may recall in this regard, for instance, that the devastating effects of Cyclones Dineo and Idai brought about an urgent need for socio-economic infrastructure development in the form of housing, roads and bridges, schools and clinics among other needs for survivors. Covid-19 also had its share of setbacks, including restricted movement of goods and manpower.
The development also disturbed the production and manufacturing cycles for goods and services, leading to work stoppages and slow progress.
The constrained fiscal environment coupled with speculative parallel market rates led to the over-pricing of projects thereby affecting the value of the projects' budgetary allocations.
The economic instability led to artificial shortages of construction materials such as cement, thereby affecting project schedules. There is also a significant number of projects that stalled under the First Republic which dates back as far as early 2000.
The Second Republic prioritised such projects for completion and these are already running behind their schedule and in other instances at an over-budget. Such projects include the construction of government offices like Lupane, Siakobvu and Wedza.
FM: Out of all the projects, which in your opinion requires more attention?
JG: Infrastructural projects are the bedrock that sustain accelerated growth and development of the economy.
In particular, road construction, modernisation and rehabilitation of ports of entry and exit and energy provision would top the list. Agriculture along with the supporting sectors like irrigation and mechanisation, and empowerment projects that ensure sustainable livelihoods and increased socio-economic opportunities for all are equally imperative.
Devolution projects also need attention as they cut across the socio-economic needs of the citizenry.
The people-centric projects promote grass-roots level needs and aspirations through a bottom-up a participatory approach to development that leaves no one and no place behind.
Devolution forms the roadmap towards the attainment of Vision 2030 and is imperative for uplifting the livelihoods of previously marginalised communities and groups across the country, inclusive of the Doma in Kanyemba, Tonga in Binga and the Tjwao in Tsholotsho.
Related Topics