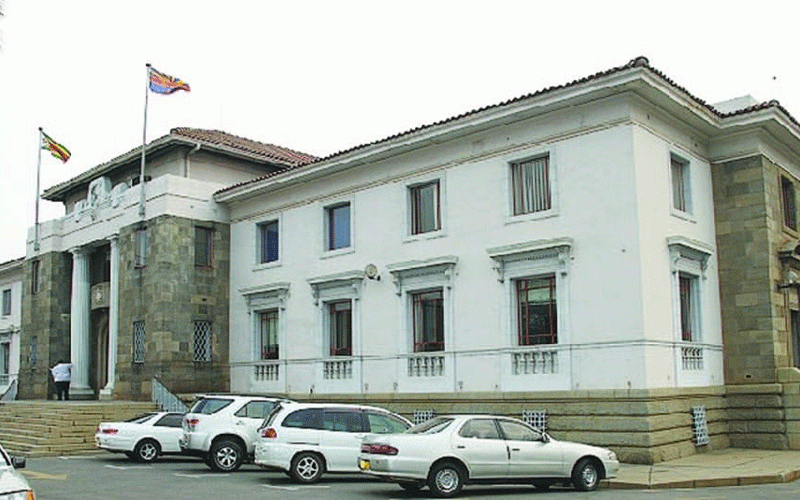 EMBATTLED Harare City Council (HCC) said at least US$60 million is required to revamp the Morton Jaffray water works at a time the local authority is struggling to deliver services to its three million residents.
Spiralling inflation and the acute foreign currency crisis gripping Zimbabwe have rendered the local authority ineffectual. Zimbabwe's inflation is currently hovering at around 300% at a time HCC is billing ratepayers for services in the local currency which has been losing value.
HCC spokesperson Innocent Ruwende said the US$60 million would be used "to do a lot of work".
"About US$60 million is required to revamp Morton Jaffray", Ruwende said.
In a follow-up question intended to find out what the money would be used for he replied, "a lot of work, can't mention one by one".
Currently, the city requires at least US$200 000 to replace obsolete water flow meters at Morton Jaffray, which were last maintained last year.
Flow meters are equipment used to determine how much water is pumped out from water stations.
Ruwende told the Independent that new flow meters were also needed for the Warren Control water works to effectively serve the ratepayers.
"We deal with a lot of stakeholders who offer services in US dollars as well as embassies, so we are appealing to our valued clients to also pay us in the same currency so that we are able to provide good services to our residents.
"About US$200 000 is needed for about 10 additional meters ranging from DN1600 TO DN1500 in size. The flow meters at Morton Jaffray were last attended to by a technician from Asea Brown Boveri (ABB) South Africa in October 2021," Ruwende said this week.
When last year's budget was presented, HCC was allocated ZW$2,3 billion under devolution funds. However, the sum, which at that time was equivalent to US$21 million at a rate of US$1:ZW$105, has rapidly depreciated.
The current parallel exchange rate is sitting at around US$1:ZW$790 while the official rate is at US$1:ZW$626.
Earlier this year (September 2022), the local authority publicised that it would be charging residents in foreign currency, at the prevailing bank rate. Reasons included the provision of better services and remuneration of workers in US dollars.
But the central government blocked all local authorities from billing ratepayers in foreign currency.
Ruwende said the local authority's woes were compounded by sustained demands by council workers to be remunerated in foreign currency.
"Our workers are also demanding to be paid in United States dollars like their colleagues in government who get a portion of their salaries in US currency," Ruwende said.
Morton Jaffray and Warren Control stations are both in need of new meters.
In August, HCC issued a statement that it would cut water supplies for 48 hours due to "unprecedented shortages of treatment chemicals".
"Morton Jaffray requires four additional meters and Warren Control five. There are four pumping mains from Morton Jaffray to the city and all have meters installed. We also have the feeder to Norton metered at Morton Jaffray as well," Ruwende highlighted.
In August, acting town clerk, Phakamile Mabhena Moyo said the unavailability of funds had stalled the implementation of 20 key capital projects.
HCC requires at least two tonnes of chlorine gas per day, among a cocktail of treatment chemicals used by the capital. At least US$3 million is needed to import treatment chemicals monthly.
"Stock levels at Morton Jaffray as of 06:00 hours October 4 2022, can last 10 days. Critical care powdered activated carbon and liquid chlorine, with chlorine stock to last four days and intermittently supplementing with HTH," Rewetted indicated.
HTH is also known as Dry Chlorine, calcium hypochlorite is a chemical used to disinfect drinking water.
The council also revealed that they had a pending agreement with Zimbabwe Phosphate Industries (ZimPhos). Responding to whether they had come up to an agreement with ZimPhos, Ruwende said, "deliberations are still in progress".
Related Topics